Warble Entertainment's
Captain Jack Sparrow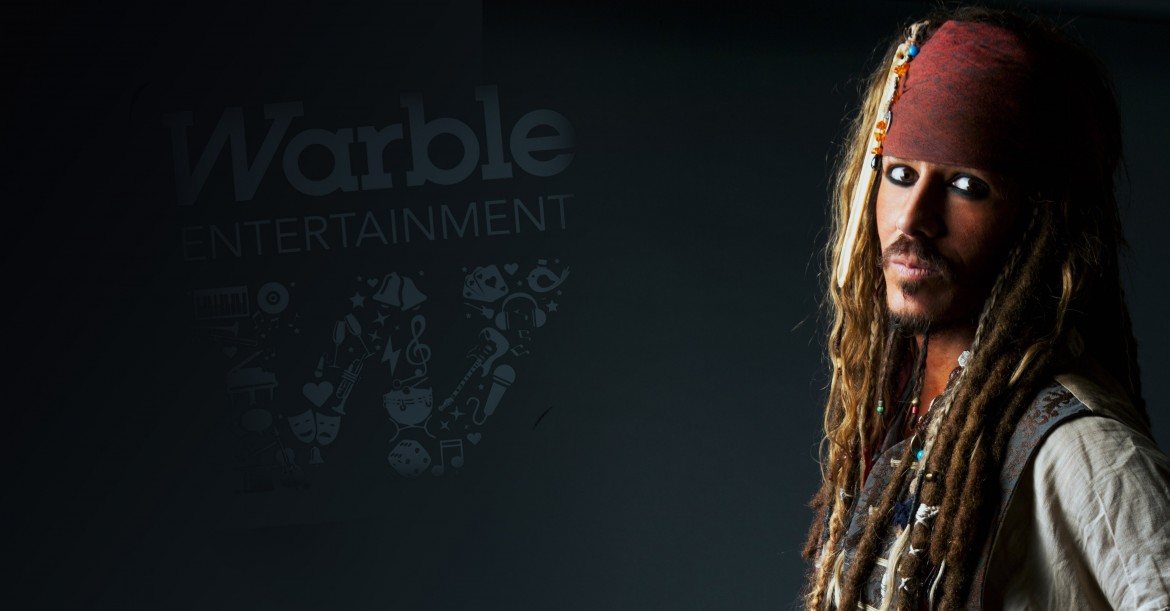 Location West Sussex
Starting from £480.00
Here is Captain Jack Sparrow lookalike Simon.
Simon is a fantastic lookalike and has mastered all of Jack's characteristics so well that he was employed as Johnny Depp's photo double in Pirates of the Caribbean: On Stranger Tides.
He can walk, talk and act totally in charater at any event, large or small, and has his own fabulous replica costume which is accurate right down to the finest detail.
9 reviews