Christopher The Caricaturist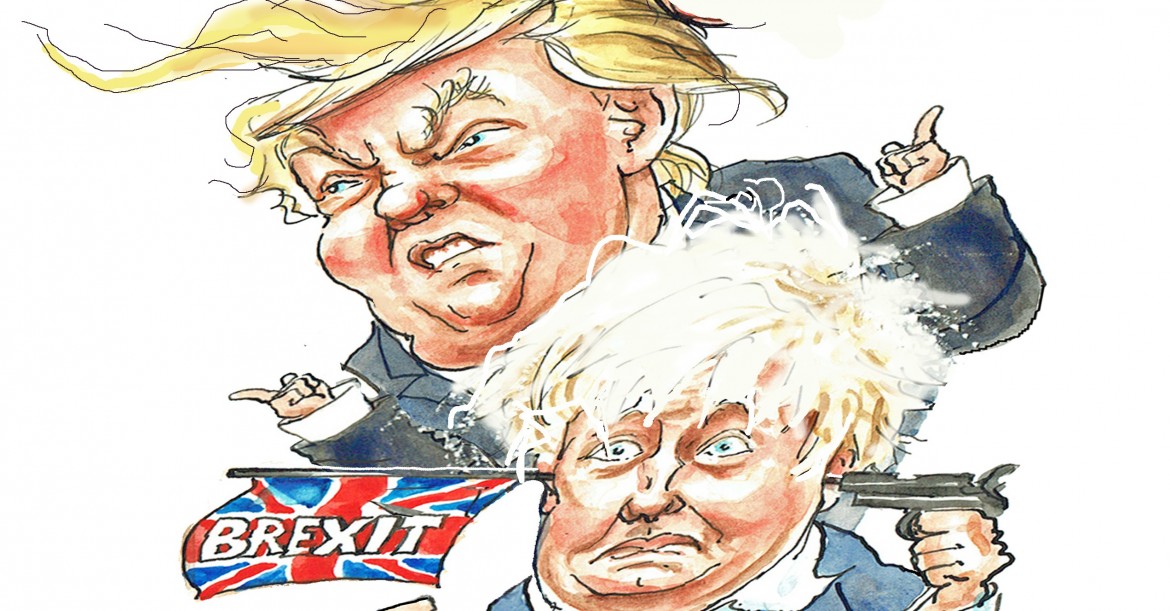 Location London
Starting from £228.00

Christopher the Caricaturist is an award-winning caricaturist and illustrator. He has worked for all the top newspapers, magazines and publishers in Britain as well as in the USA and Europe.
London/South East based, Chris is available for all types of events. Celebrations, birthdays, weddings, anniversaries... plus, corporate functions, product launches, trade shows, business events, educational seminars and musical and theatrical events.
Christopher's work is not just great fun but of a quality that you will want to keep forever. A wonderful gift to those you love and a wonderful souvenir of a great event in your life.
Christopher's work hangs in the homes of the rich and famous and a few galleries!
Christopher The Caricaturist
Number of Reviews and Counting... 21!
Christopher draws speedily... So it's quick and it's fun. Less than 5 minutes with colour!
He can draw anything. Not just people... He can sketch full figure to traditional head and shoulders, he can capture people dancing or giving speeches and he is great at drawing children too.
Christopher can be commissioned to draw from photos after your event for a more detailed colour portrait.
Ian Jones

, Private Party, Shepherds Tavern, London
Everybody loved Christopher, his drawings made the evening.
---
Kerry Hodges - London Borough of Barnet

, Other, Allianz Park, Hertfordshire
Very friendly and engaging with our young people. The young people enjoyed their pictures.
---
Glenn Glassett

, Wedding, The Clarendon Hotel, London
Lovely kind gentleman. Professional, polite, brilliant artist. Highly recommended. Bride groom and all the guests were impressed and delighted with their drawings. Cannot fault Christopher.
---
Aimy Lockhart

, Private Party, Stonelees Golf Club, Kent, Kent
Arrived early. Very friendly and talented. All of the guests adored him. Would definitely use him again!
---
Nathan Towner

, Wedding, Blazing Donkey Hotel, Kent
Great guy, very polite, great with the kids and a brilliant artist.
---
Deepi Sugan

, Private Party, Surrey
We had made the right choice picking Christopher for our event. He was very friendly and easy going. So calm all the way through! Would definitely book him again and would also recommend him to others. The guests loved their drawings and it was a perfect addition to the evening.
---
Jane Monnery

, University / School, Royal Alexandra and Albert School, Surrey
Chris arrived in good time and did an amazing number of fantastic caricatures which enhanced an already amazing evening for everyone. Thank you very much to both Chris and Warble - would definitely use your services again and recommend them to anyone organising an event.
---
Sen Sami - Raytheon

, Corporate, London
Great individual, came early and did his prep on the event too.
---
Joyce Goodburn

, Wedding, Hampshire
We hope that 5 is the top rating because if we could give Chris a higher score we certainly would. What a super nice guy and a brilliant caricaturist. Thanks Chris for being part of our daughters wedding day.
---
Steven and Charlene Hawes

, Wedding, West Sussex
Thank you so much Chris for attending our wedding. You were a great hit with all of our guests, many of which now have a fantastic portrait hanging on their walls at home as a memento of our amazing day. From Chris's arrival at just before 6pm, my wife and I had the first caricature drawn (this now hangs on our wall!) and from that point onwards up to 10pm there was a line of guests keen to have a caricature drawn. I would definitely recommend Chris for any event, it was perfect for our wedding reception, and many commented to us that they have never seen this at a wedding before. Thank you!
---
Kate Frost - Dovetail Services Ltd

, Corporate, Kent
Chris was great, really friendly, brilliant pictures and the everyone who had the opportunity to have their caricature completed really loved it. Thanks so much.
---
Kevin Gold

, Private Party, London
Chris was a delight both personally and artistically.
---
Simon Mackay - WHSmith

, Venue Club, London
Lots of positive feedback from the crowd. Chris is accommodating, friendly, patient, and extremely talented. We will not hesitate in using him again.
---
Kathy Sowerby

, Wedding, Kent
I am so glad that we had Christopher at our wedding. All of the children were queuing up for him and he had them entranced. We have some lovely mementos of our day and would recommend Christopher very highly.
---
Lucy Clowes - Brand Rapport

, Corporate, London
I wanted to write a quick email to say a HUGE thank you for all your hard work at Prudential Ride London 2015. The event was such a success and we have already received lots of positive feedback. This would not have happened without all your help and enthusiasm. The volunteers and public were all singing your praises! The days were long and I cannot thank you enough for being so professional. No complaining or whining happened at any point! I do hope that you enjoyed yourself. I hope that we get to work together again soon also! Thanks again, Lucy
---
Sammi Marsh

, Wedding, Surrey
Very good.
---
Deana Ellams

, Wedding, Buckinghamshire
We can not praise Christopher enough... he contributed to an all round fantastic night. Everyone said what a good idea it was having him there and how good his pictures were! Very professional and friendly. Will defiantly use him again :) Deana x
---
Sophia Stutchbury

, Wedding, Kent
Hi again Ben, Chris was great and everyone was very impressed with his drawings. He was very friendly, professional and polite and a very nice man than spoke in depth with me before the wedding which was great. He came and drew myself and my husband first which is what we asked for so that we have the memory forever. Thanks again for the great service.
---
Kirstie Whitcombe-Smith

, Private Party, Surrey
Excellent!! Chris arrived early and the feedback was brilliant. Would definately recommend Chris. Please pass on my thanks and wishing you a very Merry Christmas!
---
Michelle Barker

, Wedding, Berkshire
It was an absolute pleasure to have Christopher the Caricaturist come to our Wedding Reception. He was great with my guests and ensured that the bride and groom managed to get our caricature done too! Everyone thought he was very professional and very pleasant. Would highly recommend :)
---
Richard Clarke

, Private Party, Essex
I was extremely pleased with Christopher's work, and on the evening I found him to be very professional and easy approachable. I would have no problem recommending him to anyone.
---
Zoella
WH Smith
Tesco
The European Union
BP
Central Office of Information - Metropolitan Police
Marks & Spencer
Sony
Cambridge University
Hampton Court
Skoda
Prudential
What do you need?
Usually two chairs one facing each other and a small table. Christopher is happy to mix and mingle too.
What size are the pictures?
A4 - that's computer paper size. A great size for mounting and framing (and scanning). Black and white drawings, colour if wished. All drawings are placed in a plastic sleeve so you can show your mates straight away.
When is a good time?
Any time. Happy to fit in with whatever you wish. Usually at the beginning of an event, the first 2 or 3 hours while people are mingling and eating and before the lights go down for dancing. Very Flexible.
Fees indicated are based on 2 hours.
For larger events such as weddings, 3 hours is recommended.
Christopher can be booked for the whole day.
Happy to discuss beforehand
Please Note: The fees indicated below are approximate and based on a central location for each county. They are intended to provide a rough guide only and exact quotes can only be given once the date and exact location of your event have been provided.
Foreign Locations
Europe
£240.00
Rest of the world
£300.00
East
Cambridgeshire
£240.00
South East
Bedfordshire
£240.00
Berkshire
£240.00
Buckinghamshire
£240.00
East Sussex
£240.00
Essex
£240.00
Hampshire
£240.00
Hertfordshire
£240.00
Kent
£240.00
Oxfordshire
£240.00
Surrey
£240.00
Sussex
£240.00
West Sussex
£240.00
London
£228.00
Middlesex
£240.00