Warble Entertainment's
Helios - God Of Fire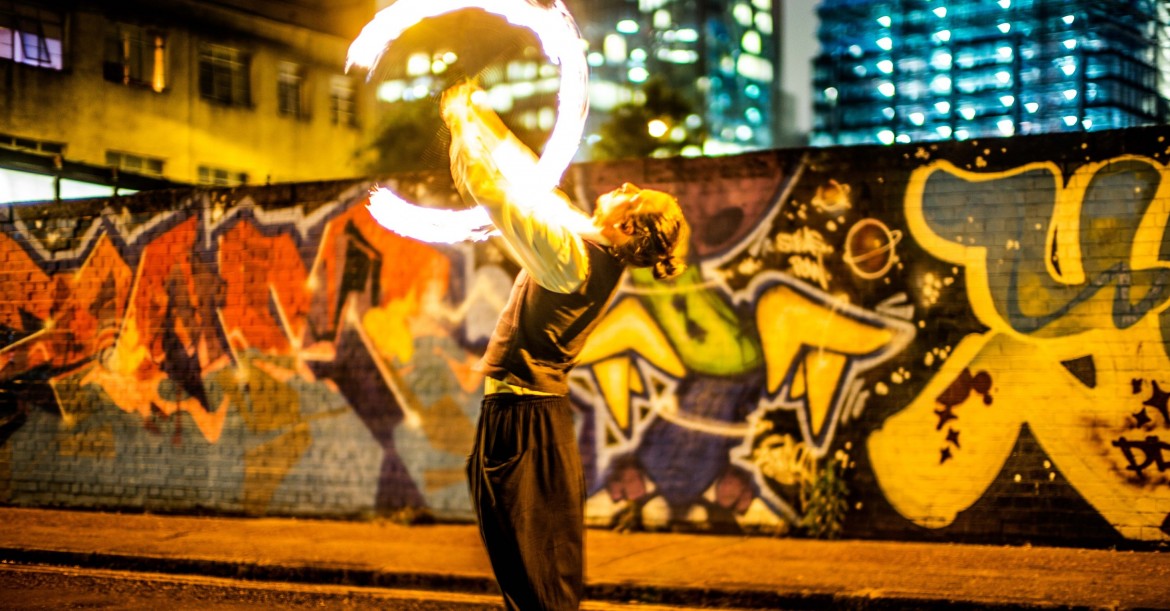 Location Hertfordshire
Starting from £300.00
Location Hertfordshire
Starting from £300.00
Introduction
Get a feel for them
Intro
Warble Entertainment are proud to offer this unique and gifted fire performance specialist.
With strong moves, huge flames and unbelievable talent, Helios is a magnificent act that is in a field of its own.
Flying all over the world to perform bespoke fire shows, the style, beauty and personality of these unique performances guarantee to add a complete visual spectacle at any event. A solo performance that reflects years of training, self discipline and leaves people captivated.
14 reviews
Helios - God Of Fire
Number of Reviews and Counting... 14!
Helios is a world class fire act that has stunned thousands of audiences around the globe at a variety of prestigious events.
In 2018 he was handpicked to perform at a NYE gala in the Maldives for Noel Gallagher, Sienna Miller, Cara Delevingne, Ashley Benson, & Gareth Southgate.
With 20 foot high fire staff throws and an astonishing level of skill with a wide variety of props, Helios is the UK's leading solo fire act.
From weddings, celebrity functions and corporate events to some of the largest festivals in the world, this act continues to receive outstanding reviews.
16 year safety record performing at a variety of venues both indoors and outdoors
Highest level of insurance cover with risk assessments available
Bespoke shows available on request to fit with themed events
Travels worldwide
Want multiple acts for your event? This performer also has the incredible Circular Fusion act.
Package rates available, please contact the Warble team for a combined quote.
The line up is completely flexible and customisable to our clients needs.
Additional sets can be performed at festivals and large events where people are constantly moving around the venue.
Shows can be performed in parts throughout an event at different intervals.

The high impact choreographed shows showcase a high level of skill with the equipment listed below.
Fire Sword
Poi
Levistick
Staff
Double Staff
Dragon Staff
Gruff Howatson-Jones

, Wedding, Kent
Luke absolutely blew us away and exceeded all expectations on our wedding day. He's down to earth and a pleasure to work with.
---
Tim Woolley

, Public Event, Whitwell Community Centre, Derbyshire
Excellent communication and a really friendly guy. Very impressed with his act and will be using him again.
---
Anastasia Ivanova

, Birthday Party, Duffus Castle, Inverness
The show was absolutely amazing! Big thanks to Helios and his team! They are very professional and true masters of their art. 11/10.
---
Christine James

, Wedding, Bingham Restaurant, Surrey, Surrey
Helios was amazing! He put on an amazing show despite the rain, he wowed us and our guests. I would highly recommend him. Thank you also to Warble for all your help and support through the booking process!
---
Sally and Matt

, Private Party, Cheshire
Luke was definitely one of the best decisions we made when sourcing entertainment for our party. Not only is he a talented and versatile performer, he's just such a lovely guy and nothing at all was too much trouble. Luke suggested great ways of how to stagger the entertainment and mix things up to keep our guests interested. I wouldn't hesitate to recommend Luke or to book him again.
---
Sarah Mccreadie

, Wedding, Surrey
Thank you for your fantastic act. All my guests were wowed by you, I am so glad we kept it a surprise. The music and set up really did help to make the evening fun. Since the wedding people have been saying how good you were and the children thought you were crazy but cool!
---
Jack Gooding

, Festival, Oxfordshire
I booked Helios for a function that I organised in July. From the initial contact and through the booking process the communication was superb, he went out of his way to discuss how he could adjust his performance to suit the theme of our event which really helped. As for his performances itself, we booked two 15 minute sets and they were outstanding. Luke clearly is a master of his craft and I would certainly book him again and would highly recommend him to anyone else considering this type of act! Thanks again Helios!
---
Sophie - Warwick Event Services

, Corporate, Yorkshire
Helios' fire performance went down a storm at our Mardi Gras themed corporate event. The audience really enjoyed the variety of the act, and the music was diverse which helped differentiate from the live bands, and break up the entertainment programme. In advance of the event, Luke was really helpful, and sent across all H&S in good time for the show. Following this on site his H&S management was top – which is really what you need with fire and crowds! Personable, flexible and clearly very passionate for his art, I would highly recommend him as a performer.
---
Neill Taylor

, Wedding, Berkshire
Luke is a great chap - really friendly, flexible, and made a lot of effort to find out what we wanted of him and then put just as much effort into achieving it. He was really good with the guests and put his all into making sure they were entertained. I would definitely book him again.
---
Kevin Moore

, Military Event, Military Base, Shropshire
Helios was absolutely amazing! We had a Hawaiian themed event and he arrived dressed the part! From greeting the guests to doing his acts and working around the schedule he was more than accommodating and thoroughly professionally throughout! Well done Helios - 10/10 would recommend... you won't be disappointed.
---
Alex Cambridge

, Wedding, Slaugham Place , Sussex
Absolutely fantastic performance. The guests loved it. Thanks so much for hanging around during the bad weather!
---
Anna Leeds

, Private Party, Staffordshire
Amazing! Would definitely book again. Very professional and everyone was talking about his performance all evening. Thanks Luke.
---
Mark Wells

, Private Party, South Yorkshire
5/5...
---
Gary Winter

, Venue Club, Hertfordshire
Helios provided us with an excellent and exciting fire and Cyr wheel show this year. All our guests were impressed by his skills and nerves and his performance was a real talking point. From the moment he was engaged on the booking he maintained a professional approach and even stayed beyond his allotted times to create a show for guests leaving. We have no hesitation in recommending his services.
---
Festivals in the UK include:
Colourfest
The Secret Garden Party
Camp Bestival
Bestival
Download Festival
Glastonbury Festival
The Zoo Proct Festival
Charity, Corporate and Private Parties
Sue Ryder
All Season Productions
Giesha Productions
Guaba Bar
How much space is required?
2m x 2m is required for the performance with 2m distance between the performance area and the crowd.
How long does the fire show last?
Each choreographed show lasts between 12 - 14 minutes and there are multiple playlists to choose from.
Are there different show options?
Yes, shows can be shortened or seperated to cater to the events program. Freestyle performances alongside a DJ or meet and greet performances are also available on request.
Can you perform indoors?
Yes, indoor performances are possible in both marquees and indoor venues. Risk assessments can also be provided when required. You will need to check with the venue separately to see if they will allow a fire performance to take place and what requirements they have.
Are you insured?
Yes, I have the highest level of insurance cover through Equity and I'm fully risk assessed.
Are you multiskilled?
Yes. Not only am I highly skilled with a variety of fire props, I can also offer stilt walking and my other act Circular Fusion For package rates, please contact the Warble team.
Additional information

If for any reason your performance area is far away from the PA or music system, I can provide a mobile PA system.
A pyrotechnique finale can be added to the end of the show.
Bespoke music and costumes are available for themed events.
If you have any further questions, please don't hesitate to contact the Warble Team.
Standard high impact choreographed shows are 12 - 14 minutes.
These shows build in atmosphere and tempo, using new exciting fiery tools and tricks that keeps the audience glued.
Ambient shows can be split into 15 or 30 minute performances
These shows are to be performed throughout an event alongside other music at the venue or as a meet and greet.
Please Note: The fees indicated below are approximate and based on a central location for each county. They are intended to provide a rough guide only and exact quotes can only be given once the date and exact location of your event have been provided.
Scotland
Aberdeen
£420.00
Inverness
£420.00
Perth
£420.00
Sutherland
£420.00
Ayrshire
£420.00
Fife
£420.00
Stirlingshire
£420.00
West Lothian
£420.00
Dumfries-shire
£420.00
East Lothian
£420.00
Lanarkshire
£420.00
Midlothian
£420.00
Glasgow
£420.00
Edinburgh
£420.00
Dundee
£420.00
Foreign Locations
Europe
£360.00
Rest of the world
£420.00
North East
Durham
£360.00
Northumberland
£360.00
North Yorkshire
£360.00
South Yorkshire
£360.00
Tyne and Wear
£360.00
West Yorkshire
£360.00
Yorkshire
£360.00
East Yorkshire
£360.00
Leeds
£360.00
North West
Cheshire
£360.00
Cumbria
£360.00
Manchester
£360.00
Lancashire
£360.00
Merseyside
£360.00
Liverpool
£360.00
East Midlands
Derbyshire
£300.00
Leicestershire
£300.00
Lincolnshire
£300.00
Northamptonshire
£300.00
Nottinghamshire
£300.00
Rutland
£300.00
East
Cambridgeshire
£300.00
Norfolk
£300.00
Suffolk
£300.00
Norwich
£300.00
Wales
Anglesey
£360.00
Caernarvonshire
£360.00
Denbigh
£360.00
Flint
£360.00
Cardigan
£360.00
Brecon
£360.00
Carmarthen
£360.00
Glamorgan
£360.00
Monmouth
£360.00
Pembroke
£360.00
Wrexham
£360.00
Cardiff
£360.00
West Midlands
Gloucestershire
£300.00
Herefordshire
£300.00
Shropshire
£300.00
Staffordshire
£300.00
Warwickshire
£300.00
Worcestershire
£300.00
Birmingham
£300.00
South East
Bedfordshire
£300.00
Berkshire
£300.00
Buckinghamshire
£300.00
East Sussex
£300.00
Essex
£300.00
Hampshire
£300.00
Hertfordshire
£300.00
Isle of Wight
£360.00
Kent
£300.00
Oxfordshire
£300.00
Surrey
£300.00
Sussex
£300.00
West Sussex
£300.00
London
£300.00
Middlesex
£300.00
South West
Cornwall
£360.00
Devon
£360.00
Dorset
£360.00
Somerset
£360.00
Wiltshire
£360.00
Bath
£360.00
Bristol
£360.00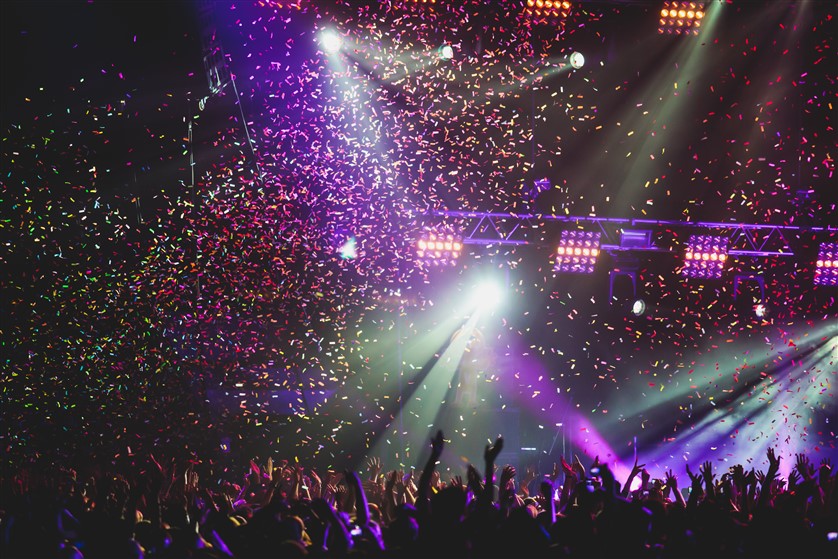 ---
You may also like
Customers who have enquired for Fire Entertainers have also been interested in the following fire performers & entertainers who are also available UK wide. For more information or further options, please call 0845 643 9384.