Warble Entertainment's
Mark N The Caricaturist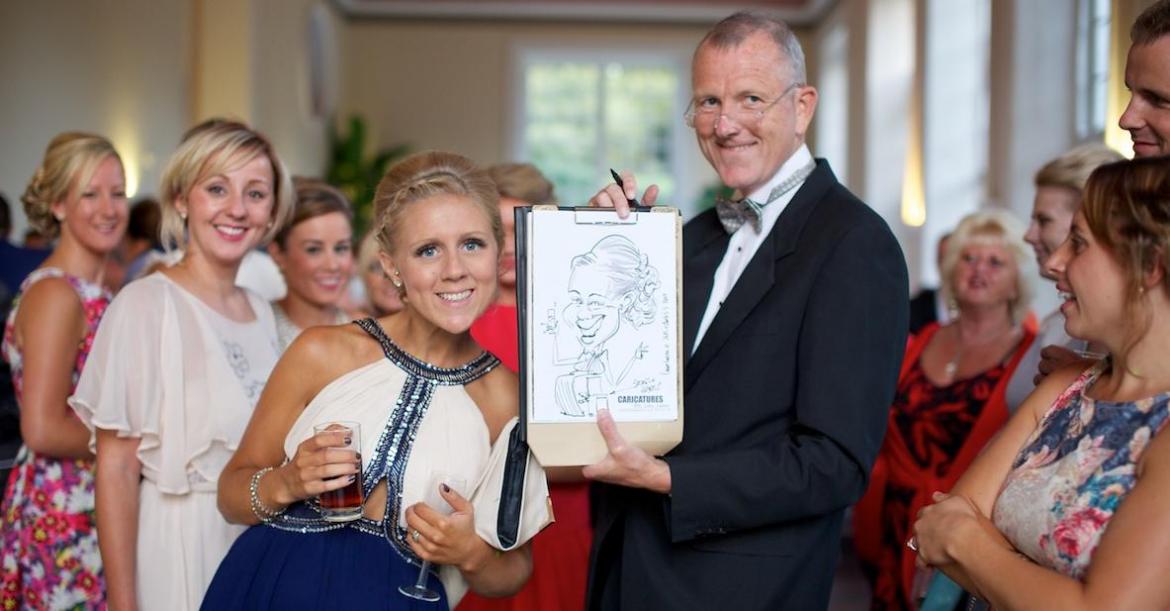 Location Devon
Starting from £360.00
Mark is an award winning Irish cartoonist and caricaturist.
After 11 years drawing for newspapers in London he moved to Devon in 2003 and now works all over the south west - even as far south west as the Caribbean for P&O Cruises! In the past 20 years he's drawn thousands of caricatures at almost every kind of event including weddings, birthdays, anniversaries, Christmas parties, store openings, trade shows and exhibitions. He's quick, friendly and entertaining.
As well as drawing caricatures Mark's cartoons have been published regularly by the Financial Times, The Daily Telegraph, The Irish Times, The Sunday Business Post, The Evening Standard and many more.
Mark was voted Best Entertainment in 2009, 2010 and 2011 at the West Country Wedding Awards; in 2013 he won the overall Judge's Choice Award from a field of 138 entrants!
4 reviews