Warble Entertainment's
Sam Sings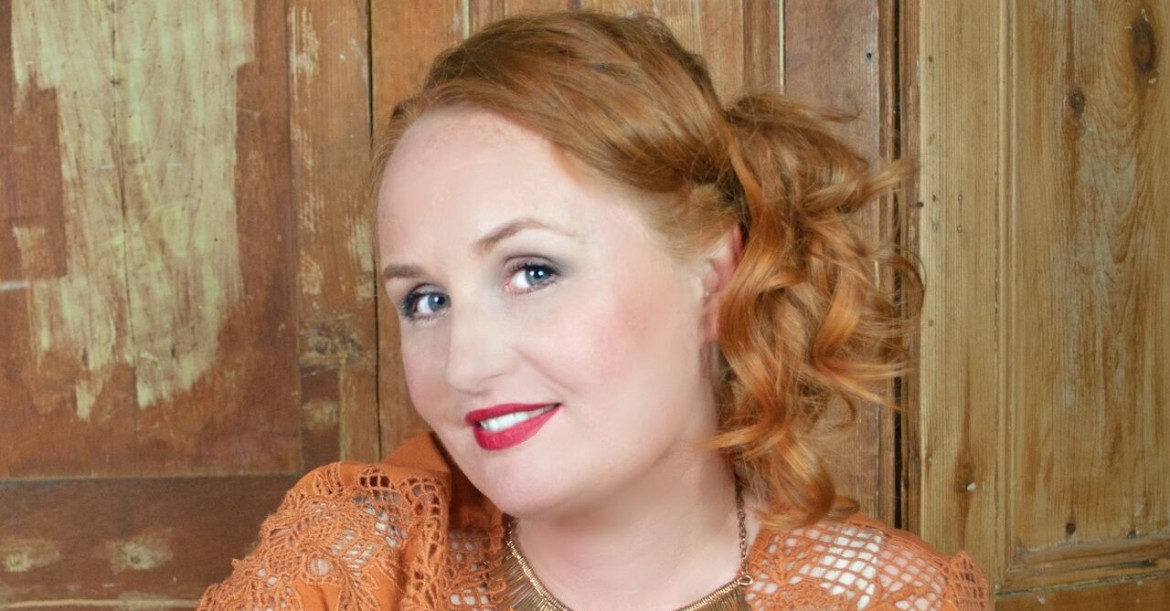 Location Cornwall
Starting from £336.00
If your looking to create an exquisite and fabulous atmosphere for your party, wedding or event, Sam can offer you an unforgettable and enchanting musical experience.
As a piano/vocalist Sam has performed at some of the UK's most prestigious venue's, The Savoy Hotel and Raymond Blanc's, Lemanoir aux Quat'saisons.
Sam has an extensive repertoire of Jazz standards & popular pieces from artists such as James Morrison, Amy Winehouse, Nina Simone, Snow Patrol, Frank Sinatra, Adele and more!
4 reviews
Song List
JAZZ
A foggy day
Fly me to the moon
Every time we say goodbye
Dream a little dream
Cry me a river
As time goes by
Autumn Leaves
A knightingale sang in Berkeley square
Ain't Misbehaving
All of me
Georgia on my mind
Girl from Iponema
Bewitched
I get a kick out of you
I left my heart in San Francisco
I loves you porgy
It was a very good year
Lady is a tramp
Let there be love
Lets do it
Love for sale
Loverman
Mack the knife
Misty
Moon river
My baby just cares for me
My Foolish Heart
My funny valentine
My way
New york, new york
Satin doll
Send in the clowns
Smoke gets in your eyes
So in Love
Someone to watch over me
Something stupid
Stormy Weather
Summer time
Sway
The very thought of you
The way you look tonight
Unforgettable
What a wonderful world
When I fall in love
MUSICALS
A dream is a wish
All I ask of you
Another suitcase in another hall
As if we never said goodbye
Close every door to me
Don't cry for me Argentina
Hopelessly devoted to you
I dreamed a dream
I don't know how to love him
I know him so well
Love changes everything
Memory
No matter what
On my own
Out her on my own
Que serra serra
Some Enchanted evening
Somewhere
The last night of the world
The way we were
When you say nothing at all
I can't make you love me
COUNTRY
Achy breaky heart
Always on my mind
American pie
Come away with me
Crazy
Don't know why
Don't you remember
From the moment
How do I live without you
I will always love you
I'm gonna getcha good
Stuck in the middle
Sunrise
Sweet home Alabama
Take a little piece of my heart
These boots are made for walking
This ole House
Your still the one
If tomorrow never comes
Jolene
Lay down sally
Simple love
Stand by your man
RNB / MOTOWN / REGGAE

Ain't no sunshine
All right now
Chain reaction
Dance with my father
Endless love
Easy
Have I told you lately
Hello
He ain't heavy
I feel good
I got you (I feel good)
I say a little prayer
Isn't she lovely
Its too late
Knock on wood
Latley
Lean on my
Lovely Day
Just the Two of us
Midnight train to Georgia
Moon dance
Natural women
No woman no cry
Piece of my heart
Ribbon in the sky
Sitting on the dock of the bay
Son of a preacher man
Stand by me
Try a little tenderness
Up on the roof
Wishing on a star
When you trell me that you love me
POPULAR
Angel (Robbie Williams)
2 become 1
9 crimes
A sorta fairtale
Adia
Ain't got nothing
Angel (Sarah McCLachlan)
Baby one more time
Baby when your gone
Babylon
Bad romance
Baker baker
Bitch
Black horse and a cherry tree
Bleeding love
Blowers daughter
Born to try
Bring me back to life
Building a mystery
Can't get you out of my head
Chasing cars
Chasing pavement
China
Closest thing to crazy
Common people
Creep
Crucify
Dancing in the moonlight
Don't look back in Anger
Don't speak
Empire state of mind
Every time you go
Everytime (Britney Spears)
Fallen
Fast car
Feels like home
Fields of gold
Flying without wings
Frozen
Gotta get Thru This
Hallelujah
Happy phantom
Heaven
Here comes the rain again
Holiday to Spain
Hollywood
Home
Homeless
I can't get you outta my head
I kissed a girl
I'm like a bird
I'm outta love
I'm with you
If it makes you happy
If your not the one
In my life
In my place
Iris
Ironic
Is this the way to Amarillo
Just the way you are (brunoMars)
Lady
Light up my fire
Linger
Livin la vida loca
Loosing my Religion
Love is all around
Mad World
Make you feel my love
Mercy
Mr brighteyes
My immortal
New york state of mind
No more I love you's
Nobody does it better
Nothing compares to you
Ordinary people
Over the rainbow
Patience of Angels
Piano man
Poker face
Pretty good year
Promise me
Put your record on
Queen of Hollywood
Rehab
Rolling in the deep
Runaway
Sailboat
Saturday Night
Set fire to the rain
Sex on fire
Shut up and drive
Silent all these years
Sitting down here
Smile (lilly Allen)
So young
Someone like you
Songbird
Sorry seems to be the hardest word
Starry eyes
Stay (I missed you)
Strong enough
Summer of 69
Sweet dreams (are made of this)
Sweet surrender
Take a bow
Talking about a revolution
Thank you (dido)
That day
The closest thing to craziness
The one and Only
The tide is high
The writer
There must be an angel playing with my heart
Time after time
Torn
True colours
Turning Tables
Uninvited
Valerie
Video game
Walking on sunshine
Weak
What can I do to make you love me
What I am
What your made of
What's up
Whenever wherever
Whole again
With every heart beat
Wonderwall
Yellow
You aught to know
You give me something
You learn
Use somebody
50's / 60's / 70's / 80's
Across the lines
Across the universe
All by myself
All I have to do is dream
All the things you are
Always
Always a woman
All that she wants
Annie's song
Another day in paradise
A little time
All I want for chirtsmas is you
Ave Maria
Baby can I hold you
Beautiful
Beautiful day (U2)
Beauty and the beast
Because you loved me
Ben
Big yellow taxi
Black is the colour
Blackvelvet
Bridge over troubled water
Brown eyed girl
California dreaming
Can you feel the love tonight
Can't buy me love
Candle in the wind
Cecilia
Chelsea morning
Coming around again
Cornflake girl
Crocodile rock
Days
Dear prudence
Deliah
Desperado
Didn't we almost have it all
Don't it make my brown eyes blue
Don't stop thinking about tomorrow
Downtown
Dream Dream Dream
Dreams
English man in New York
Eternal flame
Evergreen
Every breath you take
Everybody's talking
Everything
Everything I do, I do it for you
Eye of the tiger
Fairytale of New York
Fall at your feet
Famous blue raincoat
Father and sons
Feeling good-Nina Simone
Fever
Fix you
Forever
Get back
Get happy
Get here
Girls just want to have fun
Give me just a little more time
Go the distance
Go your own way
Good bye to love
Greatest love of all
Groovy kind of love
Hands
Happy birthday
He
Hello
Help
Here comes the sun
Hey Jude
Holding out for a
Hero
Home again
Hotel California
I believe I can fly
I can't dance
I don't want to miss a thing
I feel the earth move
I got you babe
I have nothing
I saw her standing there
I still haven't found what I'm looking for
I think we're alone now
I wanna dance with somebody
I want to hold your hand.
I want to know what love is
I will survive
I wish it could be Christmas everyday
I'd do anything for Love(but I won't do that)
I'm not in love
I'm so excited
I've been missing you
Imagine
In the air tonight
Into the groove
It must have been love
Its been a hard days night
Jesus to a child
June last year
Killing me softly
Knocking on heavens door
La Bamba
Lady in red
Leaving Home
Leaving on a jet plane
Let it be
Let it snow
Like a prayer
Listen to your heart
Love me do
Lovin you
Love is in the air
Love me tender
Man with the child in his eyes
Man in the mirror
Maybe tomorrow
McArthur Park
Memories
Midnight at the oasis
Missing
Missing you
Moon
More than words
Move closer
Mr postman
My Heart will go on
My last farewell
My love is your love
Nature boy
Oh Danny boy
Paparazzi
Paradise
Pearls a singer
Perfect
Pretty woman
Private dancer
Rainy days and Mondays
Rhiannon
River
Rocking around the chirtsmas tree
Romeo and Juliet
Run
Running up th hill
Sailing
Saving all my love
Scarborough fair
Searchin my soul
She
She's leaving home
Shoop shoop song
Silent night
Simply the best
Smile
So far away
Song of Bernadette
Space oddity
Spending my time
Stormy weather
Strangers in the night
Suspicious minds
Stairway to heaven
Sway
Take my breath away
Tapestry
Thank you
The last farewell
The long and winding road
The man with a child in his eyes
The Power of Love
The rose
The winner takes it all
There she goes
Think twice
Ticket to ride
Top of the world
Twist and shout
Unbreak my heart
Unchained melody
Vertigo
Walk on by
Waterloo
Waterloo sunset
Way over yonder
We wish you a merry christmas
We've only just begun
When I need you
When you believe
Where does the time go
Where you lead
White cliffs of Dover
Who wants to live forever
Will you still love me tomorrow
Wind beneath my wings
Windmills of your mind
Winter
With a little help from my friends
Woman in love
Wonderful tonight
Words
Yellow submarine
Yesterday
Yesterday once more
You are not alone
You've got a friend
Your just to good to be true
Your sovain
Your song
Lola
Sunny afternoon
You really got me
Waterloo sunset
All day and all of the night
A well respected man
Celluloid heroes