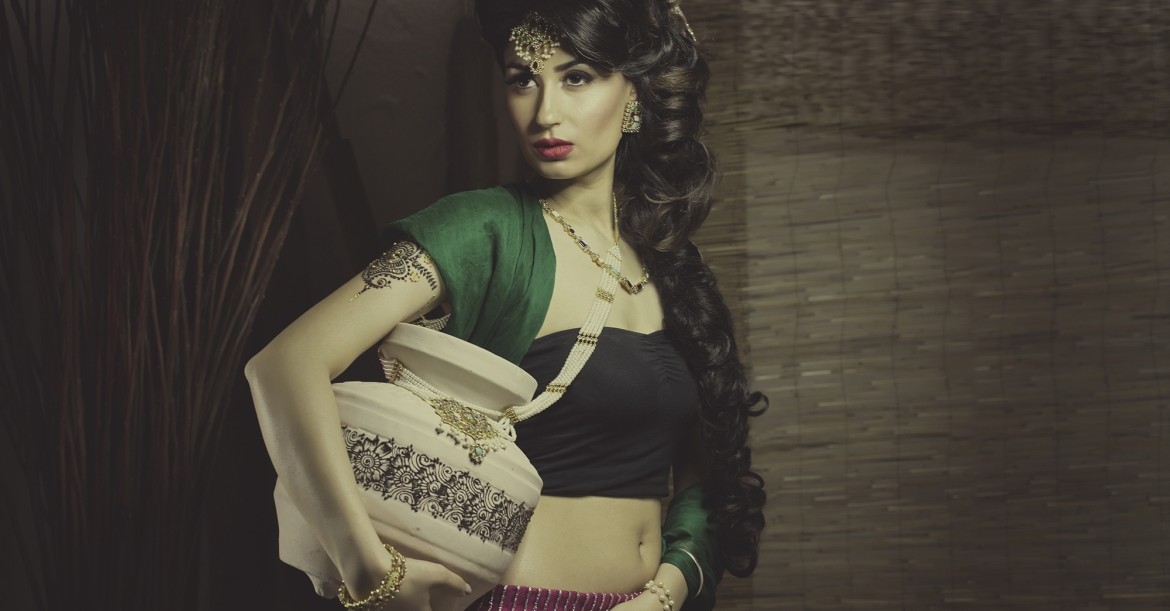 Location London
Starting from £132.00

The Henna Artist provides a bespoke Henna body art experience to make your event one to be remembered!
With a simple range of pacakges, you can bring a professional and experienced henna artist to your event.
Number of Reviews and Counting... 6!
Sheli is a qualified & pro-artist in the field of Henna. She is passionate and inspired by the art of henna and decorative design. The experience of creating something beautiful is therapeutic and exciting. She has created a small selection of Henna packages to suit any occassion and event so whether you are looking for a traditional Henna package or one to add a touch of sparkle to your event, Sheli has it covered.
Vintage - The Vintage Package includes unlimited traditional finger to wrist henna trails or equivalent.
Sparkle - The Sparkle Package includes unlimited traditional/contemporary finger to wrist henna trails or equivalent with Glitter Henna Sparkle.
Diamond - The Diamond Package allows you or your guests to choose from a variety of designs traditional and/or contemporary. The Henna Artist will also throw Glitter Henna in the mix for a truly glamourous event.
Georgie Dean - NFU Mutual

, Corporate, The Home Guard Club, Tiddington, Warwickshire
The Henna Artist was fantastic. The henna went down really well with all the guests.
---
Sam Harratt - Cascade Productions

, Corporate, The Vinyl Factory, London
The Henna Artist was thoroughly professional and flexible, providing guests with quick, beautiful, all-natural henna designs.
---
Lily Rogers - Game

, Corporate, Basingstoke Rugby Club, Hampshire
Booking process was super easy, Matt was great with his suggestions and Sheli was lovely and did an amazing job at the event! Thank you so much!
---
Sarah Burrows

, Wedding, Rivington Hall Barn , Merseyside
Excellent entertainment idea for any travel themed wedding! It was enjoyed by all and was a reminder for several weeks as the Henna lasted so long.
---
Kelli Kendrick

, Birthday Party, That Amazing Place, Essex, Essex
Very polite, went down a storm.
---
Nisha Malhotra

, Wedding, London
Thank you so much for doing the mehndi on our guests. They loved the designs. You were also punctual and totally professional.
---
Advait Centre, Wembley
Axnoller Farm, Dorset
Rome Cavalieri, Waldorf, Astoria Hotels & Resorts
St. Johns Island, Canada
Selfridges, Oxford Street, London
Asian Bride Live, London Marriott, Grosvenor Square
National Asian Wedding Show, London Excel, The Motorcycle Museum, Birmingham
Taste Awards, Curry Competition, Brick Lane
What is Henna?
Henna is a paste made out of the leaves of the Lawsonia Inermis Plant (Henna Plant). This plant is found and grown around South Asia and North Africa and used to make Henna powder which can then be made into a paste and used for temporary body tattoos, hair dye and various other things. Please note that Henna for hair is devloped differently therefore please DO NOT use it on skin. The paste suitable for body art acts as a 100% natural skin dye which can last up to 14 days, providing sufficient aftercare is maintained after application. Henna is also called 'Mehndi' in asian cultures and traditionally applied at mehndi nights where family members and friends are adorned with henna tattoos to prepare them for the wedding celebrations. Our Henna stain is a dark reddish-brown colour at its peak.
What is Glitter Henna?
Glitter Henna is a 100% skin safe temporary glitter paste which can embellish your henna tattoo and add glamour to your look for the duration of the event. Glitter typically lasts for the day, unless exposed to water.
Is Henna Safe?
Our Henna is 100% natural and homemade. The Henna powder is mixed with essential oils and water to make the paste and has been used on people of all ages and skin types. Natural Henna stains are a dark brown, reddish-brown or coffee colour, any other colour is not natural or original henna and should be researched before applying on skin.
How do you apply Henna and how long does it take?
The Henna paste is filled and sealed in cones, which are then cut at the tip and ready to use. The application time is dependent on the intricacy of the design. For our henna packages, the finger to wrist trails take up to 3 minutes per trail to apply and up to 15 minutes to dry thereafter.
Is there any aftercare to get the best stain results?
It is recommended that the paste is kept on the skin for a minimum of 60 minutes. The dried paste should then be scrubbed off not washed and when possible olive oil or coconut oil should be rubbed into the henna'd area overnight.
How long will it last?
Henna stains typically last up to 2 weeks and is dependent on how much you wash the henna'd area. To get the best results it is recommended to avoid water to area for at least 24 hours after application and to refrain from using alot of soap and water to that area thereafter.
What is Black Henna and is it safe?
Black Henna is not actually Henna. It is made using a chemical called PPD (para-phenylenediamine) which is a synthetic coal tar dye and can have adverse reactions on our skin. A minor reaction involves itchiness and rashes to the tattooed area, a severe reaction involves burns and permanent scarring to the skin. We strongly recommend NOT using Black Henna under any circumstance to avoid such reactions.
The Henna Artist has a minimum 2 hour booking but will tailor other timings to suit your event.
Please Note: The fees indicated below are approximate and based on a central location for each county. They are intended to provide a rough guide only and exact quotes can only be given once the date and exact location of your event have been provided.
Scotland
Aberdeen
£444.00
Inverness
£492.00
Glasgow
£444.00
Edinburgh
£444.00
Foreign Locations
Europe
£372.00
Rest of the world
£732.00
North East
Durham
£360.00
Northumberland
£378.00
North Yorkshire
£342.00
South Yorkshire
£318.00
Tyne and Wear
£360.00
West Yorkshire
£336.00
Yorkshire
£342.00
East Yorkshire
£330.00
Leeds
£330.00
North West
Cheshire
£330.00
Cumbria
£372.00
Manchester
£336.00
Lancashire
£354.00
Merseyside
£336.00
Liverpool
£336.00
East Midlands
Derbyshire
£312.00
Leicestershire
£300.00
Lincolnshire
£312.00
Northamptonshire
£282.00
Nottinghamshire
£306.00
Rutland
£294.00
East
Cambridgeshire
£156.00
Norfolk
£294.00
Suffolk
£294.00
Norwich
£300.00
West Midlands
Herefordshire
£324.00
Staffordshire
£312.00
Warwickshire
£288.00
Birmingham
£300.00
South East
Bedfordshire
£156.00
Berkshire
£288.00
Buckinghamshire
£150.00
East Sussex
£282.00
Essex
£150.00
Hampshire
£288.00
Hertfordshire
£144.00
Isle of Wight
£312.00
Kent
£276.00
Oxfordshire
£162.00
Surrey
£150.00
Sussex
£288.00
West Sussex
£294.00
London
£132.00
Middlesex
£132.00
South West
Cornwall
£366.00
Devon
£354.00
Dorset
£312.00
Somerset
£318.00
Bath
£312.00
Bristol
£312.00