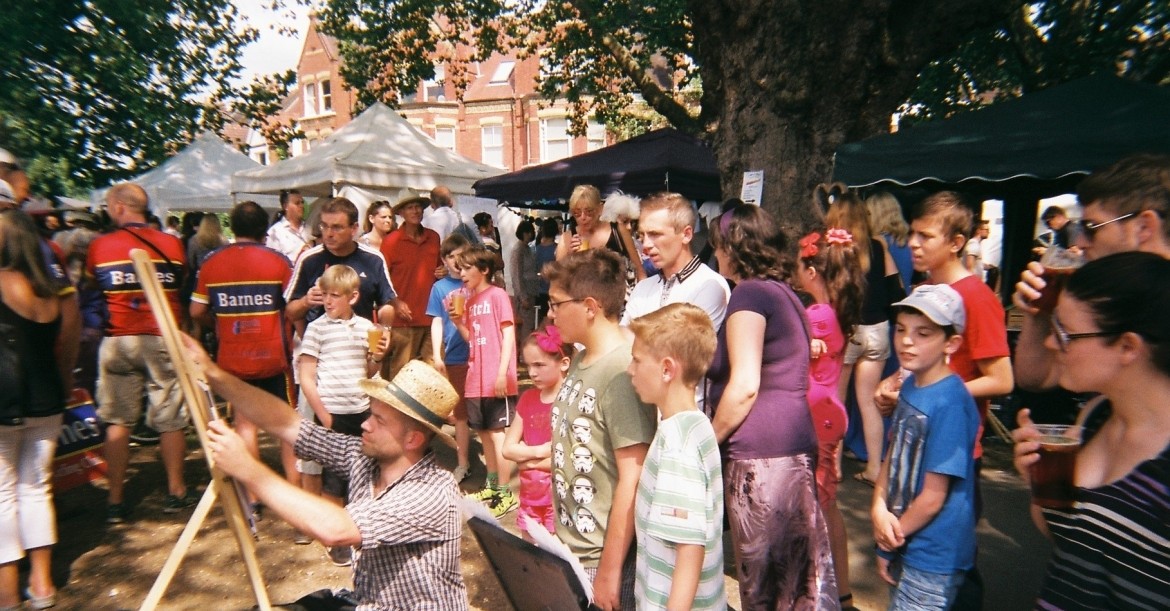 Location Tyne and Wear
Starting from £300.00
Forget the rest... hire the best! Tom the Caricaturist really can draw a crowd!
A Caricaturist at the UK's premier tourist attractions, previous clients include Olly Murs and many other satisfied customers.
Number of Reviews and Counting... 1!
A professional caricaturist since 2010, Tom has drawn thousands of people over the years. A versatile artist with a long client list offering unique entertainment for your guests, whether it be your wedding, party or corporate event.
Tom is a North-East based caricature artist able to work at events throughout the UK.
He can quickly and confidently draw with a marker straight onto paper. Producing 10-12 black and white caricatures per hour whilst mingling with guests or drawing from a stationary easel.
Tom has an outgoing friendly personality, able to build a rapport quickly with individuals or groups. Always receiving very positive feedback on his caricatures, guaranteeing to raise a smile and a laugh, as well as a valuable keepsake reminding guests of a fabulous event.
Barbara

, Private Party, Durham
Tom was a great addition to my sons party, all his friends were amazed and intrigued by this talented artist. Polite and friendly, he did a great job of injecting some fun into the night. Everyone was proudly showing off their funny faces - I still have mine on my wall! Recommended. Thanks again.
---
Disney
Olly Murs
Merlin Entertainment
TUI / Thomson
London Eye
Help for Heroes
Thorpe Park
Deloitte
Chessington World of Adventures
Clockwork Recruitment
How long does each caricature take?
4-5 minutes per person.
How many people can you draw in one hour?
10-12 people per hour.
Can you draw everyone at my event?
Yes, if you hire me for the correct time span! Remember, not everyone will want to be drawn and some will be happy to watch others being drawn.
Do you do colour caricatures?
I usually only do black and white caricatures as colour drawings require more time. If you want only colour caricatures you will need to consider that I can draw 6-8 per hour and hire me for the appropriate length of time.
What if someone doesn't like their caricature?
If someone is unhappy with their caricature (very rare!) I can redraw their picture- I aim to please! However, if there is a queue of people waiting they will have to rejoin the queue or return at a quieter period.
How far can you travel for an event?
I can travel to most locations in the UK. However, I am based in Glasgow and Newcastle Upon Tyne, please see my prices for guidance.
Can you draw children?
Yes, no problem.
Do you do customised and pre-drawn caricatures as well as live work?
Yes, I can draw anything you like!
However, Tom can work for as little as 1 hour up to a maximum of 5 hours.
Please Note: The fees indicated below are approximate and based on a central location for each county. They are intended to provide a rough guide only and exact quotes can only be given once the date and exact location of your event have been provided.
Scotland
Aberdeen
£480.00
Inverness
£480.00
Perth
£420.00
Sutherland
£480.00
Ayrshire
£420.00
Fife
£420.00
Stirlingshire
£420.00
West Lothian
£360.00
Dumfries-shire
£360.00
East Lothian
£360.00
Lanarkshire
£360.00
Midlothian
£360.00
Glasgow
£300.00
Edinburgh
£300.00
Dundee
£420.00
North East
Durham
£300.00
Northumberland
£300.00
North Yorkshire
£360.00
South Yorkshire
£360.00
Tyne and Wear
£300.00
West Yorkshire
£360.00
Yorkshire
£360.00
East Yorkshire
£360.00
Leeds
£360.00
North West
Cheshire
£420.00
Cumbria
£420.00
Manchester
£420.00
Lancashire
£420.00
Merseyside
£420.00
Liverpool
£420.00
East Midlands
Derbyshire
£480.00
Leicestershire
£480.00
Lincolnshire
£480.00
Northamptonshire
£480.00
Nottinghamshire
£480.00
Rutland
£480.00
East
Cambridgeshire
£480.00
Norfolk
£480.00
Suffolk
£480.00
Norwich
£480.00
Wales
Anglesey
£480.00
Caernarvonshire
£480.00
Denbigh
£480.00
Flint
£420.00
Cardigan
£480.00
Brecon
£480.00
Carmarthen
£480.00
Glamorgan
£480.00
Monmouth
£480.00
Pembroke
£480.00
Wrexham
£420.00
Cardiff
£480.00
West Midlands
Gloucestershire
£480.00
Herefordshire
£480.00
Shropshire
£480.00
Staffordshire
£420.00
Warwickshire
£480.00
Worcestershire
£480.00
Birmingham
£420.00
South East
Bedfordshire
£480.00
Berkshire
£480.00
Buckinghamshire
£480.00
East Sussex
£480.00
Essex
£480.00
Hampshire
£480.00
Hertfordshire
£480.00
Isle of Wight
£480.00
Kent
£480.00
Oxfordshire
£480.00
Surrey
£480.00
Sussex
£480.00
West Sussex
£480.00
London
£480.00
Middlesex
£480.00
South West
Cornwall
£480.00
Devon
£480.00
Dorset
£480.00
Somerset
£480.00
Wiltshire
£480.00
Bath
£480.00
Bristol
£480.00