Warble Entertainment's
American Marching Show Band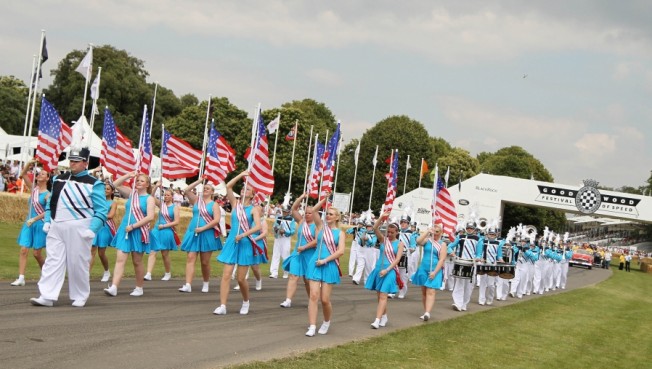 Location Staffordshire
Starting from £2,400.00
American Style Marching Show Band, specialising in arena displays, parades & corporate events.
They have performed at venues such as Wembley Arena, NEC, NIA and other stadiums and events throughout the UK.
They are 3 times British Champions and have also appeared on BBC1, ITV1 & Channel 4.
Founded in 1995 and have established a tradition of excellence and provide entertainment for the general public, through shows, performances, concerts and competitions and exhibitions throughout the UK.
Some recent high profile appearances have included leading the "Olympic Torch Parade", the fanfare team performing at the Christmas Lights Switch on, plus appearing in "McDonalds Great Tastes of America" commercial, "The Kleeneze Sales Conference" and performing in front of 150,000 people at "The Goodwood Festival of Speed" alongside the likes of Brian May from Queen.
To the uninitiated the marching band perform musical routines to choreographed movement on football pitch size arenas.
Creating an amazing spectacle, through a kaleidescope of sound & movement to tingle the senses
1 reviews