Warble Entertainment's
Blue-Heart Mitch And The Blazin' Jacks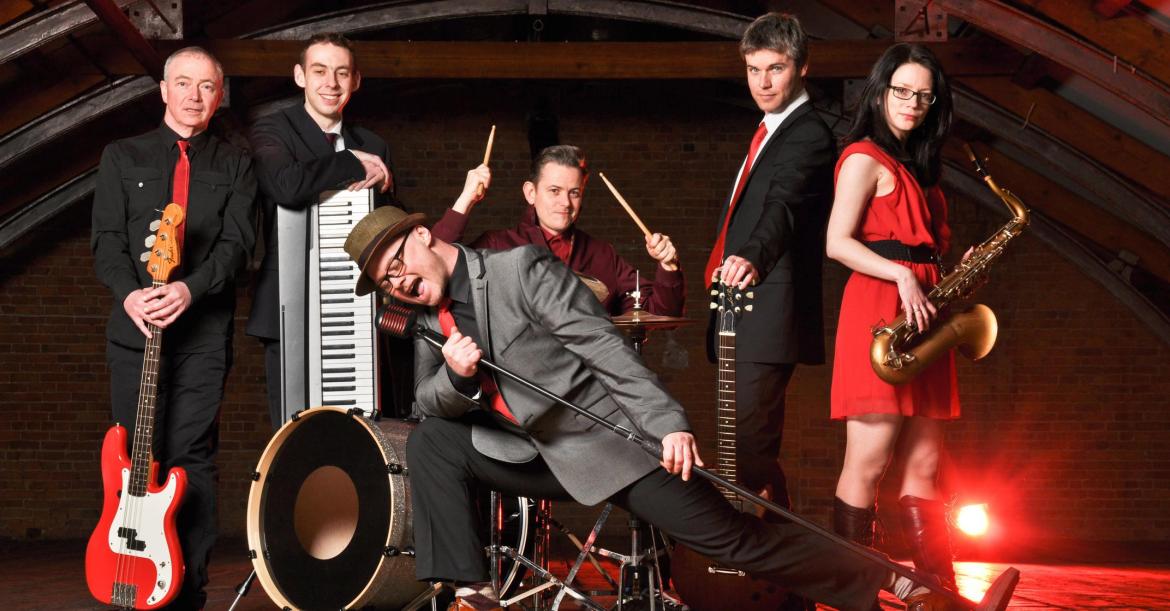 Location Yorkshire
Starting from £1,140.00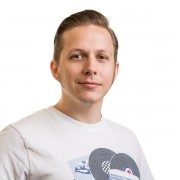 Hi, I'm Adam and I'm Senior Entertainment Coordinator at Warble Towers. I love being at Warble because it's a really friendly environment and I get great satisfaction in matching an act exactly to your needs. When I'm not busy at Warble, I might be Juggling, sampling Craft Ales from all over the world or seeing a live band. I also have keen interest in the art of Jujutsu!
Blue-Heart Mitch And The Blazin' Jacks are a great wedding party band who can provide three different types of set; ska, soul & rock'n'roll hits of the 1960s to the year 2012 as well as jazz, swing & jive hits of the 1930s to the 1960s and a whole set of classic ska. All are great fun with interactive audience participation in both genres & include around two hours of live playing.
The jazz sets can be played as background music for a light & classy afternoon or as a fully engaging evening of dance-floor-filling music featuring some of jazz's finest & most memorable songs.
Although based in Yorkshire the band are available to hire across England, Scotland and Wales.
19 reviews
Song List
30s – 60s Jazz Swing & Jive
Just a Gigolo - Louis Prima
Sway - Dean Martin
Fly Me To The Moon - Frank Sinatra
All of Me - Billie Holiday
Minnie the Moocher - Cab Calloway
Summertime - Eva Cassidy
It Had To Be You - Harry Connick, Jr.
Somewhere Beyond the Sea - Bobby Darin
King of the Swingers - Louis Prima
Mack the Knife – Bobby Darrin
I Wish I Knew How It Would Feel To Be Free – Nina Simone
No Moon At All – Anita O'Day
Georgia On My Mind - Ray Charles
I've Got You Under My Skin - Frank Sinatra
On The Sunny Side of The Street - Nat "King" Cole
Fever - Peggy Lee
The Lady Is A Tramp - Sammy Davis Jnr.
How Sweet It Is- Michael Bublé
Moondance – Van Morrison
Summertime – Eva Cassidy
My Baby Just Cares For Me – Nina Simone
Mr. Sandman – Dickie Valentine
Sea Of Love – Marty Wilde
60s – 00s Ska, Soul & Rock'n'Roll
Green Onions – Booker T & The MGs
I Feel Good - James Brown
Back In The USSR - The Beatles
Hard To Handle – Tom Jones
Brown Sugar - The Rolling Stones
Bad Moon Rising - Creedence Clearwater Revival
How Sweet It Is – Michael Buble'
Honky Tonk Woman - The Rolling Stones
Dock Of A Bay - Otis Redding
Louis Louis - The Kingsmen
Lady Madonna - The Beatles
Burning Love - Elvis Presley
Johnny B. Goode - Chuck Berry
Hound Dog - Little Richard
Great Balls Of Fire - Jerry Lee Lewis
Route 66 – Chuck Berry
King of the Swingers- Louis Prima
Town Called Malice - The Jam
Nightboat to Cairo - Madness
Pump It Up - Elvis Costello
Teenage Kicks - The Undertones
Song 2 – Blur
It Must Be Love – Madness
Baggy Trousers - Madness
Rudi - The Specials
Mr. Brightside - The Killers
Jumpin' Jack Flash - The Rolling Stones
One Step Beyond - Madness
500 Miles – The Proclaimers
Suspicious Minds - Elvis Presley
Valerie - Amy Winehouse
Crazy Little Thing Called Love - Queen
Hey Jude - The Beatles
Carwash - Rose Royce
Billie Jean - Michael Jackson
Rapper's Delight - Sugar Hill Gang
Mercy - Duffy
Boys & Girls - Blur
Step On - Happy Mondays
Dakota - Stereophonics
Ska set
Too Much Too Young - The Specials
Too Much Pressure - The Specials
Gangsters - Prince Buster
One Step Beyond - Madness
Nightboat To Cairo - Madness
Baggy Trousers - Madness
54-46 - Toots & The Maytals
Israelites - Desmond Dekker
Rudi - Dandy Livingstone
It Must Be Love - Madness
House Of Fun - Madness
EnjoyYourself - The Specials
Monkey Man - The Specials
Little Bitch - The Specials