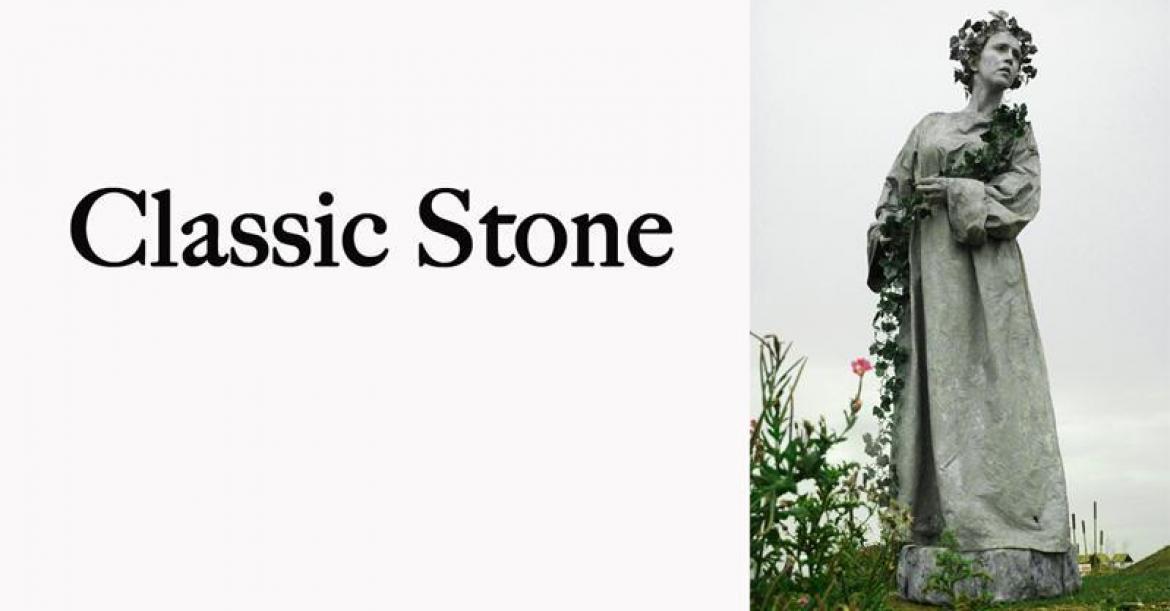 Location Oxfordshire
Starting from £384.00

Classic Stone have many great interactive comedy statues to bring laughter and joy to all occasions. The statues become more interactive as the event goes on keeping people engaged in their latest antics.
Classic Stone have performed all over, from St James Palace to a pet shop window... and that was all in one week! A multitude of acts and more possibilities if needed, just ask.
Up to six performers.
Number of Reviews and Counting... 4!
Classic Stone understand the nuances of stillness, the need to entertain and the possibilities of physical comedy.
Lifting the spirits by gentle icebreaking, creating situation comedy, spectacle and surprise.
The Classic Stone human living statues will add joy, humour and lightness to your occasion.
Classic Stone human living statues are created by professional mimes.
Classic Stone do not just stand still!
Elodie Mottet

, Corporate, ExcEl London, London
The audience LOVE him. Really professional and easy to work with. Thanks a lot and looking forward to having him again!
---
Tony Barrie

, Private Party, London Hilton on Park Lane, London, London
Excellent.
---
Sarita - Smiles and Crocodiles

, Wedding, London
Great. Thanks for flexibility when client changed number at the last minute. Arrived in good time and did a great job!
---
Francis Hess

, Birthday Party, Surrey
I just wanted to write to say 'thank you' for sending Christopher and Wayne as Human Statues for our party last Saturday. They were definitely the hit of the evening. What lovely chaps – so polite and easy going. They were extremely neat the tidy and we hardly knew that they had been in the bathroom – amazing. Our evening did not meet the timetable that we had set – too much time chatting over canapés; then far too long on speeches etc. Christopher and Wayne therefore changed and moved between the tables surprising people and making all our guests laugh. They then swayed to the music in absolute time with each other which got great applause for them – then my daughter joined them on the dance floor for a few minutes. I would highly recommend you and them to our friends and I wouldn't be surprised if other bookings followed.
---
St James Palace, BBC, Coca Cola, Blackberry, London Eye, Ashmoleon Museum, Madamme Tussauds...
We will talk with clients to create just what they need. We are flexible with our timings and various possibilities are considered. The important thing is creating a great event.
A dressing room where we can get ready is the most important thing, with access to a sink or shower. If that's an issue we can discuss alternatives. We are tidy!
3 x 45 day time.
1 hour and then 30 minutes night time... flexible.
Please Note: The fees indicated below are approximate and based on a central location for each county. They are intended to provide a rough guide only and exact quotes can only be given once the date and exact location of your event have been provided.
Scotland
Aberdeen
£900.00
Inverness
£900.00
Perth
£900.00
Sutherland
£900.00
Ayrshire
£780.00
Fife
£780.00
Stirlingshire
£780.00
West Lothian
£780.00
Dumfries-shire
£900.00
East Lothian
£900.00
Lanarkshire
£900.00
Midlothian
£900.00
Glasgow
£720.00
Edinburgh
£720.00
North East
Durham
£540.00
Northumberland
£540.00
North Yorkshire
£504.00
South Yorkshire
£456.00
Tyne and Wear
£516.00
West Yorkshire
£456.00
Yorkshire
£456.00
East Yorkshire
£540.00
Leeds
£456.00
North West
Cheshire
£456.00
Cumbria
£504.00
Manchester
£456.00
Lancashire
£456.00
Merseyside
£456.00
Liverpool
£456.00
East Midlands
Derbyshire
£480.00
Leicestershire
£480.00
Lincolnshire
£504.00
Northamptonshire
£456.00
Nottinghamshire
£480.00
Rutland
£480.00
East
Cambridgeshire
£420.00
Norfolk
£480.00
Suffolk
£480.00
Norwich
£480.00
Wales
Anglesey
£540.00
Caernarvonshire
£540.00
Denbigh
£504.00
Flint
£492.00
Cardigan
£528.00
Brecon
£456.00
Carmarthen
£504.00
Glamorgan
£492.00
Monmouth
£504.00
Pembroke
£540.00
Cardiff
£420.00
West Midlands
Gloucestershire
£408.00
Herefordshire
£408.00
Shropshire
£420.00
Staffordshire
£420.00
Warwickshire
£396.00
Worcestershire
£408.00
Birmingham
£408.00
South East
Bedfordshire
£408.00
Berkshire
£408.00
Buckinghamshire
£384.00
East Sussex
£408.00
Essex
£408.00
Hampshire
£408.00
Hertfordshire
£408.00
Isle of Wight
£480.00
Kent
£396.00
Oxfordshire
£384.00
Surrey
£432.00
Sussex
£456.00
West Sussex
£456.00
London
£384.00
Middlesex
£408.00
South West
Cornwall
£528.00
Devon
£504.00
Dorset
£492.00
Somerset
£480.00
Wiltshire
£432.00
Bath
£420.00
Bristol
£420.00