Warble Entertainment's
Dale The Classical Guitarist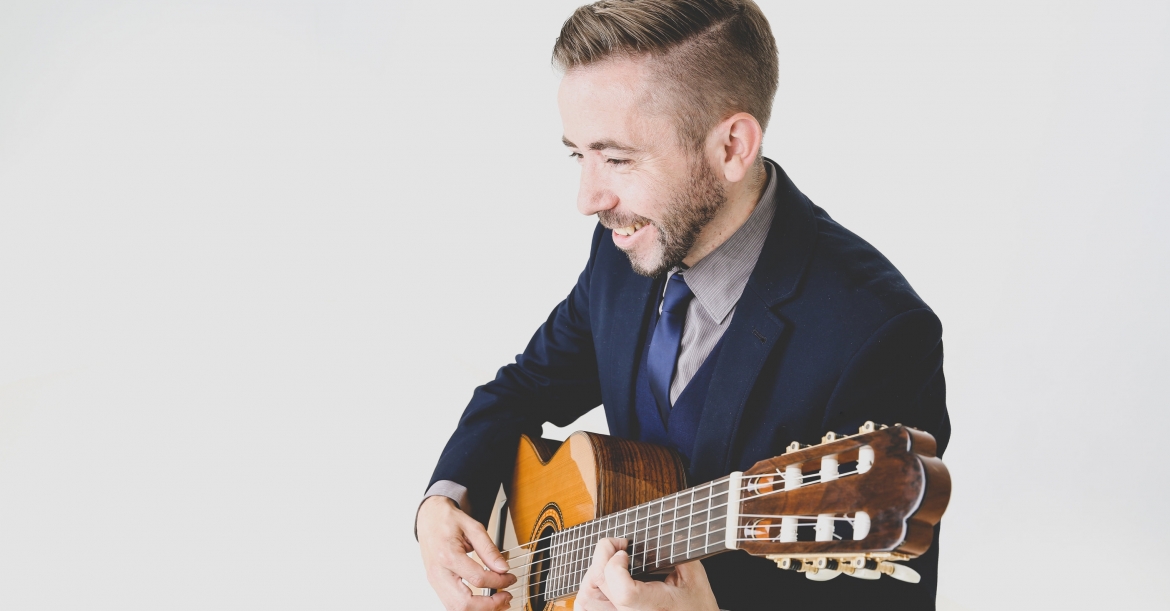 Location Manchester
Starting from £264.00
Create the perfect atmosphere at your special occasion with the timeless romance of the classical guitar... A Professional session guitarist and tutor, Dale has been playing guitar for nearly 20 years.
After studying at Leeds College of Music and later the University of Huddersfield, Dale has performed extensively across Europe, South Africa and the United Kingdom, within established touring bands and international ensembles.
1 reviews
Song List
Dale's extensive reportoire includes solo arrangements of popular classical and romantic pieces, as well as more contemporary fingerstyle arrangements of modern classics. Such as...
Bach's Cello Suites
Pachelbel's Canon
Recuerdos De L'Alhambra
Cavatina
Fugue
Canarios
El noy de la mer
The Swan
Menuet
Pavane
Mallorca
Tango
Torres Bermeja
Asturias
Winter
Concerto in D
Gran Vals
Lagrima
Fly me to the Moon
Misty
Night and Day
Autumn Leaves
Girl from Ipanema
All Blues
Don't get around much anymore
Have you met Miss Jones
More than Words
My Heart will go on
Someone Like You
How Deep is Your Love
Rule the World
Have I told you lately
Love is all around
Everything I do
The first time ever I saw your face
No matter what
Here there and everywhere
Yesterday
The Entertainer
Fragile
The shape of my heart
With or without you
And many more...............
Additionally, requests for wedding processionals are welcome...