Warble Entertainment's
Sax & DJ Collective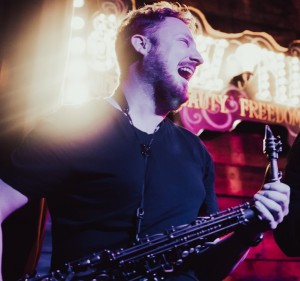 Location Merseyside
Starting from £960.00
Bring a lively and energetic atmosphere to your event with Sax & DJ Collective.
The Sax & DJ collective compliment each others work by creating an instant connection with their audience and generating a truly electrifying atmosphere in any club/bar environment.
2 reviews
Song List
Ibiza/House
Anything that the DJ plays, Mike will freestyle along to!
Popular tunes include:
Jubel (Klingande)
Proud Mary
Motown
Stevie Wonder
The Man With The Red Face (Funk Agenda)
Titanium (David Guetta feat Sia)
I Will Be Here (Tiesto)
Changes (Faul & Wad)
Rhythm Is A Mystery (K KLASS)
This Girl (Kungs vs Cookin')
Homeless (Mr belt & Weezol)
Waves (Mr Probz)
Leave the World Behind (Swedish House Mafia)
Calabria (Rune)
All Cried Out (Blonde)
Lovestory (Bushwacka)