Warble Entertainment's
The Hair Rock Anthology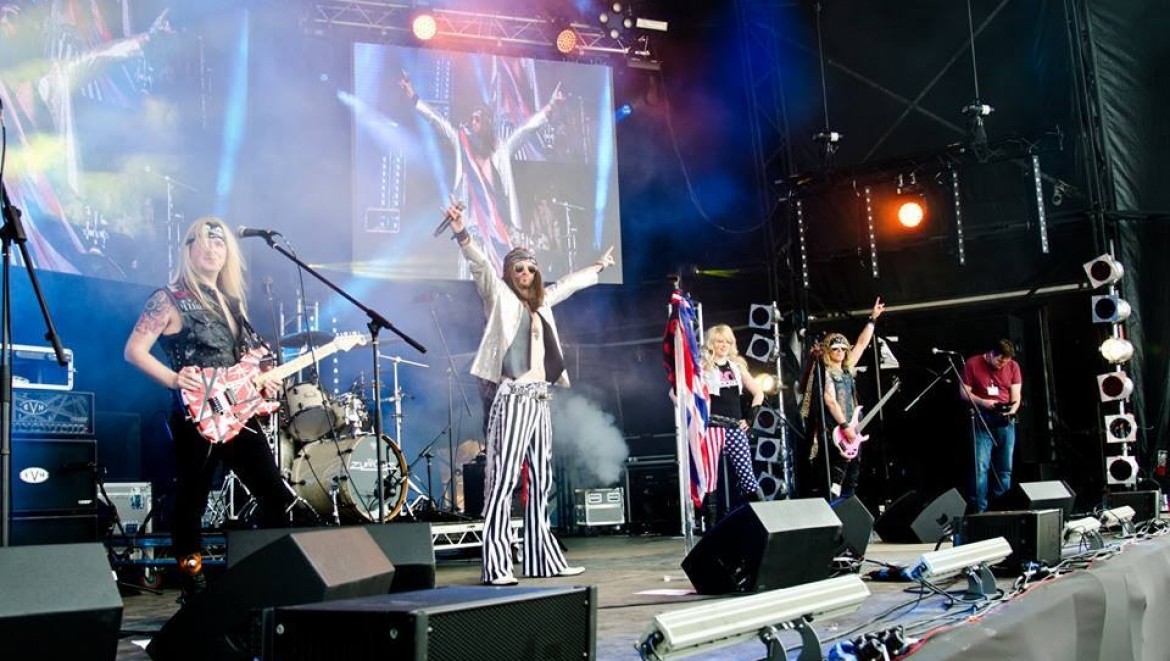 Location Hampshire
Starting from £1,800.00
The Hair Rock Anthology is the ultimate, nostalgia filled tribute party, bringing back the glorious stadium-rock of the 1980s.

Celebrating all the biggest anthems and power ballads from Bon Jovi, Queen, Bonnie Tyler, Journey, Guns n' Roses, Def Leppard, Bryan Adams and more. This isn't just a Tribute show dedicated to one artists/band, this is a glorious 80s rock jukebox where each song is the biggest hit from each of the eras most popular artists.
A pure party night, which can't fail to get the crowd singing, dancing and rocking along!
1 reviews
Song List
'Livin' on a Prayer' - Bon Jovi
'Sweet Child O' Mine' - Guns N'Roses
'Don't Stop Believing' - Journey
'Final Countdown' - Europe
'Total Eclipse of the Heart' - Bonnie Tyler
'You Give Love a Bad Name' - Bon Jovi
'Radio Ga Ga' - Queen
'Jump' - Van Halen
'Walk This Way' - Aerosmith
'Nothing but a Good Time' - Poison
'Fight For Your Right' - Beastie Boys
'Let's Get Rocked' - Def Leppard
'Here I Go Again' – Whitesnake
'Alone' - Heart
'We Built This City' - Starship
'Love in an Elevator' - Aerosmith
'Wanted: Dead or Alive' - Bon Jovi
'Paradise City' - Guns N'Roses
'Crazy Nights' - Kiss
'Girls Girls Girls' - Motley Crue
'Every Rose Has it's Thorn' - Poison
'I Want it All' - Queen
'Cherry Pie' - Warrant
'I Love Rock'n Roll' - Joan Jett & The Blackhearts
'Hit me with your best shot' - Pat Benatar