So you've got your over sized Guinness party hat, a foam finger in the shape of a four leaf clover and a pint or two to help you celebrate the day of the Irish. But we all know that no St. Patrick celebration would be complete without a right good sing along with a bunch of live musicians and funnily enough we happen to know a few. So, we've decided to put together a list of our top five who are either Irish Bands in Manchester or are happy to cover the North West of England and are guaranteed to provide a great craic!
Based in Darlington, these guys are one of the most sought after Irish bands in the North and are booked regularly for weddings, parties and events in Manchester and the surrounding areas.  We saw them live ourselves in Cheshire recently and not only did they get our bums jigging they were lots of fun to be around and we may have enjoyed more than a few cheeky pints of Guinness with them. With a mixture of traditional and not so traditional Irish songs and a front man who may as well be named 'Paddy' himself, these guys are your pot of gold at the end of a very green looking rainbow.
This talented trio of musicians may be based in the West Midlands, but they can often be found propping up the dance floors at venues across Manchester and Lancashire. They literally have St Paddy's day written all over them (in invisible ink), and with tonnes of talent, energy and charisma they are guaranteed to whip partygoers into a dance floor frenzy. The Celtones have been on the Warble roster for some time now so with bags of experience and a load of right good tunes, they know exactly what will get those feet tapping. Don't just take our word for it though, check our the references on their profile.
These guys will be sure to rock your green socks off and if your luck is in they might just be free to help you celebrate the day in style. Although they are based in Northamptonshire, this band are huge favorites with the Manchester Irish music lovers. With a cheeky little bonus cover of 'Mumford and Sons' or even a bit of 'Arctic Monkeys', prepare to have one very sore throat, singing along to some of your favourite Irish tunes and party classics with a rock twist.
Warrington based, the musicians that make up Cormac certainly are no stranger to a good old Irish shindig in Manchester and the surrounding areas. Made up of some true professionals with bags of experience, the band are perfect for creating a vibrant and energetic atmosphere that you would expect to encounter at any St Patrick's Day event.
Last but certainly not least, St Patricks Ceilidh are a traditional Irish band based in Manchester. With an array of line up and instrument options including the bodhran, fiddle, madola and uilleann Pipes, these guys know what they are doing. As well as playing some of the best Irish classics around, they can stir things up with the likes of 'U2', 'The Pogues' and 'The Dubliners' to choreograph your drinking games to.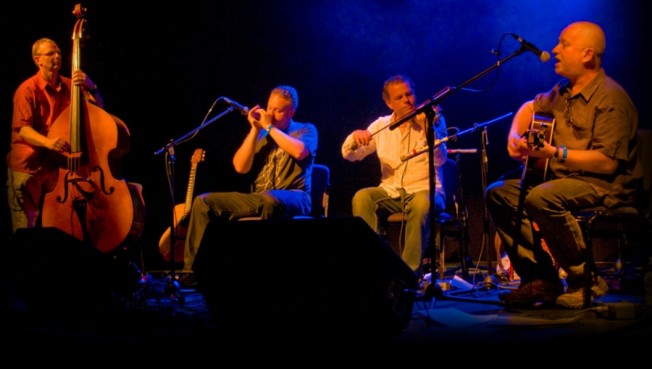 It's safe to say that St Patrick's Day will most likely result in a top day enjoyed by many. But we reckon with a little help from us Warblers and some top Irish entertainment you will definitely have an advantage when it comes to winning 'best St Paddy's day day celebration!'.
For more Irish bands available in Manchester and the North West of England, check out the Warble Entertainment Agency website.
Published by Warble Entertainment