Warble Entertainment's
Flute & Cello Duo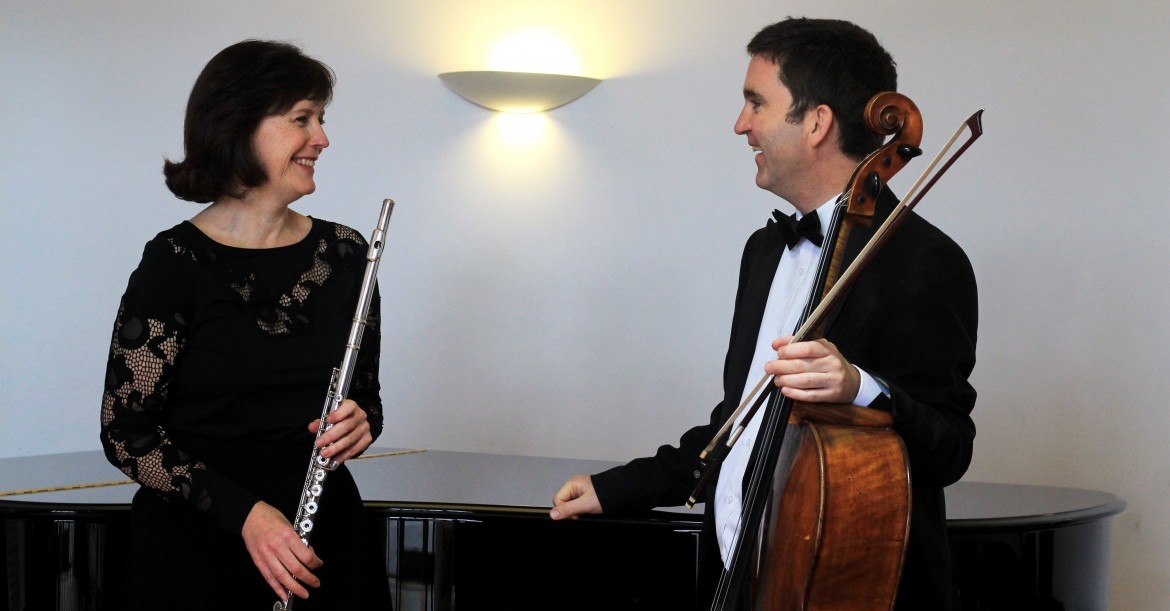 Location Surrey
Starting from £384.00
Flute & Cello Duo is the perfect combination for your wedding or function. Flute & Cello Duo are classy, elegant and sound amazing. The duo is easily squeezed into smaller spaces where it would be difficult to house a traditional string quartet. This is achieved without compromise. Expect great sound and atmosphere!
2 reviews
Song List
Flute & Cello Duo have lots of available music in their repertoire and they will do everything they can to accommodate your choice of music. The choice for your wedding ceremony music is a very personal one – below are only a few suggestions.
Suggestions for the bridal entry/signing of the register/bridal party exit:
Faure Pavane
Pachelbel Canon
Wagner Wedding March
Mendelssohn Wedding March
Schubert Ave Maria
Air On The G String – J.S. Bach
Trumpet Voluntary
Sleepers Awake - J.S. Bach
Sheep May Safely Graze – J.S. Bach
and many more...
Examples of general repertoire for cocktails/wedding breakfasts/dinners/parties:
Fly Me To The Moon
Blue Moon
The Entertainer
Habanera from Carmen
Danny Boy
Irish Washer Woman
La Cabeza (Tango from Scent of a woman)
Water Music by Handel
The Four Seasons – Vivaldi
Schon Rosmarin – Kreisler
Largo – Handel
Humoreske – Dvorak
Oblivion – Piazolla
Greensleeves
Fascination
Cabaret
and many more...