The West Yorkshire Harpist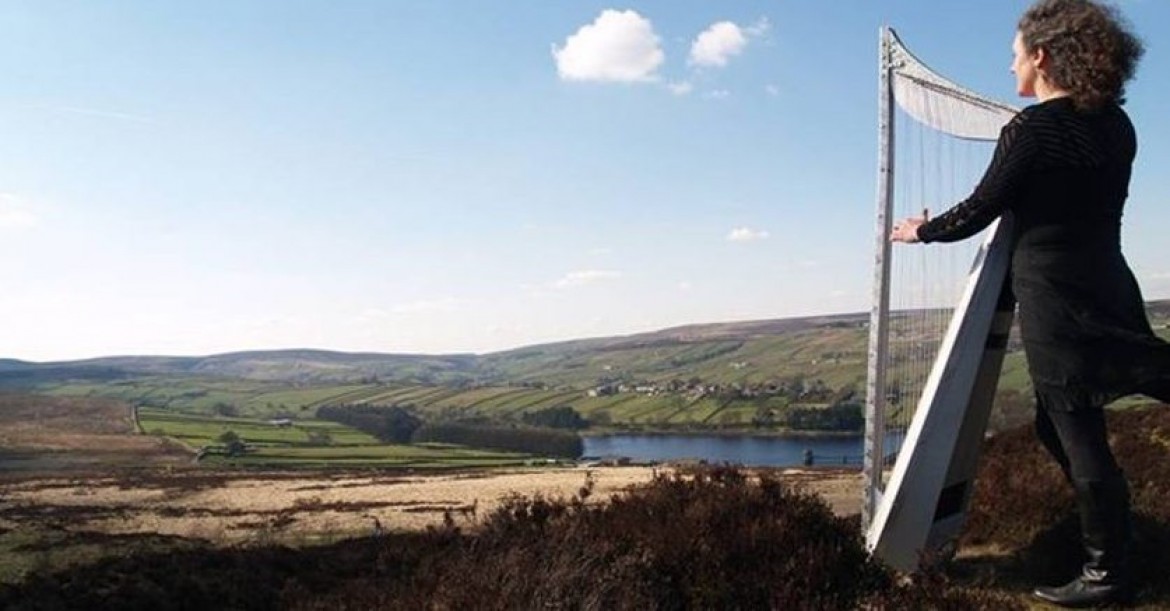 Location West Yorkshire
Starting from POA

The West Yorkshire Harpist
Number of Reviews and Counting... 5!
Designing and making her own exquisite harps, and with "rings on her fingers and bells on her toes" The West Yorkshire Harpist's music has a mesmeric, individual sound.
Using classical, folk and Latin jazz influences, The West Yorkshire Harpist arranges and composes music that holds her audiences spellbound with fascinating, historical anecdotes, which span cultures from the dawn of civilization right up to her present day Dales roots.
Bridal March
Wedding March
Pachelbel's Canon
Intermezzo
Ave Maria
Arrival of the Queen of Sheba
Air from Water Music
Largo from Serse
Morning from Peer Gynt
Pavane
Panis Angelicus
Trumpet Voluntary
Trumpet Air
Maid Marian
Morfarenhines
Eine Kleine Naght Musiq
Harp Concerto
Sheep May Safely Graze
The Signet Tchaikovsky - Main Ballet Themes
Clair de Lune
Classical
The West Yorkshire Harpist's repertoire includes well known favourites by Mozart, Saint Saens, Schubert, Vivaldi, Corelli & Beethoven amongst others.
Shows

Lloyd Webber and well known show favourites.
Popular
Theme tunes such as the Titanic and well known melodies from the 50's to date plus some light jazz.
Popular music from 60's to modern day favourites such Abba to Adele
Ed Sheeran etc
Folk
Welsh, Scottish and Irish tunes.
Plus Many More...
Christopher Fawcett

, Wedding, North Yorkshire
Fantastically knowledgeable of her art. Performed beautifully for our wedding.
---
Rachel Monteith

, Corporate, Nottinghamshire
Can I just say The West Yorkshire Harpist and the Harp were stunning and the music she played on the evening was extremely fitting. Lots of people commented on the entertainment and the fact that it was such an unusual act to choose and because of this it made it all the more perfect. My thanks to you for your help in the booking and my sincere thanks to The West Yorkshire Harpist for her wonderful music, without a doubt I will be using her again. Kind regards and I will no doubt speak to you when my next event is coming up.
---
Richard and Gill Bourne

, Wedding, East Yorkshire
I would like to say a huge thank you to both you and Warble Entertainment. Our wedding day was just fantastic and made even better by having The West Yorkshire Harpist play her harp. The booking process was made so easy which is what is needed when there are so many other things to plan for the 'big day' and you were very prompt to reply to my queries. Could you please pass on the message to The West Yorkshire Harpist. You really did make our day very special and you played our unusual requests for the ceremony brilliantly. All our guests commented how wonderful it was to have you play at our wedding and the reception. By having you play for us the occasion was made even more romantic and I know many of our guests were affected by the atmosphere you created with your beautiful music. There wasn't a dry face in the room! We feel very privileged to have had you play for us on our special day. Not only will Richard and I have treasured memories but so will our guests. Thank you again and we will certainly recommend you to others.
---
Dave Botham - Weeton Barracks

, Wedding, Lancashire
Just to let you know The West Yorkshire Harpist was brilliant. She went down a treat and everyone enjoyed it.
---
Krystle Dunn

, Wedding, North Yorkshire
Absolutely fantastic performance, went down a treat with all the guests also. Helped to create the ambiance that we wanted and we would like to say a big thank you!
---
Manchester Football club
Liverpool Football Club
Bradford Council
Preston Council
Pendle Borough Council
Hyndburn and District Council
Bradford University
Lancaster University
Square Chapel
National Trust
The West Yorkshire Harpist performs popular, Latin and Celtic 'rock,' combined with favourites from classical, opera, folk and shows.
There is also now a big demand for The West Yorkshire Harpist's own compositions, which may be heard on the Discovery Channel, Talking books for the Blind, and poetry compact discs.
The harpist has a collection of over 30 different harps of all different sizes from small to large.
Small harps are ideal for playing on Castle staircases etc and other inacessible areas.
Harpist is willing to learn a couples special tune if she does not already know it and will play it on the special day as required.
WEDDINGS
Playing guests into Venue
Entrance of the Bride
Signing of the Register
Exit of Bride and Groom
Drinks Reception (Can play Outside, weather permitting)
Background for Wedding Breakfast
CONCERTS
2 x 45 Minutes
1 x 60 Minutes
Please Note: The fees indicated below are approximate and based on a central location for each county. They are intended to provide a rough guide only and exact quotes can only be given once the date and exact location of your event have been provided.