It's the biggest day of your life, the day you have dreamt about ever since you can remember and after the nuptials it's time to throw a wedding party you and your guests will never, ever forget. But where do you start? Now you are engaged, the ring has been bought and is firmly wedged on your third finger of your left hand. The date is booked and importantly highlighted in red on your calendar and you have notified everyone to save the date, it's time to turn your thoughts to planning the party.
The Venue
First things first – the all-important wedding venue. Are you planning to get married at your venue or do you want to travel to another place? Whatever you choose you need to take into account various factors:
1. Time of year – you need a venue with ample car parking and a short walk if it is midwinter as weather conditions can hamper you and your guests.
2. Size of venue – don't choose a hall that is so big your wedding looks empty, equally a hall that is too small for numerous guests will be uncomfortable so go for somewhere with ample space for music and socialising as well as able to seat your guests comfortably.
3. Weather – if it is a summer wedding and you plan to be outside, have a contingency plan in place if it pours with rain, the British weather is so unpredictable… we don't need to tell you that.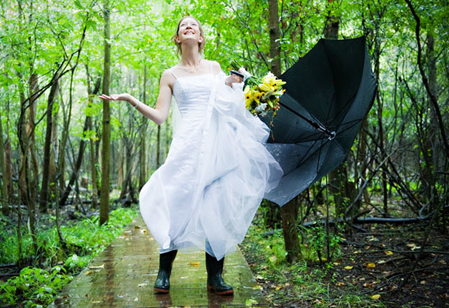 Whittle down your venue to three potential places and visit them when there is a wedding happening. This will give you a great insight as to how the venue will work for you. Take a good look at the number of people, listen to the acoustics, look at the band set-up and check there is enough space to dance. Also take into account the décor, flower arrangements and how they look in the room, the serving of food (especially if you are having in-house caterers) – is it sleek? Are the waiters and waitresses discreet? Does the food all come out at the same time? Look at the entrance and imagine walking through those doors, how easy is it to get to the function suite? Think about where you will have your wedding pictures – do you like the room allocated or the gardens outside? Are there gardens outside? You don't want a motorway backdrop! Check out the facilities too, is there a room for the bridal party to freshen up in? Is there somewhere to store gifts and other items away safely? Ask yourselves all of these questions and you should be able to come up with the right venue for your party.
The Entertainment
Once you have chosen your party venue and you understand the size of your hall it is time to turn your head to the wedding entertainment for the day and night.
Entertainment is personal BUT while you may like a particular style you should take into account your guests too. It is paramount that you choose something for everyone. After all, not everyone loves one genre of music so whereas you may love soul or rap, he may be a fan of punk but your friends may prefer Lady Gaga so cover all the spectrum and have something for the children and older guests too. This may mean you have a jazz or swing band for your wedding party which later on turns into a disco to dance the night away… then you can be comfortable that you will definitely be pleasing everyone.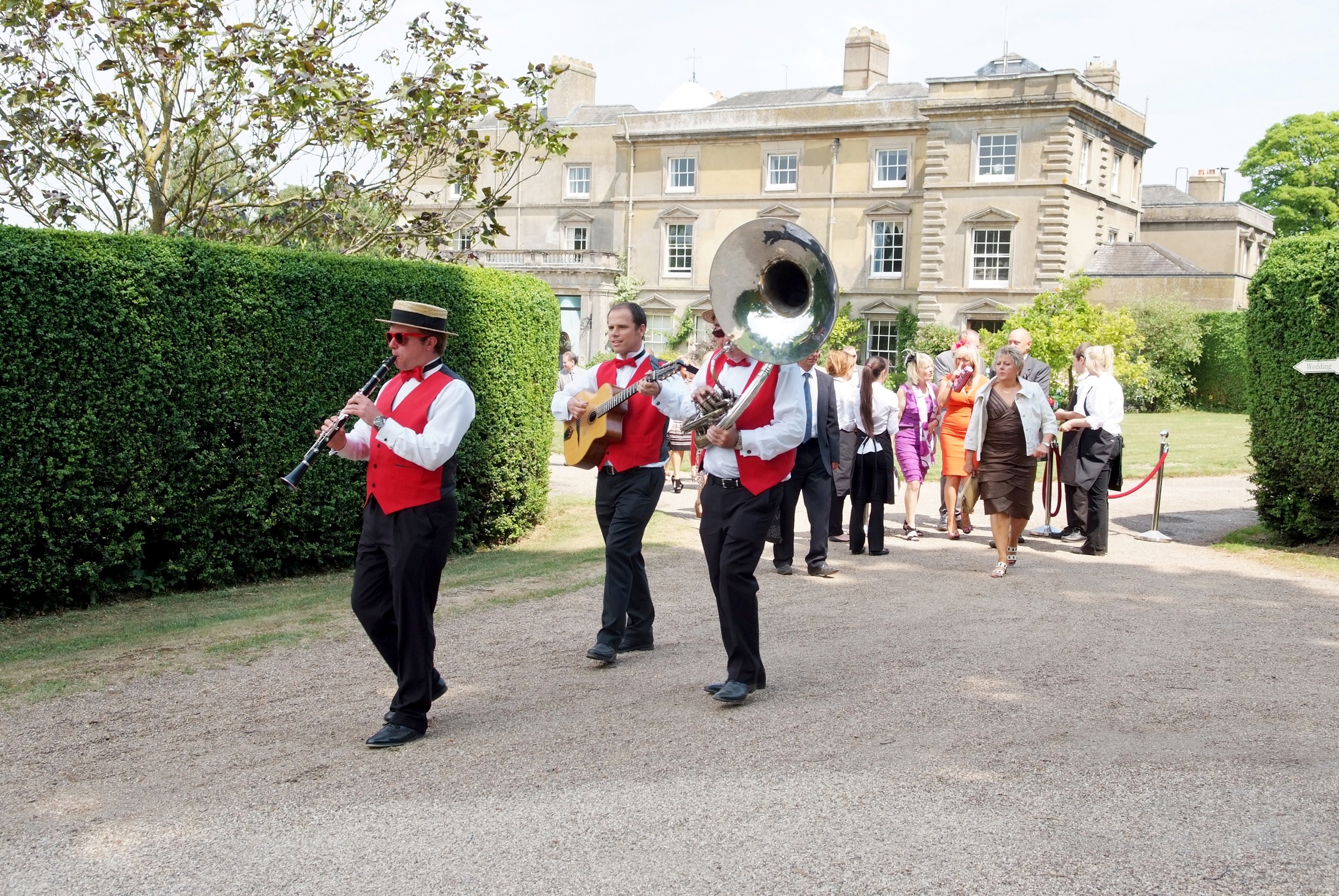 Of course, you don't need to have a traditional band at all, there are plenty of choices Warble Entertainment can offer you and every one of our bands are all incredible and come with glowing testimonials. Many of them have performed at large corporate events as well as weddings and some are regulars on TV too. We have definitely got a selection of bands to suit every taste; from Latin and Salsa Bands to Mariachi Musicians, Steel Drums, Vintage Singers and Bands, Rock & Roll, Pop, Modern, Indie Bands, Reggae even James Bond Theme Bands and we can provide sensational tribute acts – so good you won't know the difference! Choose from Bon Jovi, Abba, Madonna, UB40, Rat Pack to name a few. We can even provide medieval performers – in fact, if you want it, we can find it.
When choosing the main entertainment for your wedding do take time to find out as much about them as possible – A reputable band or DJ should have a full profile with pictures, audio samples, lots of genuine and recent testimonials and ideally a video. Your party will be largely dependent on how good your band or DJ is (as well as your friends and family all getting involved!) so make sure you are absolutely thrilled with who you have chosen. Also spend time discussing with their agent (someone like us at Warble) what you want, music you want to include, special songs – even members of the family you want to make reference to. It is your party, so don't be shy!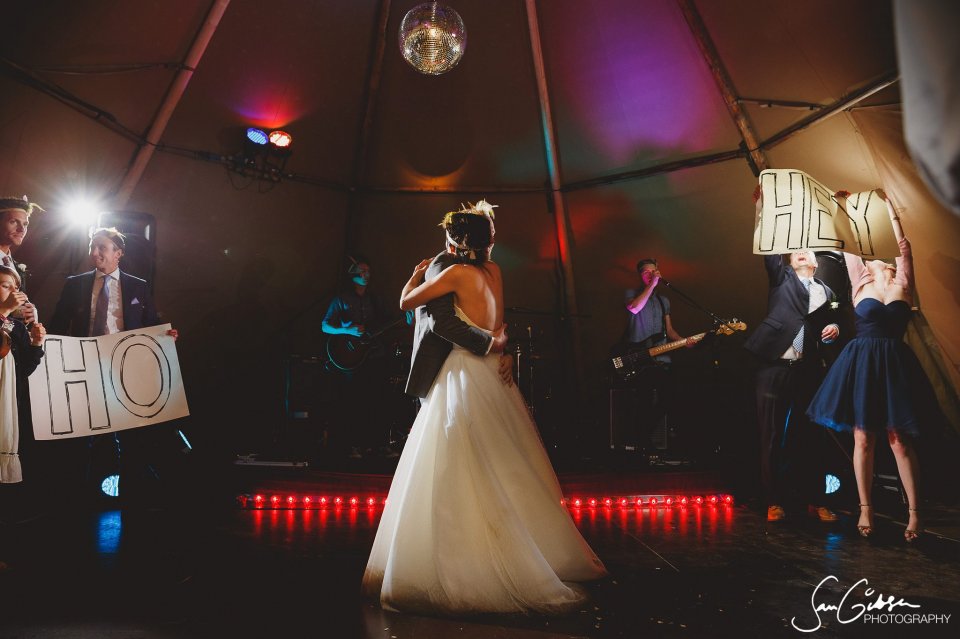 It's not just about the entertainment either, timing is very important. This is one of the reasons why at larger weddings it is customary to have a toastmaster (Warble can do this for you too), as it is their responsibility to make sure everything runs to plan. So that means when it is time to go into dinner – the toastmaster will make the announcement, he (or she) will silence everyone for the wedding toasts, the speeches, declare the dancing has started and get everyone onto the dance floor, let everyone know about the cutting of the cake and of course, the all-important first dance.
The Décor
Now you have chosen your venue, agreed a toastmaster, thought about having a band that is all-encompassing and maybe a funky disco for later on you should think about the mood or décor of your room. Getting your room looking party ready will add to the atmosphere of the party. If you have a wedding theme, such as a favourite colour or a flower do incorporate this into the table arrangements. Flowers can be simple or dramatic, tall vases or short pretty jars. There are so many different looks and it doesn't matter if you have a traditional wedding, modern wedding or bohemian style – say it with flowers or something decorative on the tables. Dress them up with confetti, glitter, sparkle or petals, tea lights, large, imposing candelabra or sweet fairy lights but whatever you do, don't leave them plain.
Take into account the table linen too. Do you want plain crisp white? Or is your colour theme a rich fuchsia or a deep purple for example – perhaps silver or gold runners with matching napkins? All of this need to be taken into account and you can even co-ordinate your chairs to match with covers such as ribbons, bows or keep it very simple and hire plain silver chairs. It's all in the detail!
Extra Touch…
Even though you have chosen your band or disco, you may want to consider other methods of entertainment to enhance your party. Just adding a couple of extra little touches can bring so much to your event. From hiring a lookalike to blend in with your guests such as Prince Charles or David Brent can be so much fun. Warble's lookalikes are so good you will be hard pushed to distinguish them from the real thing! If someone special at your wedding has a particular favourite then why not treat them to their lookalike celebrity – we have Marilyn Monroe, Del Boy (always a firm favourite) and John Cleese too not to mention David Beckham for the ladies.
Other popular choices for extra party entertainment includes magicians, fire performers (make sure you have the space) circus performers and vintage entertainment such as Charleston dancers, singing waiters and waitresses and at Warble we can even supply human trees! The trees come to life during your party – ideal in a marquee or outdoor setting. There are literally hundreds of different types of entertainers to choose from, with something for everyone from the children to the grandparents and plenty in between.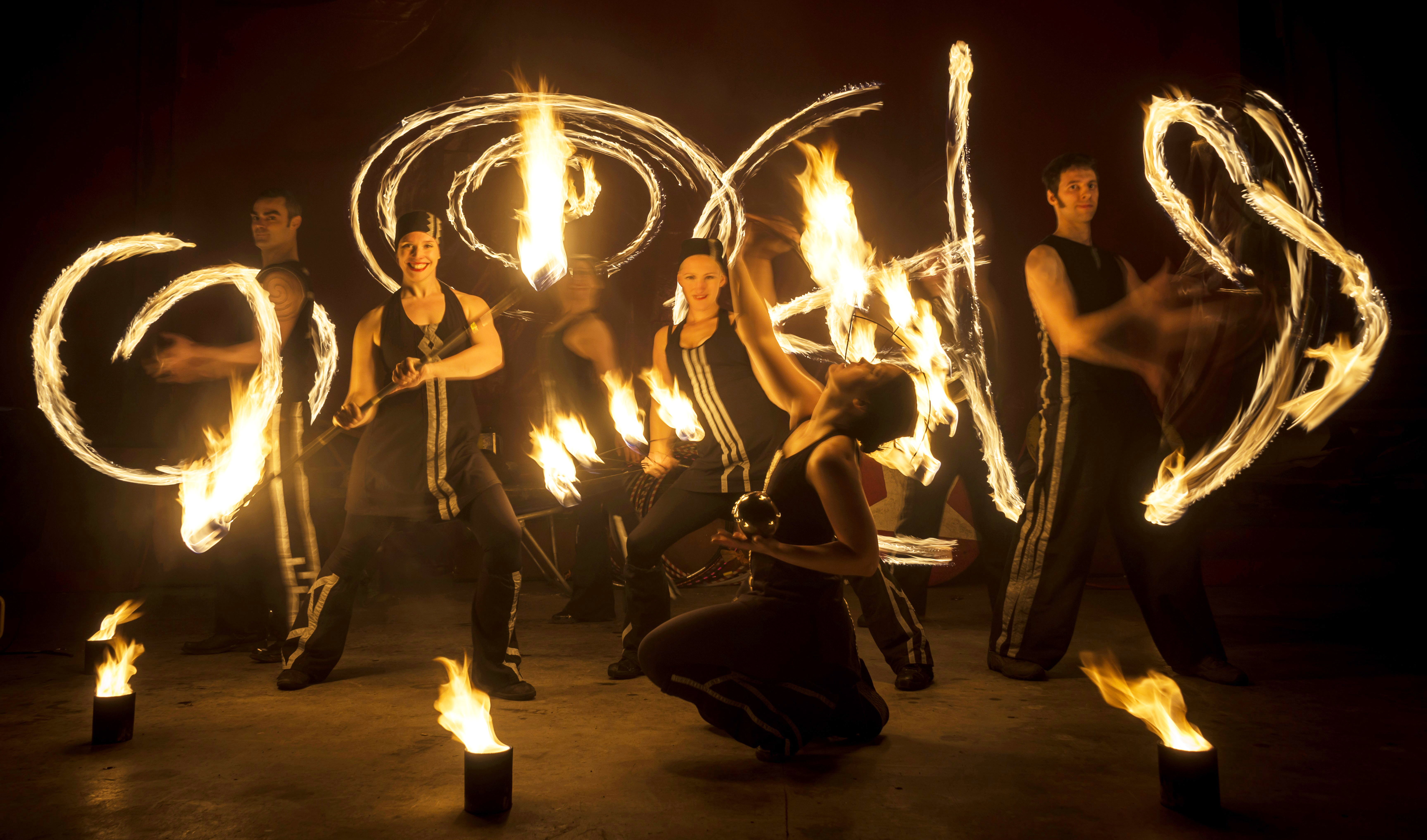 For additional information on how to plan your wedding party, you can discuss all your requirements with one of our Entertainment Team on 0845 643 9384 – we'll make sure everyone is still partying right up to the last moment.
Published by Warble Entertainment