Warble Entertainment's
Darren The Guitarist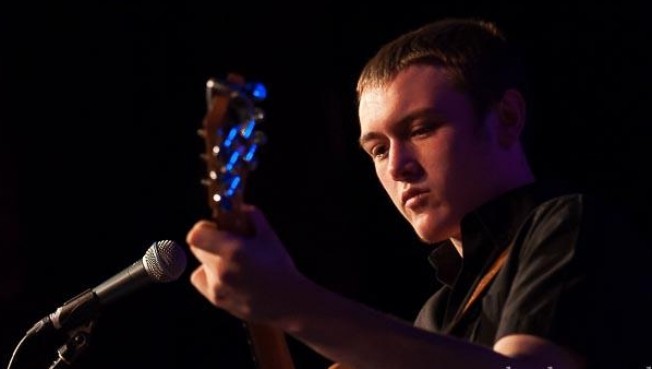 Location Somerset
Starting from £240.00
Darren is from the South West of England who is regarded as one of the top young guitarists in the country. He has been astounding audiences up and down the country with his ability to take the acoustic guitar to its limits and beyond with his instrumental style of playing.
His breathtaking guitar playing has been a huge hit at Festivals, Weddings and Corporate Events up and down the UK.
3 reviews
Song List
Current repertoire includes:
THE FINGERLAKES
WINDY & WARM
BILLY JEAN
STRUTTIN
PAPA GEORGE
I'LL SEE YOU IN MY DREAMS
EL VAQUERO
THE MANS HANDS
CANNONBALL RAG
HAPPY HOUR
ENDLESS ROAD
LEWIS & CLARK
DON'T THINK TWICE
LIVE @ FIVE
BLUE SMOKE
COUNTRYWIDE
BABYS COMING HOME
THE FINGERWALK
JERRYS BREAKDOWN
ECHOES
CLASSICAL GAS
CLASSICAL GAS ORIGINAL
GUITAR BOOGIE
CZARDAS
AFRICA
AIN'T NOBODY
LA PISTOLA
LIVIN' ON A PRAYER
SUPERSTITION
16 YEARS YOUNG
COUNTRYWIDE
AMAZING GRACE
WALTZING MATILDA
MR. SANDMAN
THE PILGRIM
SPANISH DREAMS
THE WESTON SHUFFLE
ALL OF ME
THE BEATLES MEDLEY
LOCOMOTIVATION
MY GYPSY HEART
ANGELINA
STAY CLOSE TO ME
MORNING AIRE
LIVE @ FIVE
HOUSE OF THE RISING SUN
DRIFTING
THE CLAW
GREENTHUMB
TEARS FOR JERUSALEM
THE MYSTERY
HAPPY AGAIN
JIFFY JAM
CHET MEDLEY
Vocal covers by the following artists.
INCUBUS
DAVID GRAY
ED SHEERAN
JERRY REED
PASSENGER
ERIC CLAPTON
TRACY CHAPMAN
ADELE