Warble Entertainment's
The Dorset String Quartet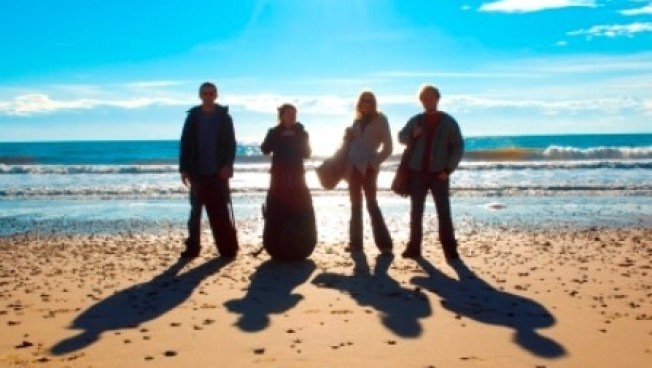 Location Dorset
Starting from POA
The Dorset String Quartet is a vibrant and young professional ensemble based in the Bournemouth and Poole area of Dorset.
The quartet is also available for concerts, weddings and other private events and for smaller venues or budgets, The Dorset String Quartet can also provide a Duo or even a Solo Violinist option.
As individuals, The Dorset String Quartet have attended the Guildhall School of Music and Trinity College of Music in London, and have played with orchestras such as the Bournemouth Symphony Orchestra, Brandenburg Sinfonia, The English National Baroque Orchestra, and the Auckland Chamber Orchestra, New Zealand.
*The South Coast's first choice of String Quartet*
2 reviews
Listen




Song List
Bach Gavotte, Bouree, Jesu Joy, Air On A G String, Brandenburg Concerto No. 3 Bach/Gounodave Maria
Boccherini Minuet
Borodin Polovtsian Dances
Boyce Symphony No. 4
Clarke Trumpet Voluntary
Corelli Christmas Concerto
Debussy Clair De Lune, Girl With The Flaxen Hair
Delibes Flower Duet From Lakme
Elgar Salut D'amour, Chanson De Matin, Chanson De Nuit, Nimrod (Enigma Variations)
Faure Dolly Suite, Pavane
Grieg Norwegian Dance
Handel Hornpipe From The Water Music, Air From The Water Music, Arrival Of The Queen Of Sheba, Where'er You Walk
Haydn Quartet Op 64 No 5, The Bird
Mascagni Intermezzo From Cavalleria Rusticana
Massenet Meditation From Thais
Mendelssohn Wedding March, Adagio From Organ Sonata No 2
Mozart Eine Kleine Nachtmusik,
Divertimenti, Elvira Madigan, Allelujah (Exultate Jubilate) Pachelbel Canon & Gigue
Purcell Two Rondeaux, Trumpet Tune
Ravel Bolero, Pavane
Schumann Thou Ring On My Finger
Strauss Pizzicato Polka
Tchaikovsky Waltz From Serenade To Strings
Vivaldi The Four Seasons, A Minor Double Violin Concerto
Wagner Bridal Chorus From Lohengrin
Anderson Blue Tango
Bacharach Raindrops Keep Fallin' Beatles World Without Love, Good Day Sunshine, Hey Jude, Yesterday, Get Back
Bernstein New York, New York
Brown Singin' In The Rain
Denza Funiculi Funicula
Di Capua O Sole Mio
Traditional Irish Sherry Dance, Greensleeves, Cock Linnet
Wilson Theme From Fawlty Towers
Withers Lovely Day
Young When I Fall In Love
Donaldson Makin' Whoopee
Ellington Satin Doll
Fletcher Folk Tune & Fiddle Dance
Gershwin A Foggy Day, Summertime, Embraceable You, Somebody Loves Me, The Man I Love, Green String Boogie
Jobin Girl From Ipanema
Joplin The Entertainer, Paragon Rag, Pineapple Rag, Ragtime Dance, Country Club, Maple Leaf Rag, Bethena
Kavas Harry Lime Theme
Kern Folks Who Live On The Hill
Lemare Moonlight And Roses
Mancini Moon River
Rodgers My Funny Valentine
Sinatra Fly Me To The Moon
Strayhorn Chelsea Bridge, Take The A Train
Suessdorf Moonlight In Vermont