West Midlands Face Painter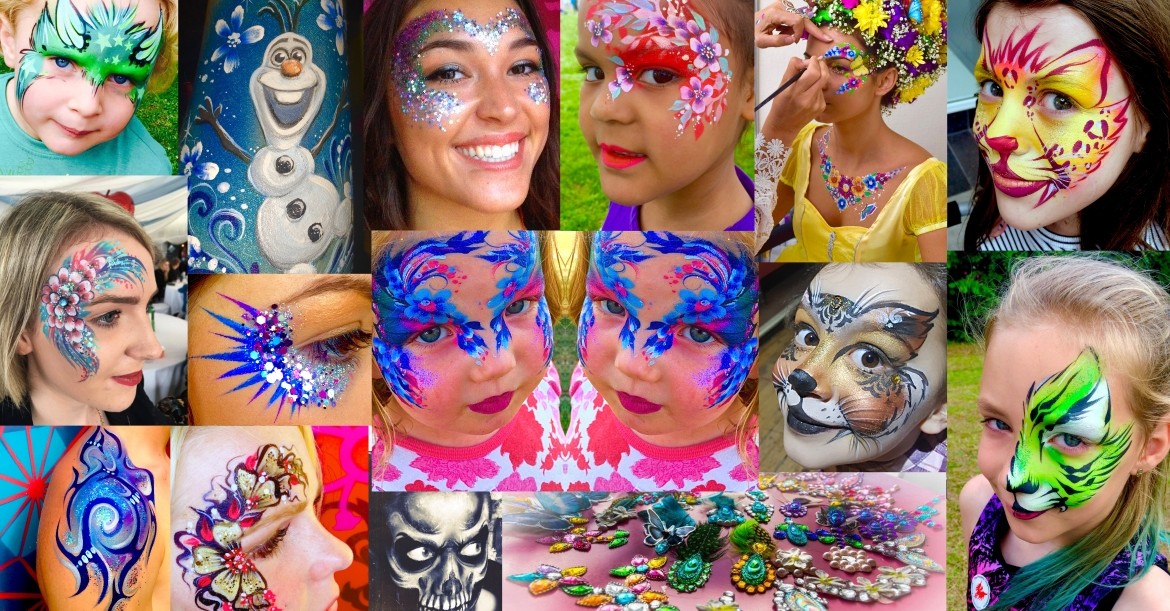 Location Warwickshire
Starting from £120.00

West Midlands Face Painter is an experienced face painter and body artist based in Birmingham. A trained artist (BA Hons) with a portfolio that covers a wide range of styles including creative, whimsical and illustrative styles and both transformative and accurate character make-up. West Midlands Face Painter also offers individual make-up for events such as Halloween, New Year's Eve parties, Hen do's, weddings, Masquerade balls and parties of all shapes and sizes.
West Midlands Face Painter
Number of Reviews and Counting... 2!
The West Midlands Face Painter covers theatre, TV, bespoke one-off designs for individuals, parties and events for both adults and children along with a wide range of busy events including festivals and store promotions... in short anything involving face painting, body art and physical transformation!
Services include
Face Painting
Body Painting
Glitter tattoo
Temporary tattoos
Pamper Parties
Themed Party
Mehndi style face and arm paint (using face and glitter paints)
Artistic / special effect make-up
(please note - there may be a small additional charge for tattoos, as materials are slightly more costly)
Paula Smith - The Book Depository Ltd

, Corporate, Gloucestershire
Very clever and talented lady, her work was very classy, artistic and the children loved the work she did, love the glittery bits! Highly recommend!
---
Katy Edwards

, Other, Birmingham
West Midlands Face Painter did designs for more than 25 people in just over 2 hours yet managed to give everyone a unique design that complemented what they were wearing. She was absolutely lovely too and so professional. We had an animal print theme and she produced simply stunning face designs that we all loved. They attracted many a compliment once we made it out!! Wouldn't hesitate to book her again - just waiting for another excuse! Thank you so much.
---
Britain's Got Talent
Snazaroo
DHL
The National Trust
Gatecrasher
Baby Loves Disco
Birmingham Opera Company
Local Council's
Cadbury's
Asda
Birmingham Botanical Gardens
Festivals including Creamfields, V Festival
Do you require any power?
For evening events, I require access to one plug socket for lighting.
How much space do you require?
Around 3m square for me, my table/chair, and anyone waiting.
How long does it take for you to set up?
Half an hour
Are you fully insured?
Yes, I have PLI insurance and also DBS checked.
What products do you use?
I use only top brand products which comply with EU and FDA safety regulations.
Minimum booking 2 hours
West Midlands Face Painter can tailor her performance to your event
Please Note: The fees indicated below are approximate and based on a central location for each county. They are intended to provide a rough guide only and exact quotes can only be given once the date and exact location of your event have been provided.
Foreign Locations
Europe
£120.00
Rest of the world
£120.00
West Midlands
Gloucestershire
£120.00
Herefordshire
£120.00
Shropshire
£120.00
Staffordshire
£120.00
Warwickshire
£120.00
Worcestershire
£120.00
Birmingham
£120.00
South East
London
£180.00