Status Quo - Quo-Incidence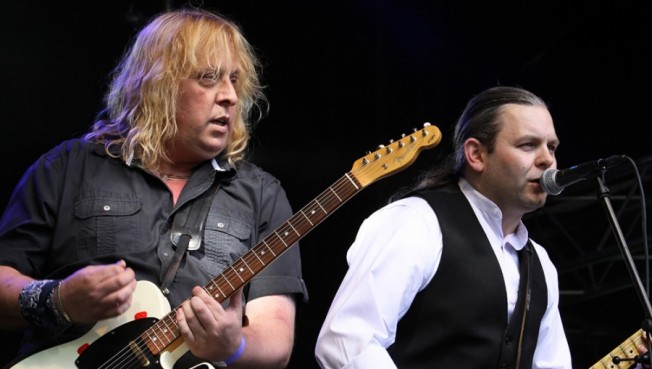 Location Somerset
Starting from POA
After more than 40 years in the business, STATUS QUO are still releasing hit singles and playing to sell out crowds all over the world.
QUO-Incidence performs a set of up to 2 hours, comprising all the hits and can accommodate any size venue.
They pay tribute to the legendry rockers capturing the distinct 'QUO' sound and if you are looking for the nearest thing to Status Quo, then you won't be disappointed!
Listen




Status Quo - Quo-Incidence
Number of Reviews and Counting... 3!
After more than 40 years in the business, STATUS QUO are still releasing hit singles and playing to sell out crowds all over the world.
QUO have had more hits in the UK than any other band, sold over 110 million records worldwide and have appeared on Top Of The Pops 106 times and show no signs of hanging up their trademark Telecaster guitars yet!
Quo-incidence are an authentic UK tribute to the legendary rockers and have gigged all over the Country, faithfully re-creating the distinct QUO sound, since their formation in 1999.
The band have played many venues and music Festivals over the years and in July 2011, appeared at the Spa Tribute Festival in Belgium and the Newt Beer Festival in Somerset, playing to a crowd of thousands each day.
The band play a set of up to 2 hours, including all the hits and more... PA & lighting is available on request.
Quo-incidence are fully PAT tested and hold Public Liability Insurance.
4 piece - Male Vocals, Guitar, Bass, Drums
Caroline
The Wanderer
Something 'Bout You Baby
Don't Waste My Time
4500 Times - Rain
Hold You Back
Mystery Song Medley
Softer Ride
Break The Rules
Paper Plane
Dirty Water
Down Down
Backwater
Creepin Up On You
Roll Over Lay Down
Whatever You Want
Rockin' All Over The World
Proposing Medley
Burning Bridges
Bye Bye Johnny
John Heale

, Birthday Party, Westcroft Cider, Somerset
Very friendly guys and put on two excellent sets.
---
Mark Jarman

, Wedding, Lemore Manor, Herefordshire, Herefordshire
The band were fantastic, friendly and approachable. If we are honest, they sounded even better than we had expected. Would definitely book again for an event. If you are looking for a Quo tribute band... then look no further, you have found the best! Thank you again.
---
Neil B

, Festival, Somerset
Saw you guys at the Newt beer fest. I was the one at the front who knew all the lyrics!! Fantastic performance guys & I loved it. I'm a great fan of the early stuff especially 'Railroad' & 'Softer Ride'. 'Roll Over' was excellent. I'll watch your website & catch u again very soon!
---
The Spa Tribute Festival, Belgium
Newt Beer Festival, Somerset
Keswick Beer Festival
Chalgrove Live Music Festival
The Roadhouse, Birmingham
Gosforth Park Race Course, Newcastle
The Vikingship Stadium, Hamar, Norway
Please Note: The fees indicated below are approximate and based on a central location for each county. They are intended to provide a rough guide only and exact quotes can only be given once the date and exact location of your event have been provided.