Have you ever wondered how much it costs to hire your favourite band for a function or wedding? If you are thinking about booking one of the most high-profile bands and artists in the world, you might want to take a look at this to see just how much it will dent your wallet…
All figures are approximate.
10) Nickelback
Cost To Hire: $500,000
Nickelback is, believe it or not, one of the cheapest bands on this list that you can hire, and it will still set you back half a million pounds.
They are one of the most commercially successful Canadian bands, and when you consider the fact that they have sold 50 million records worldwide, it is no surprise that it will cost you a fair amount to get them performing at your event. They were the second best-selling foreign act in US, for the 2000's, following only the huge legends The Beatles.
During their time, they have earned two American Music Awards, seven Billboard Music Awards, twelve Juno Awards, and six Grammy nominations.
If you do have a spare half a million dollars lying around, you can expect to hear all of their greatest hits, such as 'How You Remind Me', 'Rockstar' and 'Figured You Out', just to name a few.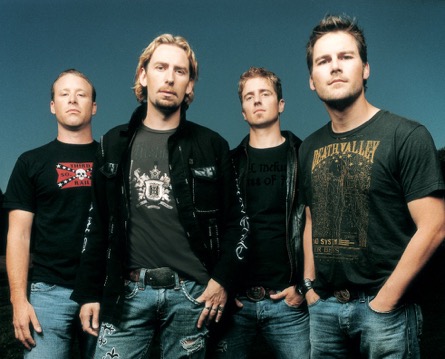 Image Credit: http://allthe2048.com/community-games/nickelback.html
9) The Killers
Cost To Hire: $500,000
When you have been invited to perform for no less than president Barrack Obama, it is no wonder that you would charge half a million dollars per performance. The rock band, who consists of four members have a number of chart-topping albums, and have sold over 22 million copies worldwide combined.
They have previously been considered as one of the most influential rock bands of the 21st Century, and hail as the most successful rock band to come from Nevada, ever. They reached international stardom thanks to their live shows that took place in over fifty countries and on six continents.
Although they are more commonly seen headlining prestigious venues such as Madison Square Garden and Wembley Stadium, they can be hired out for private parties, where you and your friends can sing along to major hits such as 'Somebody Told Me', 'Mr. Brightside' and 'Human', as long as you are prepared for it to cost you a small fortune!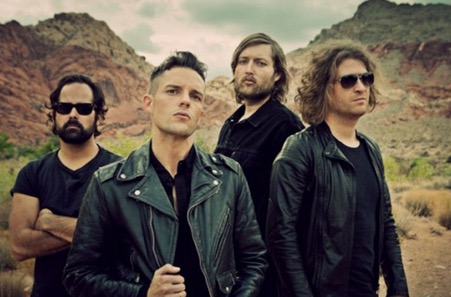 Image Credit: https://consequenceofsound.net/2016/10/the-killers-share-unreleased-sams-town-era-demo-peace-of-mind-listen/
8) Pink
Cost To Hire: $600,000
Pink is one of the most famous artists in the world, starting out in the late 90's. it is no wonder that hiring her comes with a very hefty price tag of over half a million dollars. She is incredibly talented, and what makes her stand out from a lot of artists is that her songs do not have the stereotypical content that a lot of female artists have. Instead, she hints at a rebellious streak, not to mention an abundance of self-confidence, teaching many young girls valuable life lessons.
Her strong and distinctive vocals have led her to sell over 47 million albums worldwide, which includes over 16 million in the US alone. She has won numerous awards during her years as well, including a Grammy, a Brit, a Daytime Emmy Award, and no less than 6 MTV Video Music Awards. On top of that, in 2009, Billboard names Pink as the Pop Songs Artist of the Decade, and Woman of the Year in 2013.
She rarely gets it wrong, so hiring her privately for one of your events is obviously going to cost you a fair bit. To be honest, it is quite surprising it is not more. Somehow, $600,000 seems like an incredibly good deal!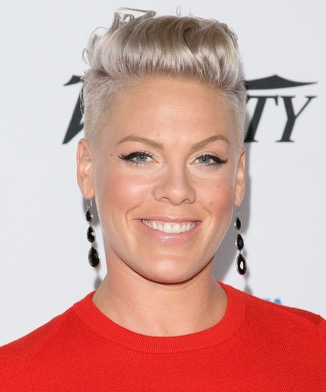 Image Credit: http://www.instyle.com/news/pink-new-music-video-just-like-fire
7) Mumford And Sons
Cost To Hire: $750,000
British band Mumford And Sons were originally formed in 2007, although their popularity really peaked in 2010. Since then, their popularity has just grown and grown, and hiring them for a private event will cost you in excess of $750,000. They are popular in both their native country, but have had albums perform well in America as well, and their first album p=featured in the Billboard 200.
Throughout their career, the band have won a number of different awards, including a Brit award for the Best British Album in 2011, six Grammy nominations, plus one Grammy win for Album of The Year. In 2013, they headlined at Glastonbury Festival, so hiring the band for a one-off performance would be incredibly special indeed.
You could expect to hear popular hits such as 'Little Lion Man', 'I Will Wait' and 'Where are You Now' just to name a few. But, just make sure that you are ready to part with three quarters of a million dollars to hear them.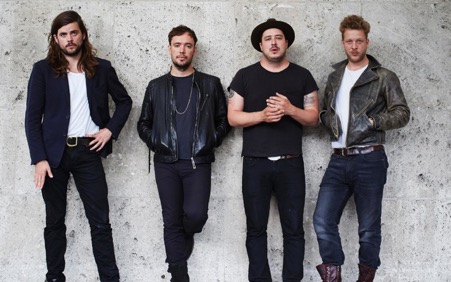 Image Credit: http://www.telegraph.co.uk/music/artists/mumford-and-sons-interview/
6) No Doubt
Cost To Hire: $750,000
If you want an up close, and personal performance with the band that no other than Gwen Stefani frontlines, you can expect to part with upwards of $750,000. When you consider that they have been performing since 1986, it is no surprise that it will cost you a lot of money to hire.
In the thirty years that the band has been formed, it has seen the line-up change on a number of different occasions, but since the mid 1990's, the six band members have remained the same. Although the American rock band has had to deal with some controversies and scandals along the way, they have remained positive and successful, and have not only won a number of awards, but have released hit albums all across the world, as well as a number of different television appearances, where they have been performing as themselves.
So if you want to hear hits like, 'Don't Speak', 'Ex-Girlfriend', 'Just A Girl' and 'It's My Life' at your event or party, get in touch with their booking agents, but just don't be surprised when they ask you to pay upwards of $750,000.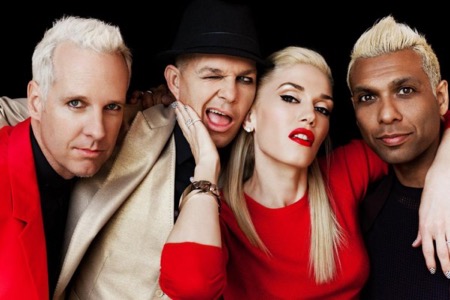 Image Credit: https://www.punknews.org/bands/nodoubt
5) Taylor Swift
Cost To Hire: $1million
Booking Taylor Swift for a young girl's birthday party will no doubt make the happiest girl on the planet, but consider the fact that it will cost you no less than $1million! Taylor Swift shot into fame in 2006 at just 16 years old, and the public have seen her grow from a teenager into a woman. Although originally known for her country music, she took a turn into pop, and from here developed a following of predominately pre-teen and teenage girls have just grown ever since.
She is arguably one of the most famous and successful artists in the world and is reportedly worth $250million. It is easy to see why if she charges $1million pounds per performance! She has both written and recorded numerous albums which have flown off the shelves in numerous countries worldwide.
If you have a spare million dollars lying around and would like to book the unlucky in love star Taylor Swift to come and perform at your event, you can expect to hear a selection of her best hits, including 'Shake it Off', 'Love Story', 'I Knew You Were Trouble' and 'We Are Never Ever Getting Back Together' just to name a few.

Image credit: http://www.playbuzz.com/swiftiesparksfly10/which-taylor-swift-album-are-you
4) Elton John
Cost To Hire: $3.4million
It is no surprise that singing royalty Elton John has a hefty price tag should you wish to hire him for a private event. Elton John has performed in front of so many high-profile audiences; including Her Majesty The Queen.
In 1998, he was knighted in recognition of his 'services to music' and regularly involves himself in charity work, particularly those that benefit and support the LGBT community. On top of his music and charity work, he also regularly writes for The Guardian newspaper as a columnist.
It is really no wonder that it would cost you millions to hire him though, given that he is not only one of the most successful performers in the world, but also that his time is incredibly precious. Surprisingly though, he only ranks fourth on this list, meaning there are other performers who charge more than this per performance.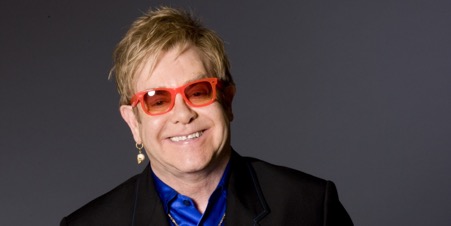 Image Credit: http://www.mtishows.com/people/elton-john
3) Madonna
Cost To Hire: $5million
Unsurprisingly, Madonna features highly on this list, and a performance by her will see you paying a bill of upwards of $5million. Madonna is rarely available for private events, such as weddings and birthday parties, unless you can afford a mere fortune, but can be hired for top corporate events.
She is quite possibly the biggest pop legend, who not only signs, but dances, writes her own songs, acts, directs films, writes films and screenplays and owns many of her own businesses. It is safe to say she is incredibly successful, and you would probably not expect a smaller price tag.
She has won too many awards to mention, and is often praised for her kind personality and charity work that she has been known to do. One thing is for certain. Madonna will definitely put on a show for you, if you can afford her, and you definitely will not be disappointed!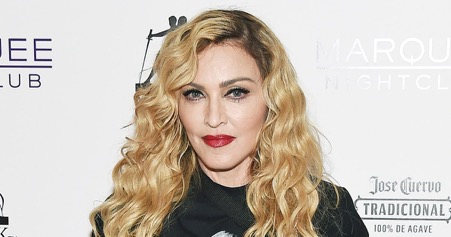 Image Credit: http://www.usmagazine.com/celebrity-news/news/madonna-doing-all-she-can-to-get-son-rocco-15-home-amid-custody-battle-w160710
2) Rihanna
Cost To Hire: $8million
Rihanna features second on our list, and is one of the most expensive acts to hire. Hiring Rihanna to come and perform at your private event will cost anything from $8million dollars upwards. She certainly does not come cheap.
She first burst onto the scene in the summer of 2005 with catchy hit single 'Pon de Replay' and the Barbadian artist has been steadily releasing hits since. Although she has stayed in the limelight for mostly the right reasons, she has hit the headlines before in the past for negative reasons, with most notably being her relationship with abusive ex Chris Brown. She has a strong following behind her though and it is really no surprise that performances by her do not come cheap!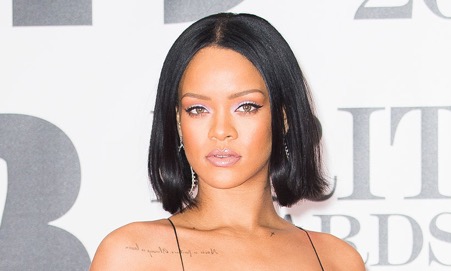 Image Credit: http://www.hellomagazine.com/tags/rihanna/
1) Rolling Stones
Cost To Hire: $8.1million
Finally, the top spot has to go The Rolling Stones who charge an astonishing fee of $8.1million. The British Rock band have been on the scene for many decades. They are undeniably one of the most influential bands of all time.
They have sold over 250 million albums worldwide, have been included in the Rock and Roll Hall of Fame in 2004, not to mention coming fourth in the greatest singers of all time according to the Rolling Stone magazine.
There is no denying that the Rolling Stones would be absolutely amazing and perfect for any private event, but with a price tag that most would never be able to afford, it is probably time to start booking tribute acts!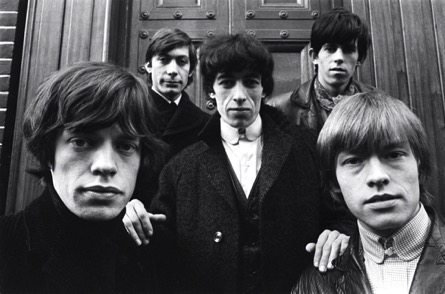 Image Credit: http://www.billboard.com/artist/419005/rolling-stones
References and Further Reading: