Nick and Becky booked Gentlemen of the Road as their evening wedding band for their marquee wedding at their home in Kent and have kindly shared their highlights along with great planning tips and advice for other couples.
What was your best single moment of the whole day?
We both agreed walking out of the church as Mr & Mrs Collins. Seeing all our guests greeting us with smiling faces and being showered in confetti. It was a fantastic feeling to be married – we were both beaming ear to ear!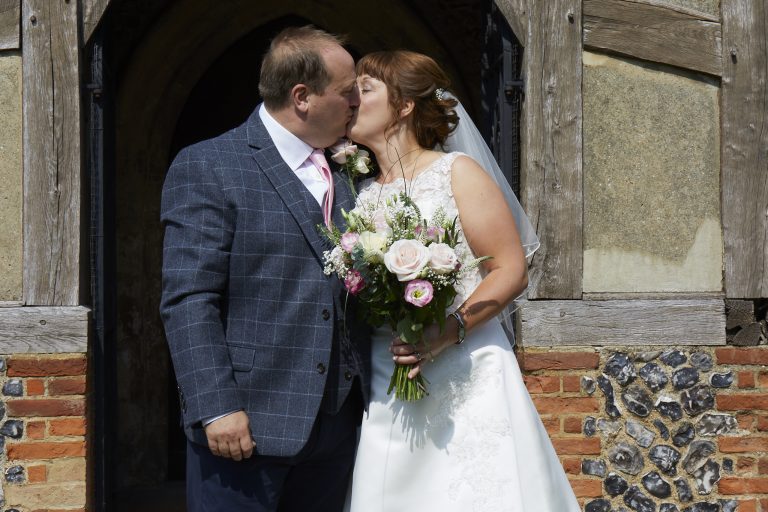 Why did you pick your venue?
We knew we wanted a country, rustic styled wedding but couldn't quite find the right venue that could cater for our numbers as well as deliver the feel we were looking for. So, we thought what would be better than hosting a marquee event that we could design ourselves and we are very lucky to live on a farm so have plenty of space and a lovely garden to accommodate.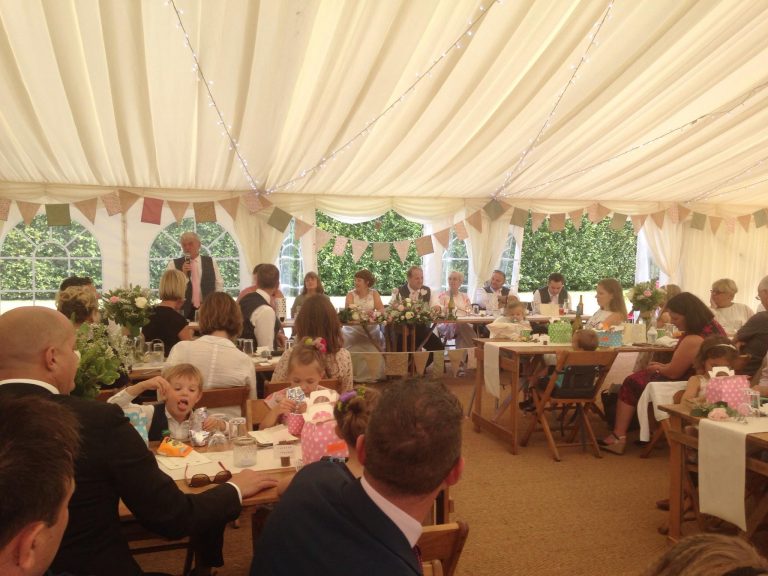 Did you have a specific style or theme for your big day?
Country Style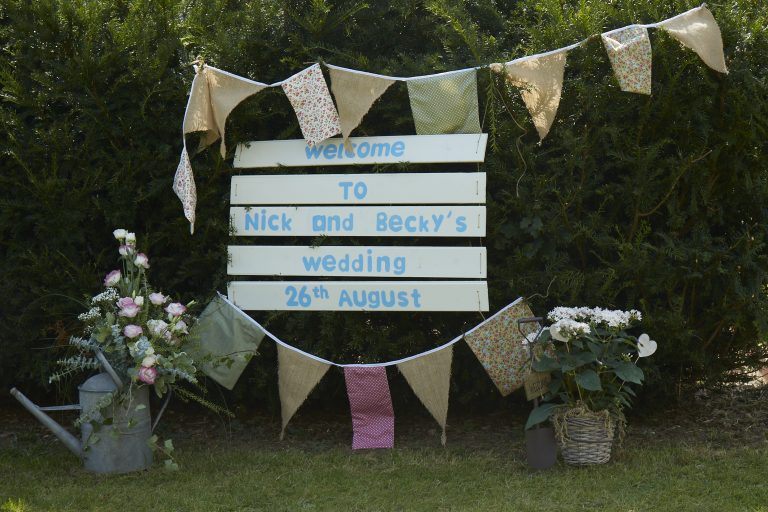 How did you hear about the act?
We knew the sort of band we were looking for and after an afternoon Googling folk and rock bands we stumbled across Warble's website. A short search later we found Gentlemen of the Road and were drawn to their style and look. They were pretty much the first band that made our shortlist and even though we did continue to look we kept coming back to them as they felt right for the type of music we wanted….it was the right choice!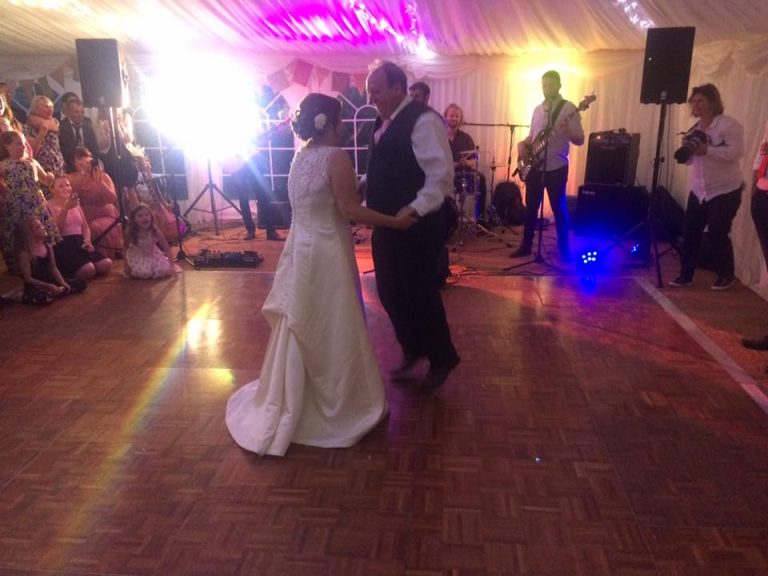 What did they bring to your day?
They were amazing and excelled in delivering an absolutely fantastic atmosphere from start to finish – we couldn't have hoped for anything better. We didn't leave the dance floor (neither did most of the guests). So many of our guests have commented as to how good the band were and that they really put the cherry on the party cake.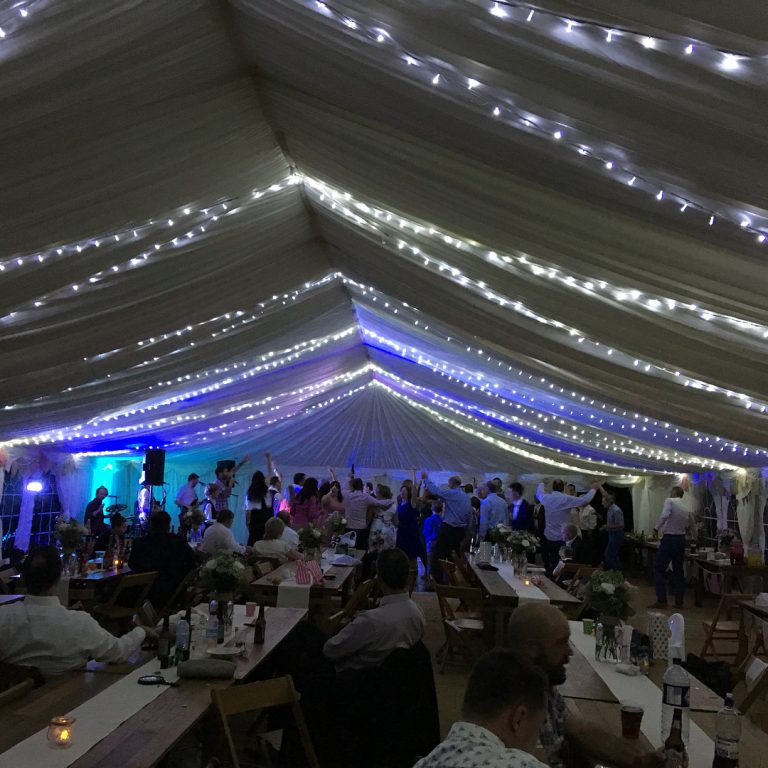 Did you have a first dance song and what was it?
Yup! I (Nick) secretly requested that the band learnt a new song – An Arctic Monkey's cover version of Baby I'm Yours – they were very obliging and said this would be no problem. The band and I then cooked up a little bit of fun to pretend to play a different song as our first dance. They began with Nikki Minaj's 'Oh my gosh…look at her butt'…. Becky's reaction was superb, but the band quickly started the correct song!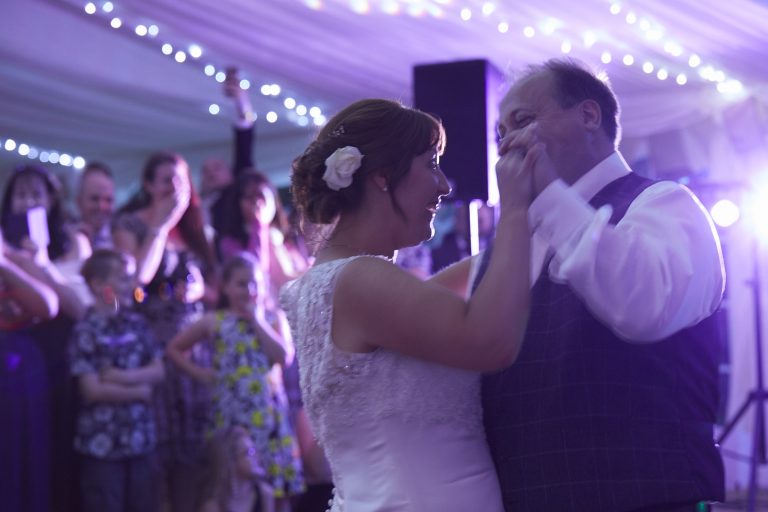 Where did you draw inspiration or find suppliers for your wedding?
We wanted to do as much of the set up and design ourselves for which Pinterest and other online blogs (e.g. Rock my Wedding) were a great source of ideas. We set about, with the help of family and friends making our own invites, table names, favours, bunting etc.
For the essentials we couldn't provide ourselves we took recommendations and more online research.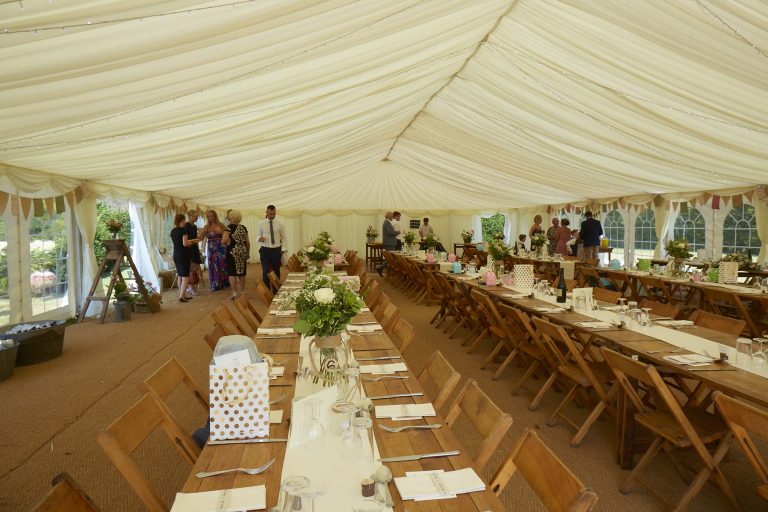 What did you think of the service provided by Warble?
Superb! We found Warble through our online research and once we contacted them the service has been second to none from enquiry to booking. Fantastic service.
Best piece of advice for other couples planning their wedding?
Enjoy it! We loved planning and putting the day together, but the time goes so quickly. Getting those personal touches into the day really made a difference to us and our guests.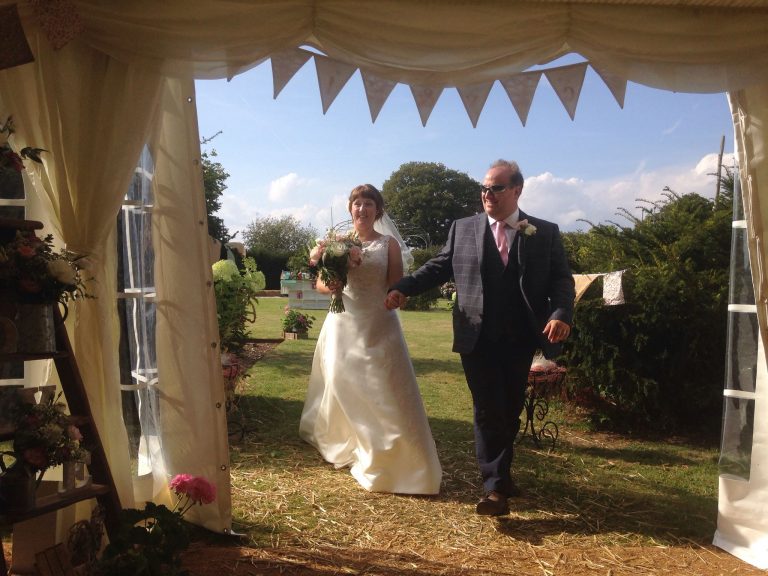 Looking back is there anything you would change?
Not at all. The day was perfect!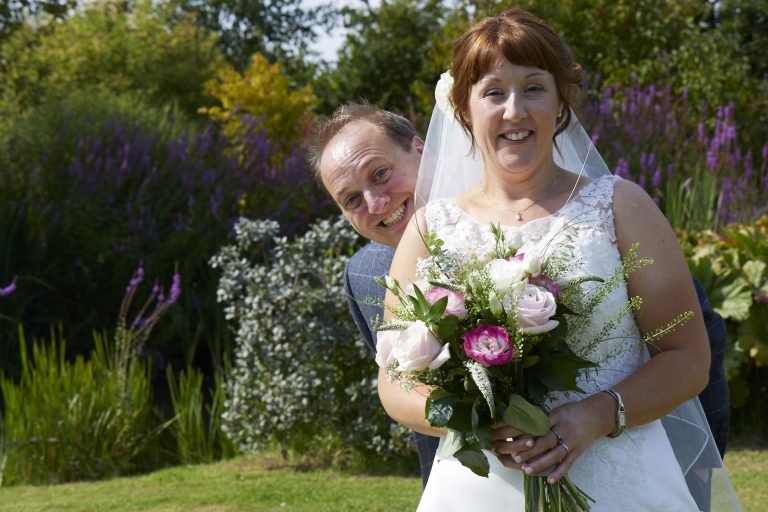 Name your favourite suppliers from the day:
Red Sails Hotel & Restaurant – Catering
2 in Tents – Marquee
Gentlemen of the Road – Band
Signature Brides – Dress
Published by Warble Entertainment