Stephen and Anya booked Anthem for their wedding at Clock Barn, filled with rustic and romantic touches here is some great insight and advice from the day…
What was your best single moment of the whole day?
Saying our vows to each other with all our friends and family in attendance. Closely followed by the sing off and dance off at the end of the night!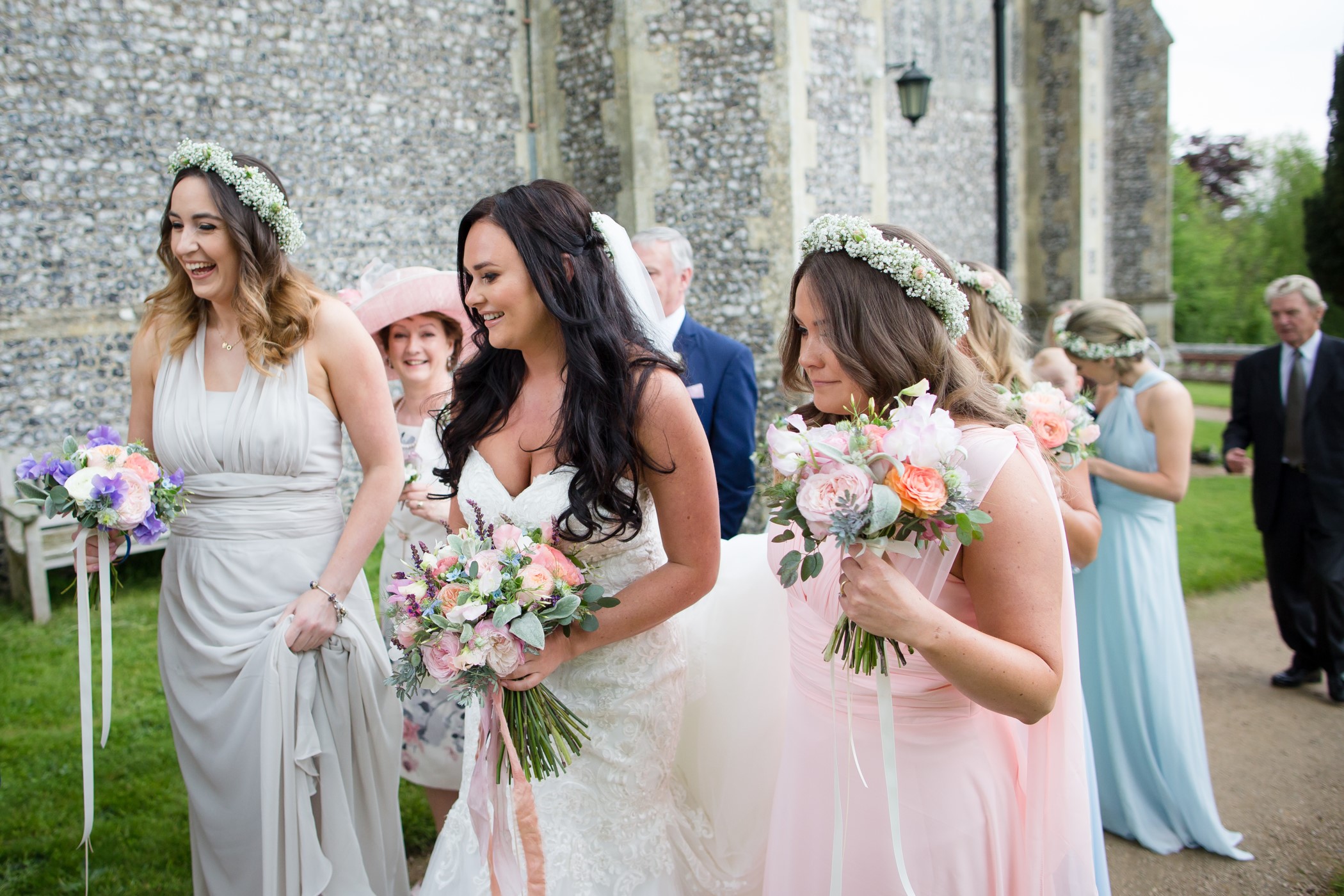 Why did you pick your venue?
Clock Barn was the first place we visited and instantly knew it was perfect. The barn itself is stunning, covered in bunting and fairy lights with so many little additional touches to make your day perfect. In addition to the beautiful dining area, there is a private room with bathroom for the bride and groom to escape to, a large reception area for drinks and canapés that turns into the dance floor with room for a large band and an extra-large sitting room with roll top couches and a wood burning stove for the older generation to relax in after dinner. For sunny days there is also a huge paddock and beautifully manicured gardens.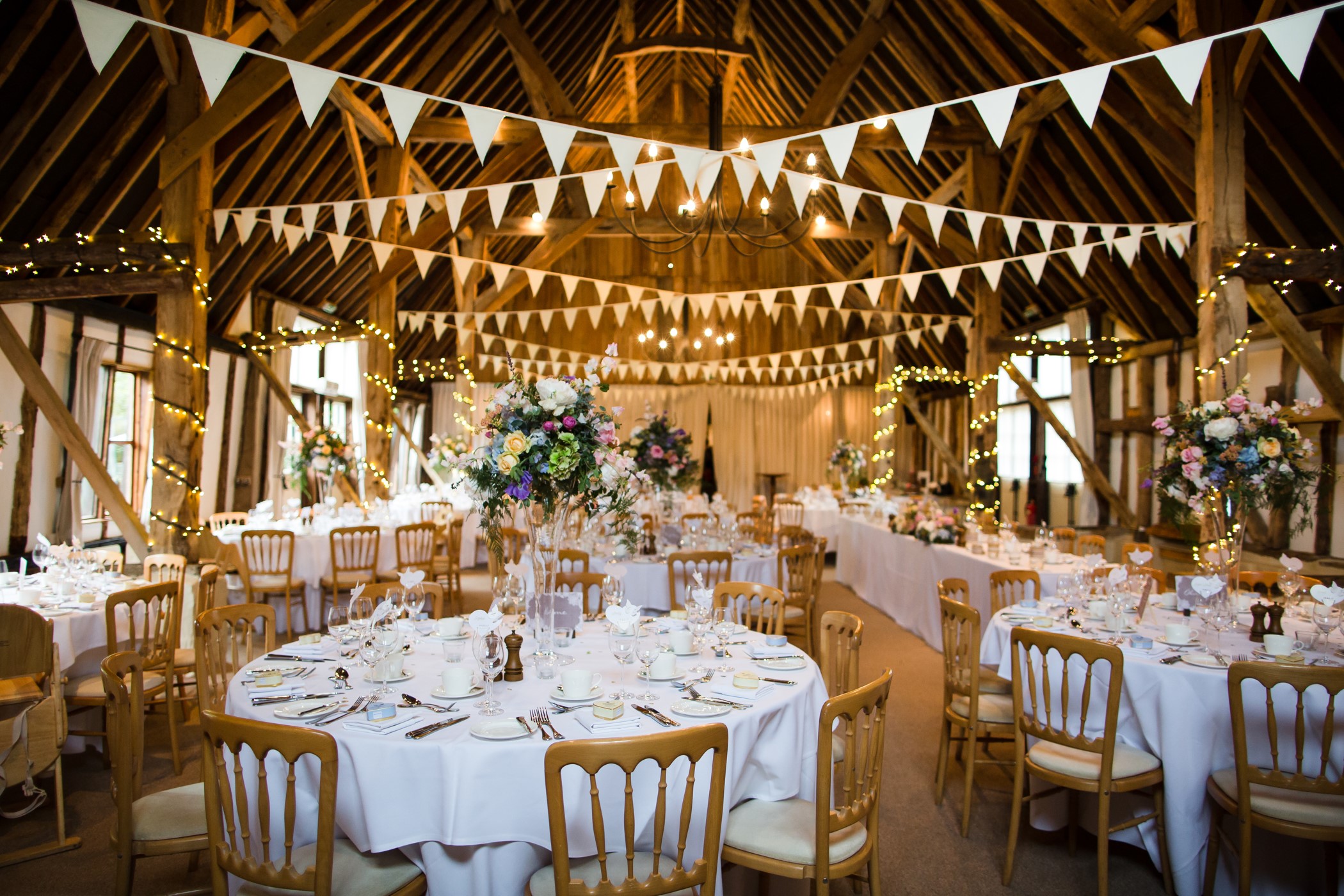 Did you have a specific style or theme for your big day?
The theme echoed the setting, a rustic country romantic style.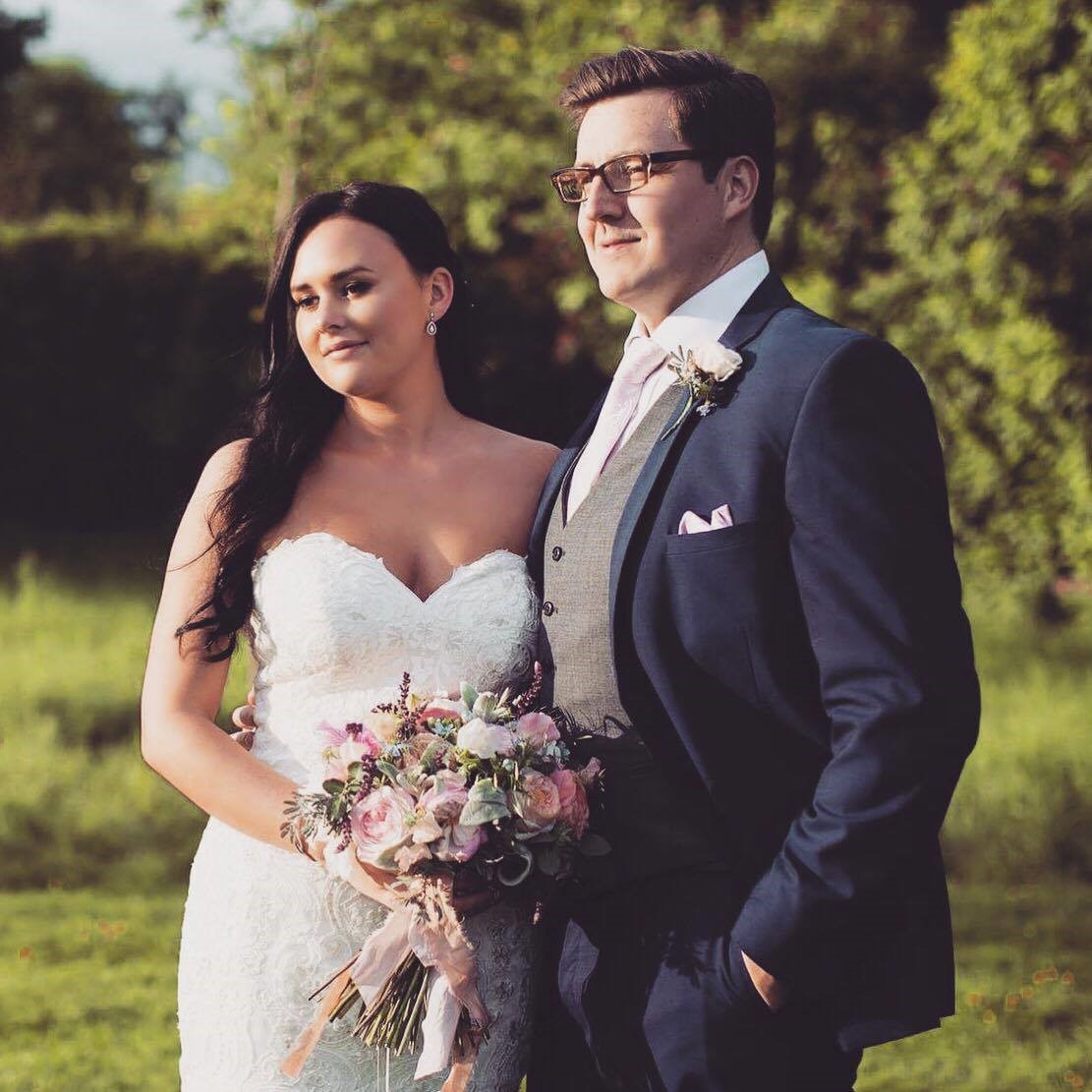 How did you hear about the act?
Anthem were recommended to us by our photographer, Emma Moore Photography. She has been a wedding photographer in the Hampshire area since 2010 and had great knowledge having been witness to so many weddings and bands over the years.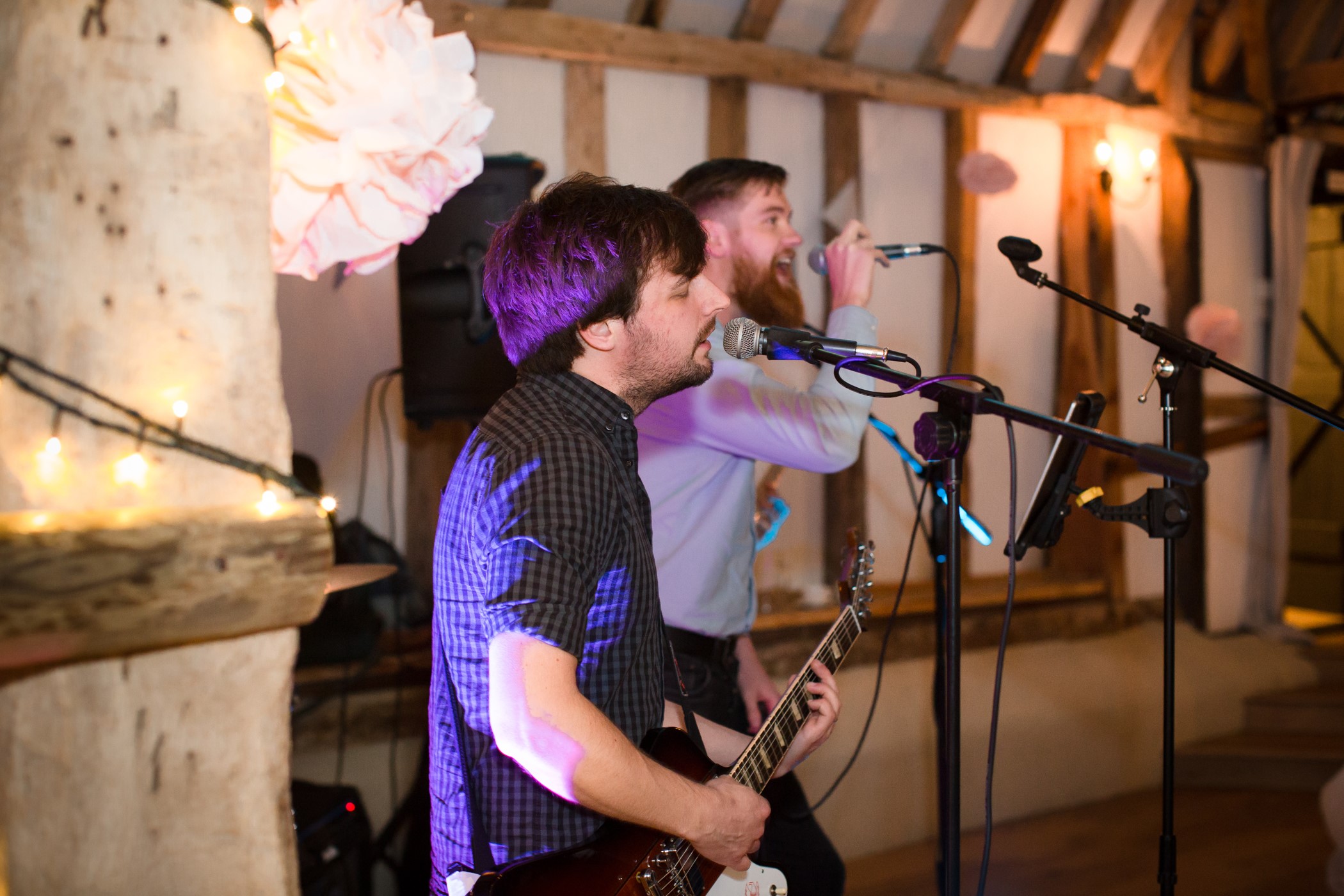 What did they bring to your day?
We thought our day couldn't get any better but when Anthem started to play, our friends and family filled the dance floor and did not leave until the lights came on at the end of the night. They went over and beyond to engage with us, played a great set list of songs that kept everyone on their feet and even facilitated a sing off and dance off towards the end that was hilarious to witness! Everyone has been raving about them ever since and we will be sure to use them again for any celebration in the future!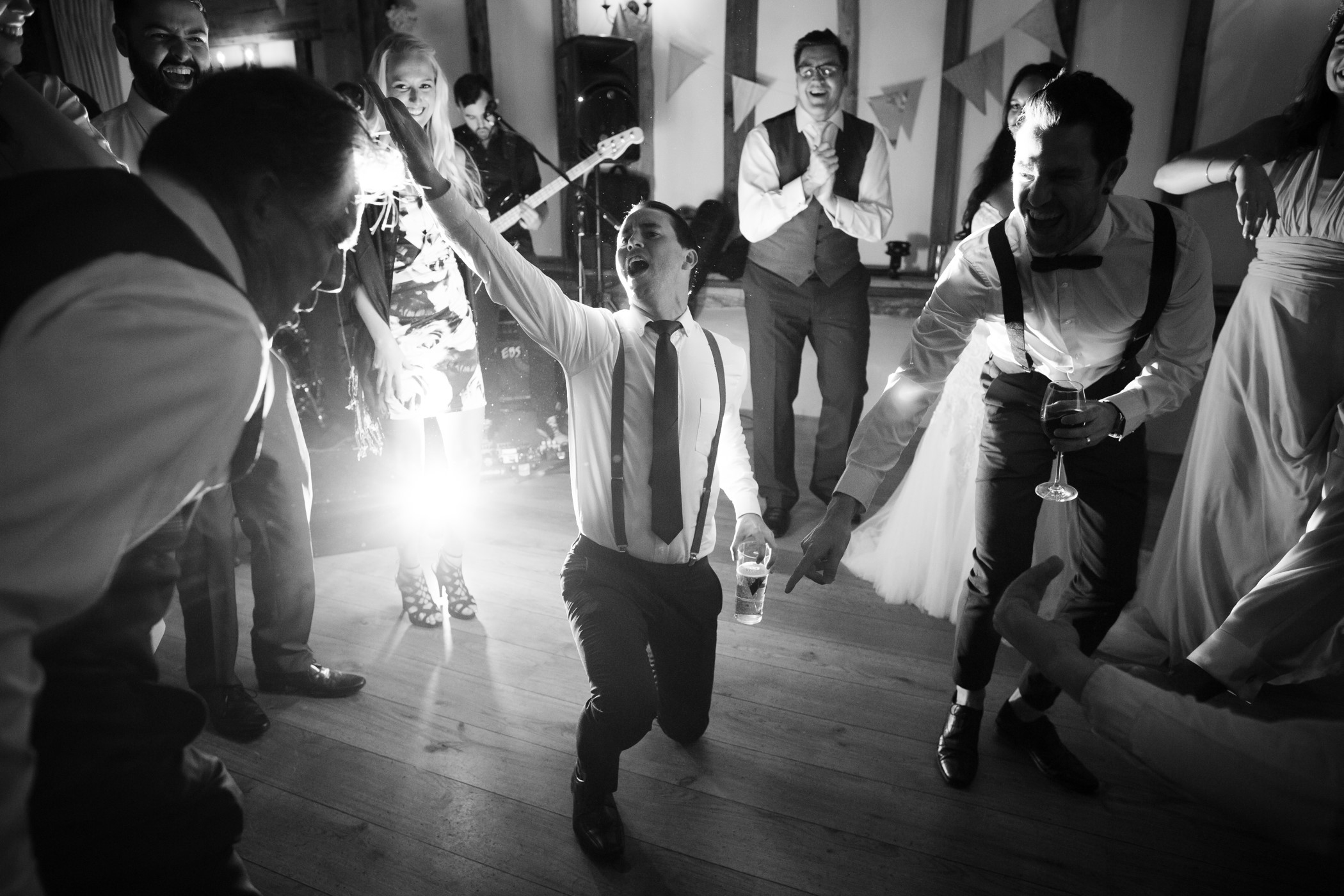 Did you have a first dance song and what was it?
'Bob Dylan – Make You Feel My Love'.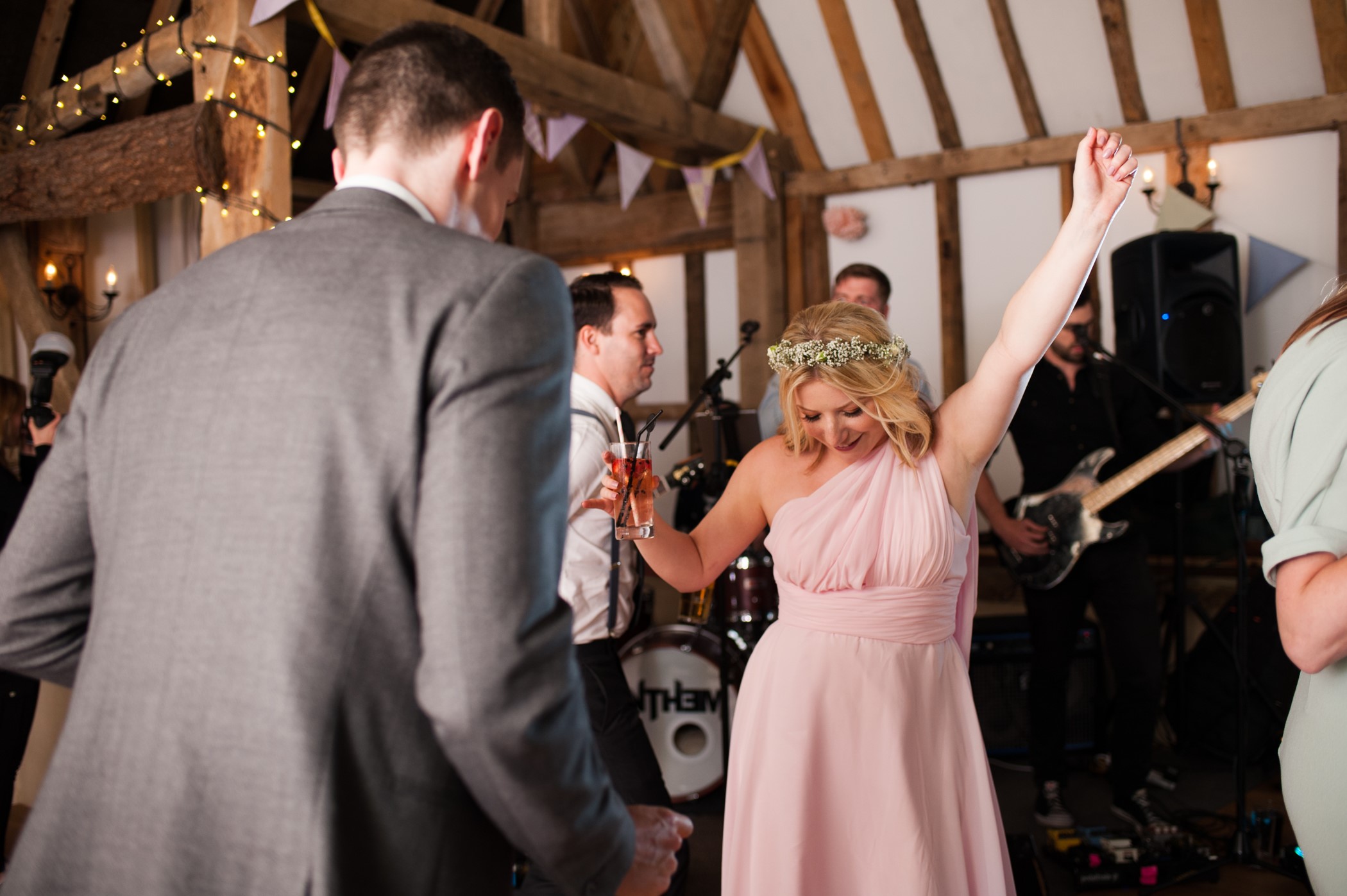 Where did you draw inspiration or find suppliers for your wedding?
My Makeup artist was from Instagram as she does make up for a lot of celebrities. My hairdresser from London came down to do my hair. My photographer is a friend from 6th form college and the remaining suppliers – Cake and Florist were approved by the Clock Barn.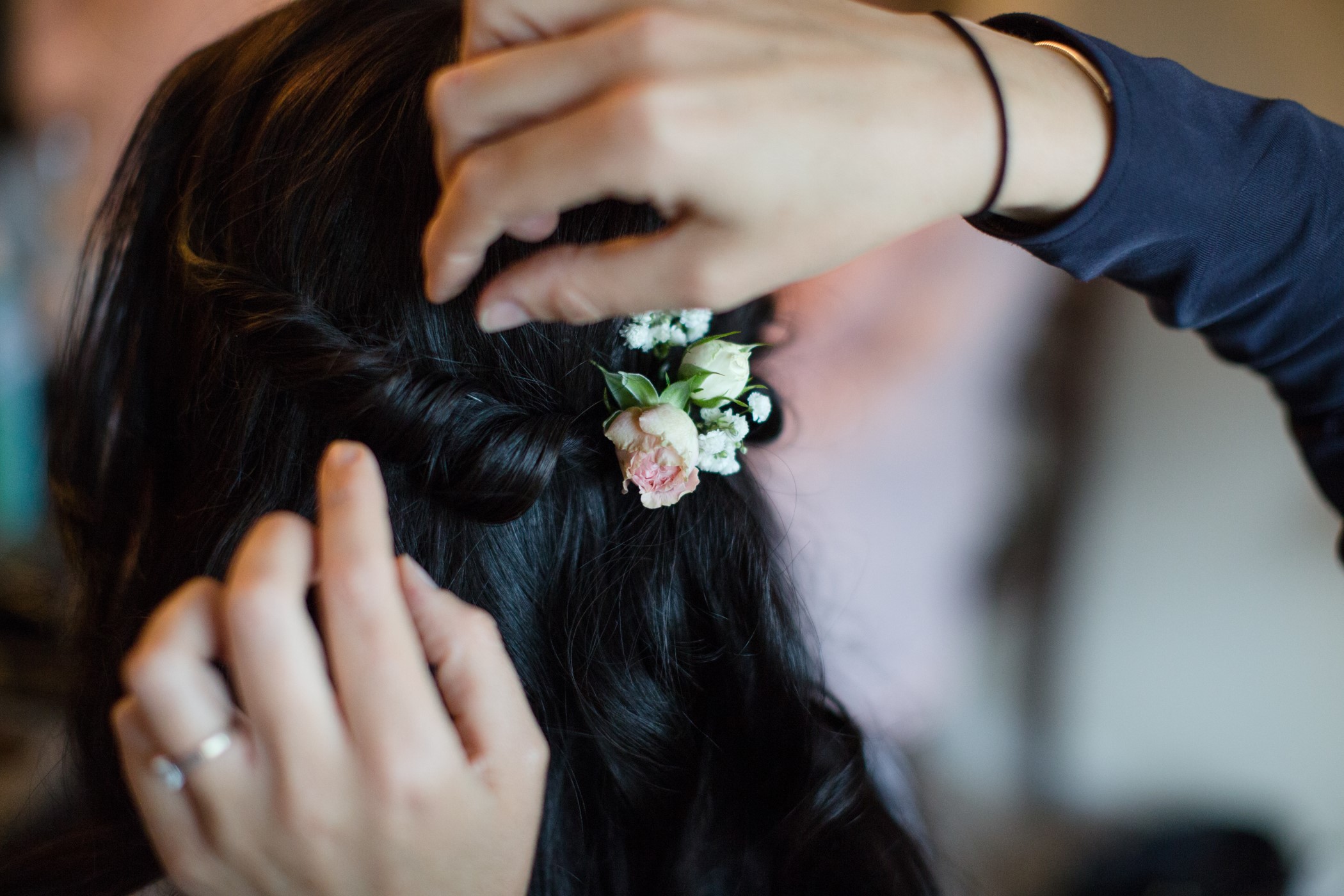 What did you think of the service provided by Warble?
Excellent – Matt Ridgway was our point of contact and he was super-efficient. Always responsive and happy to help, no matter what the question.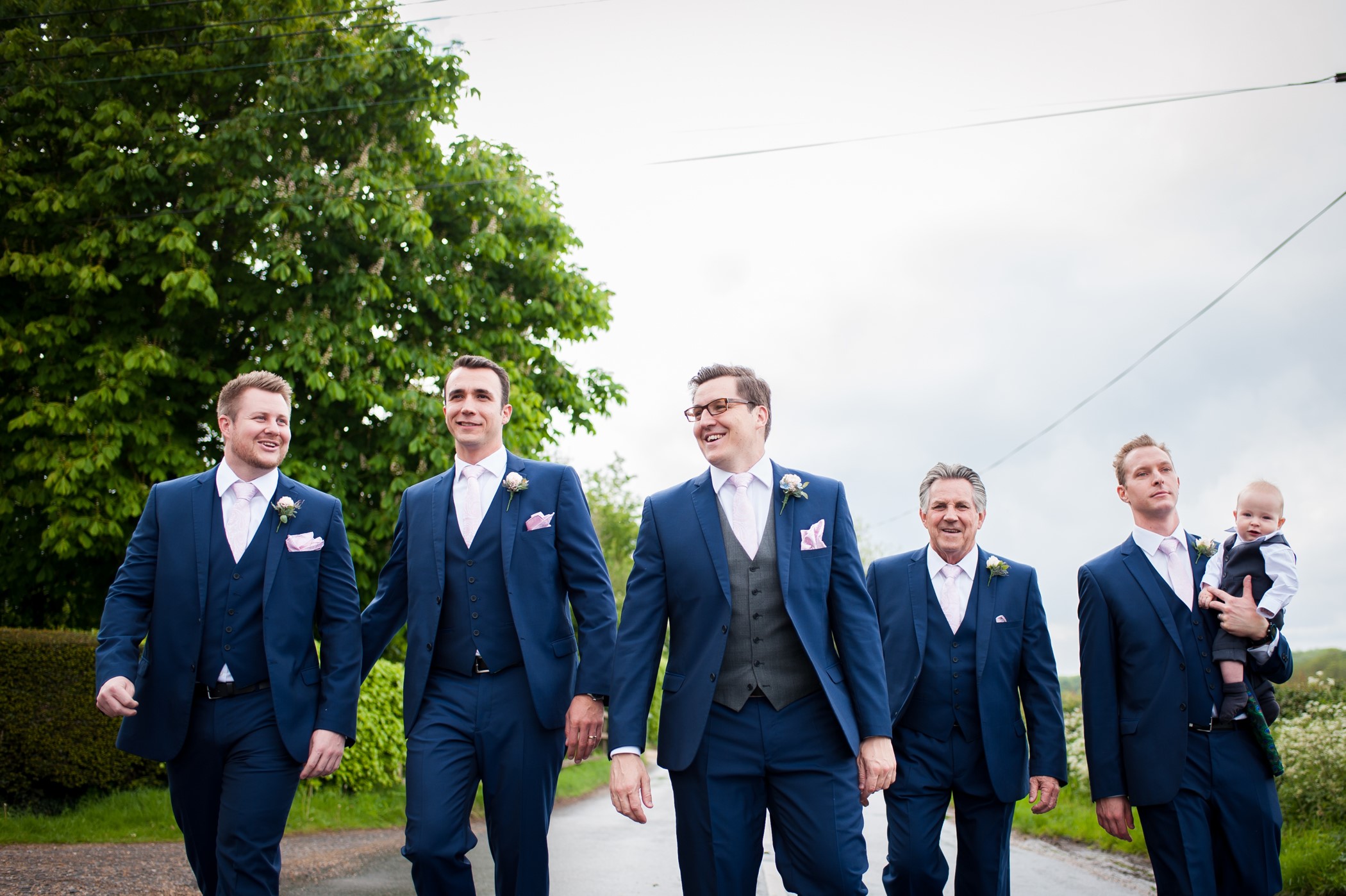 Best piece of advice for other couples planning their wedding?
Plan, plan, plan! Try and do as much as possible before the last month so you can leave that time to enjoy the hen/stag and proceedings leading up to the main event but most importantly try and take stock of the day as it flies by so quickly.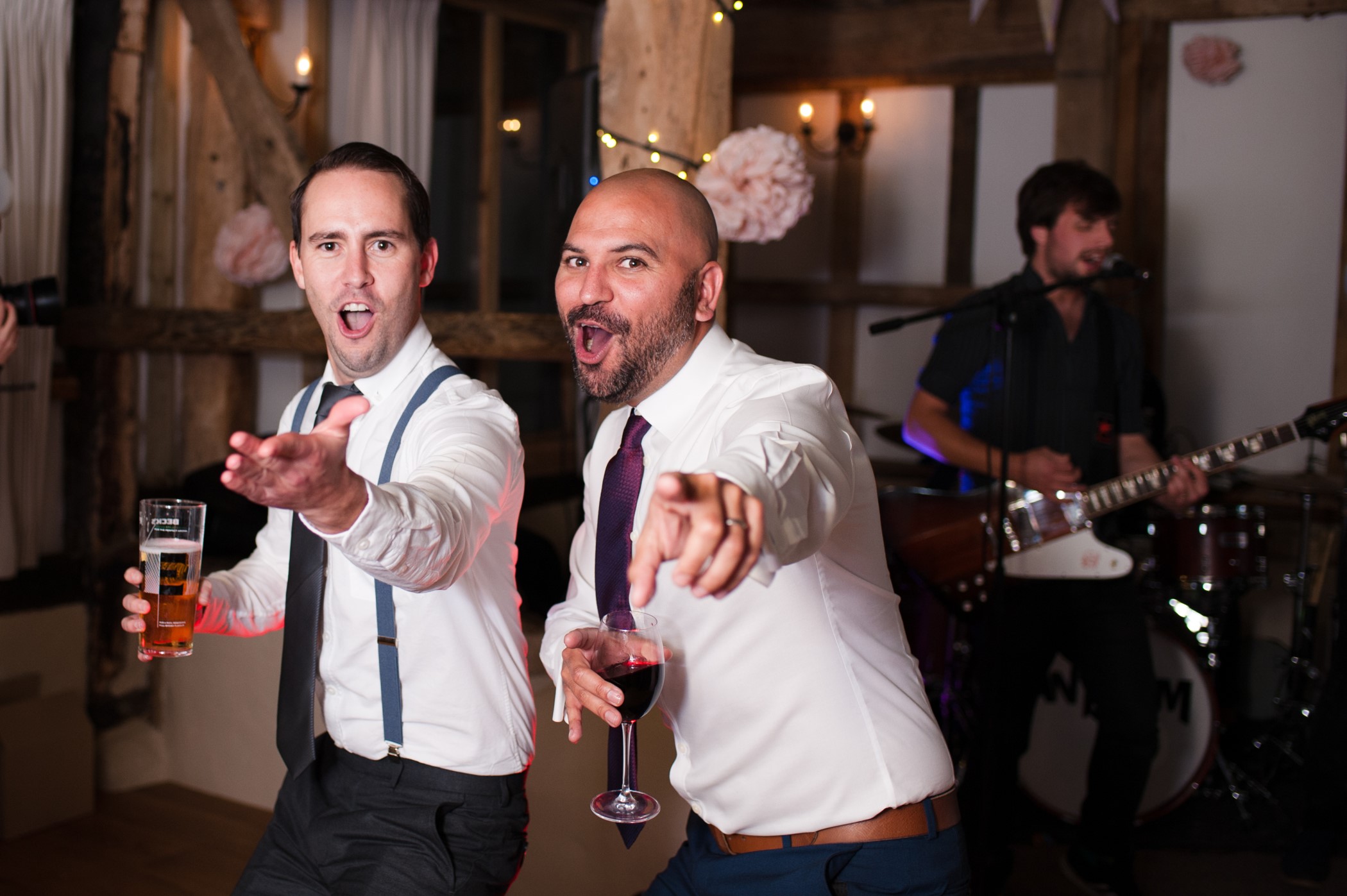 Looking back is there anything you would change?
During the drinks reception the weather was terrible and it poured it down so we were not able to use the beautiful paddock and gardens at the Clock Barn. Other than that, the day was perfection!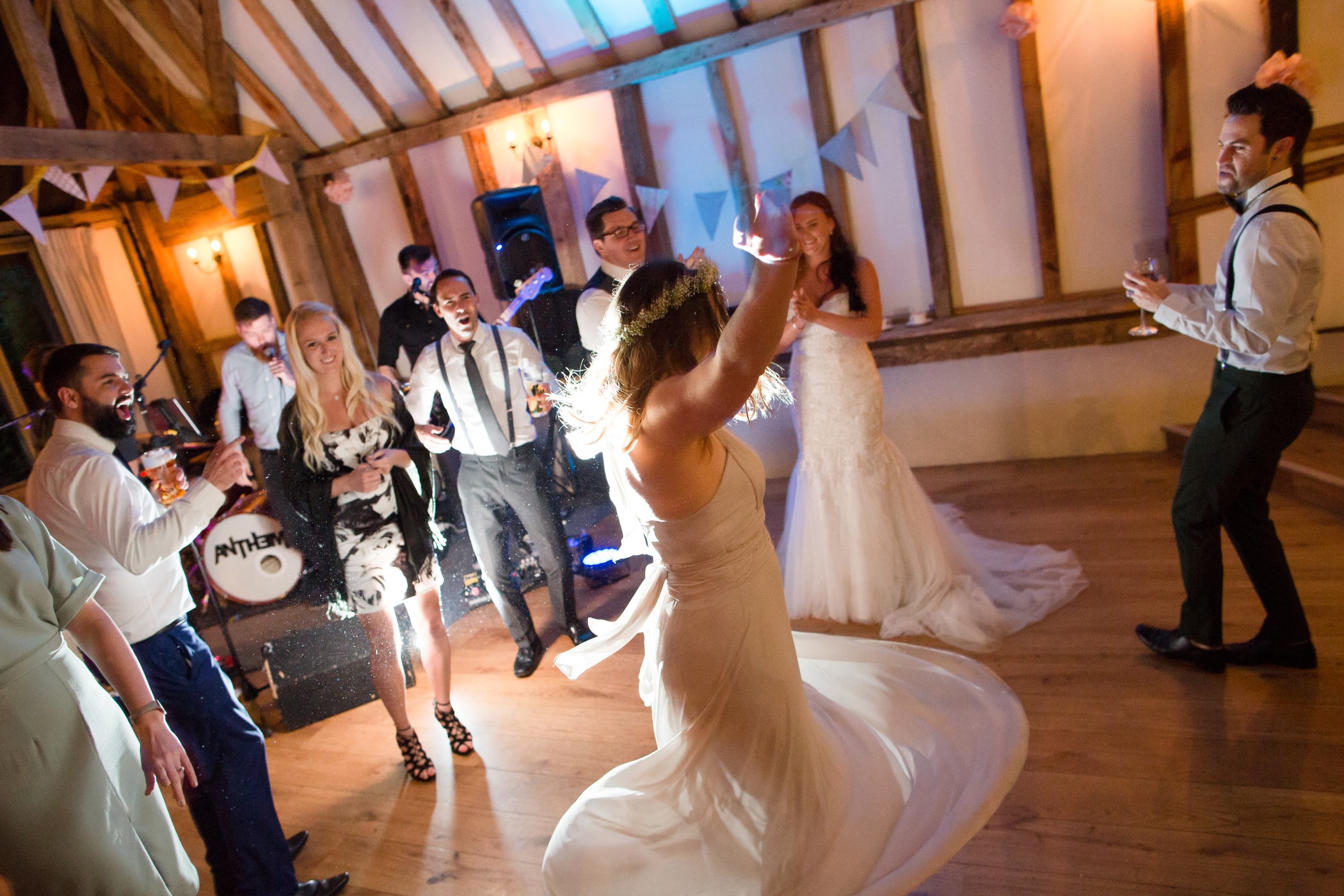 Favourite Suppliers
Emma Moore – Photography (Photographs provided by Emma Moore Photography)
LibbyMead – Makeup
Joanne Brown – Hair
The White Horse Flower Company – Florist
Anthem – Band
The Travelling Cupcake – Cake
Published by Warble Entertainment