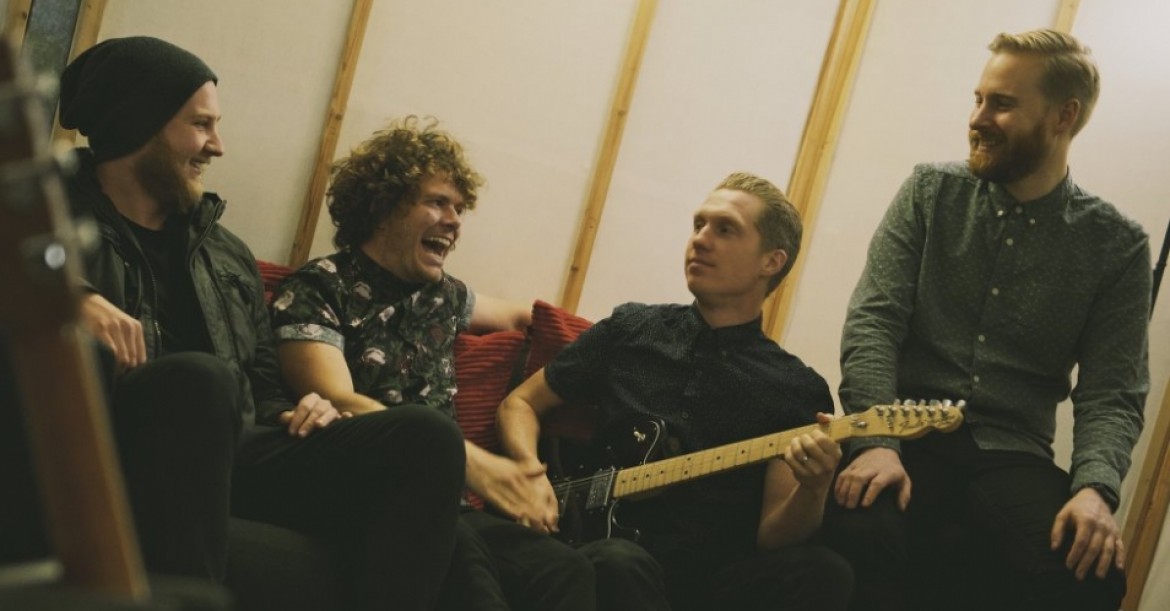 Location Hampshire
Starting from £1,320.00

Baseline are a Rock & Pop Cover Band for Hire in Fareham, Hampshire and throughout the South West & South East.
The ultimate in party & wedding entertainment! Amazing front man, exceptional musicians, great set list, full of energy, awesome sound, always a packed dance floor and an unforgettable night for you and your guests!
Number of Reviews and Counting... 7!
Baseline are one of the UK's most exciting wedding and party bands! With an absoultely 1st class front man who is no stranger to performing on TV and at major festivals with his own music & a band behind him that includes Royal Academy Of Music graduates & musicians that have performed with the likes of Frank Turner, amongst others!
Baseline come with an exceptional pedigree but are also amongst the nicest guys you'll find in music - very easy going, professional, fun and all round nice chaps who go above and beyond to make sure your night is one to remember.
The guys have an awesome repertoire of music which covers favourites from 60s - current chart, they provide music between sets as standard (which can be tailored to your tastes) and for weddings they are happy to learn a 1st dance of your choice!
Baseline are self-contained with quality PA & lighting, as well as music before and after sets - so they can take care of your whole evening from start to finish.
Modern
Mr Brightside
Last Night
Buck Rogers
Sex On Fire
I Predict A Riot
Chelsea Dagger
Valerie
Forget You
Get Lucky
She's Electric
Use Somebody
Place Your Hands
Park Life
Girls And Boys
Common People
Disco 2000
Somebody Told Me
Wonderwall
Shine
Are You Gonna Be My Girl
Red Morning Light
Ruby
She Moves In Her Own Way
Alright
Don't Look Back In Anger
Bet You Look Good On The Dancefloor
Take Me Out
Girls & Boys
Classic
Hard To Handle
Keep On Running
Help
Superstition
Brown Eyed Girl
Twist And Shout
Do You Love Me?
Signed, Sealed, Delivered
I Feel Good
I Saw Her Standing There
I'm A Believer
Soul Man
Gimme Some Lovin'
You Really Got Me
Town Called Malice
Summer Of '69
I'm Gonna Walk (500 Miles)
Hey Jude
Eight Days A Week
Johnny B Goode
My Generation
Jailhouse Rock
I Wanna Hold Your Hand
Stand By Me
All Day And All Of The Night
Sweet Home Alabamba
Jumpin Jack Flash
Andrew Pearce

, Wedding, Stoke Park, Buckinghamshire, Buckinghamshire
Brilliant band and amazing lead singer. Excellent feedback from guests. Very happy.
---
Jack Whitehead

, Wedding, Cain Manor, Hampshire
The band were terrific, everyone really enjoyed the sets and they injected so much energy into the performance.
---
Kristian Willcox

, Wedding, Hampshire
Before our wedding day lots of people were telling me how fast the day goes and that you don't get to enjoy it because it is so hectic. The venue, food and band made our wedding impossible not to enjoy! Since our wedding day nearly 2 weeks ago all I have heard from friends and family is how amazing the band were. Everyone was on their feet dancing away. They were friendly and gave a phenomenal performance, in between live sets they played some great tracks based on some of our personal favourites which worked perfectly, it is a day we will both cherish and never forget. I would and already have recommended them to others. Thank you so much for making the evening so enjoyable for us and our guests, hopefully you all enjoyed yourselves too. Thank you again. Kristian and Fiona
---
Elliot Sinclair

, Wedding, Surrey
Perfect band. Wouldn't change a thing.
---
Andy Chantler

, Wedding, Surrey
We booked Baseline for our wedding and we were not disappointed, they did everything you could ask for and more. Every song had people on their feet, they had great chemistry and easily got everyone involved. They had people dancing who I never thought I'd see on a dancefloor, great selection of songs and delivered brilliantly. Very good live band and would not hesitate booking this band in the future. BARGAIN!
---
Andy Seabrook-Harris & Debbie Fryer

, Wedding, Hampshire
We couldn't have asked for a better band for our wedding. They had everyone on the dance floor from beginning to end and were even kind enough to learn to play our first dance song. Since the wedding I have had so many of the guests compliment the band and tell me how fantastic they are (including my 89 year old Grandma who danced the whole night!). Thank you so much to Baseline and thank you to Sam at Warble Entertainment too for helping us with any queries we had. Cheers, Debbie & Andy
---
Matthew Poat

, Wedding, Northamptonshire
The fact that the band were able to accommodate our requirement for an electric drum kit was the first plus point. The fact that the electric drum kit in no way affected the bands dynamic/sound was the second. The fact that they did not exceed, or even get near the limit on the bar tab we left open for them was the third. The fact that they were experienced performers who knew how to work the crowd, that was the fourth. The final point goes to them for being so polite, courteous and affable. To say were were happy with the band is an understatement. All of our guests raved about the band, as did the venue. They would be happy to recommend the band on their website in fact. Top Job!!!
---
Baseline perform professionally throughout the UK at weddings, parties, corporate events and forces balls.
How long do you take to set-up?
One hour.
Do you have your own PA and lighting?
Yes - all included in the price.
Do you have Public Liability Insurance and PAT tested equipment?
Yes.
How long do you play for?
We can perform up to 2 hours of live music, split in to sets as required. We also provide disco between sets, so your whole night of entertainment is covered.
Will you perform our first dance?
Yes, if its something the band can do justice to we are more than happy to learn a first dance of your choice.
How much space do you require?
We have played in some very small spaces, but ideally a minimum of 2.5m x 4.5m.
How much power do you require?
2 x 13 amp sockets is fine for our system.
2 x 1 hour sets or 3 x 40 minute sets
Please Note: The fees indicated below are approximate and based on a central location for each county. They are intended to provide a rough guide only and exact quotes can only be given once the date and exact location of your event have been provided.
North West
Cheshire
£1,740.00
Manchester
£1,740.00
Lancashire
£1,740.00
Merseyside
£1,680.00
East Midlands
Derbyshire
£1,620.00
Leicestershire
£1,620.00
Lincolnshire
£1,680.00
Northamptonshire
£1,560.00
Nottinghamshire
£1,740.00
Rutland
£1,620.00
East
Cambridgeshire
£1,680.00
Norfolk
£1,740.00
Suffolk
£1,680.00
Wales
Brecon
£1,680.00
Carmarthen
£1,680.00
Glamorgan
£1,680.00
Monmouth
£1,680.00
Pembroke
£1,800.00
West Midlands
Gloucestershire
£1,500.00
Herefordshire
£1,680.00
Shropshire
£1,560.00
Staffordshire
£1,620.00
Warwickshire
£1,560.00
Worcestershire
£1,620.00
South East
Bedfordshire
£1,500.00
Berkshire
£1,380.00
Buckinghamshire
£1,440.00
East Sussex
£1,440.00
Essex
£1,440.00
Hampshire
£1,320.00
Hertfordshire
£1,380.00
Isle of Wight
£1,440.00
Kent
£1,380.00
Oxfordshire
£1,380.00
Surrey
£1,320.00
Sussex
£1,380.00
West Sussex
£1,320.00
London
£1,440.00
Middlesex
£1,380.00
South West
Cornwall
£1,800.00
Devon
£1,620.00
Dorset
£1,380.00
Somerset
£1,440.00
Wiltshire
£1,380.00