The awesome, lovely and extremely talented Abi from Supercharged has popped by to share her thoughts on putting together a successful set list… A popular topic and one of the most asked questions from our customers when booking a band for their Wedding or event.
"Aside from turning up in the first place, this is one of the band's most important responsibilities.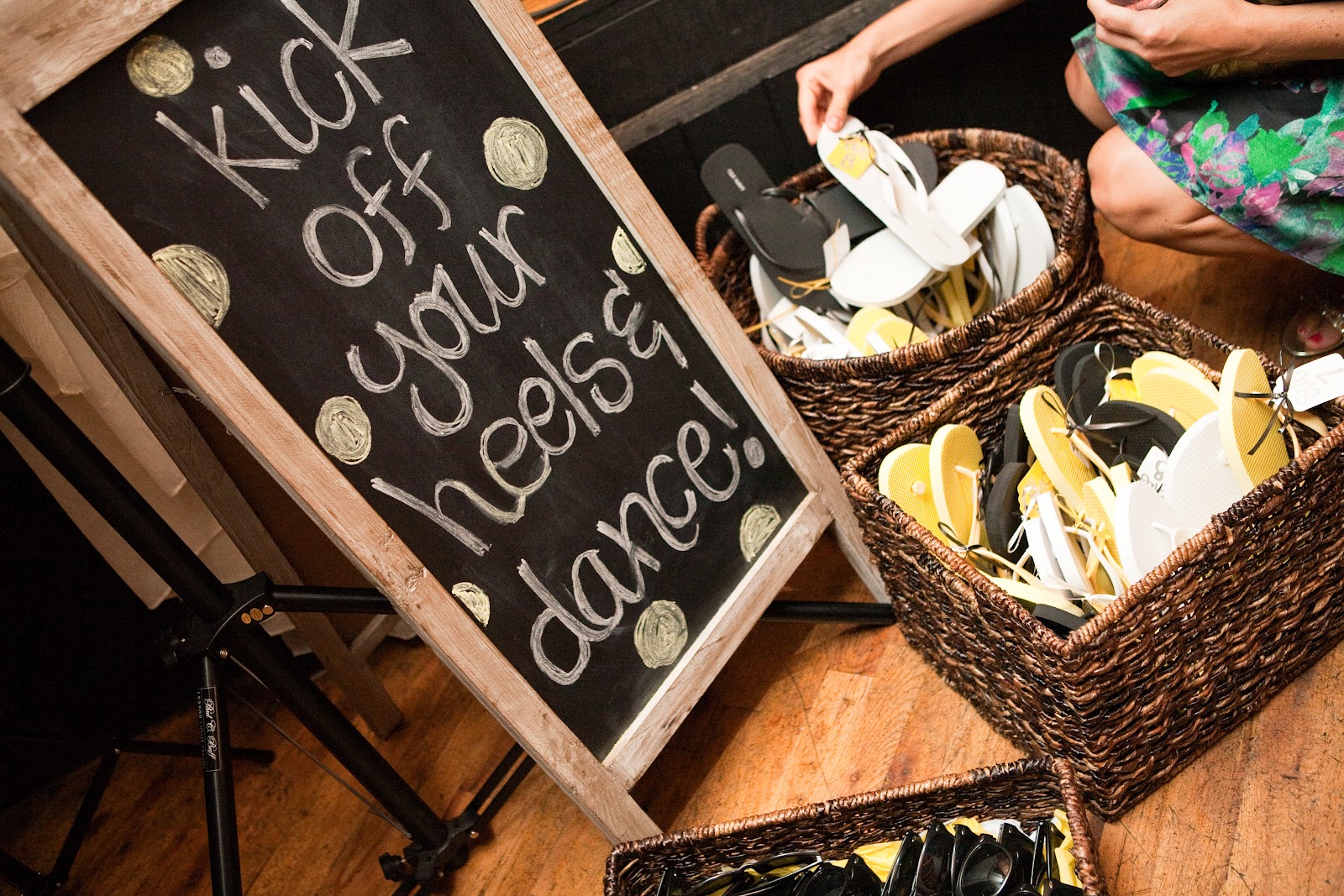 They could be the best musicians in the world, buy the most expensive gear and have a stage presence equal to the contents of the red carpet at the Oscars, but if they spend 2 hours playing Phil Collins and James Blunt covers they're not likely to bring the house down. (n.b. for any Phil Collins or James Blunt fans reading… this is not a criticism of their undoubted talent, merely an observation that they never set out to create a charge to the dance floor).
It takes a bit of trial and error along the way to learn how to put the best setlist together. You have a room full of people, each with different backgrounds and tastes in music, and the band has a responsibility to choose 35 songs which will inspire everyone to let loose and rush for the dance floor. Undoubtedly the songs must be played well and delivered with flair & passion, but party perfection can only be achieved with the right songs on the list.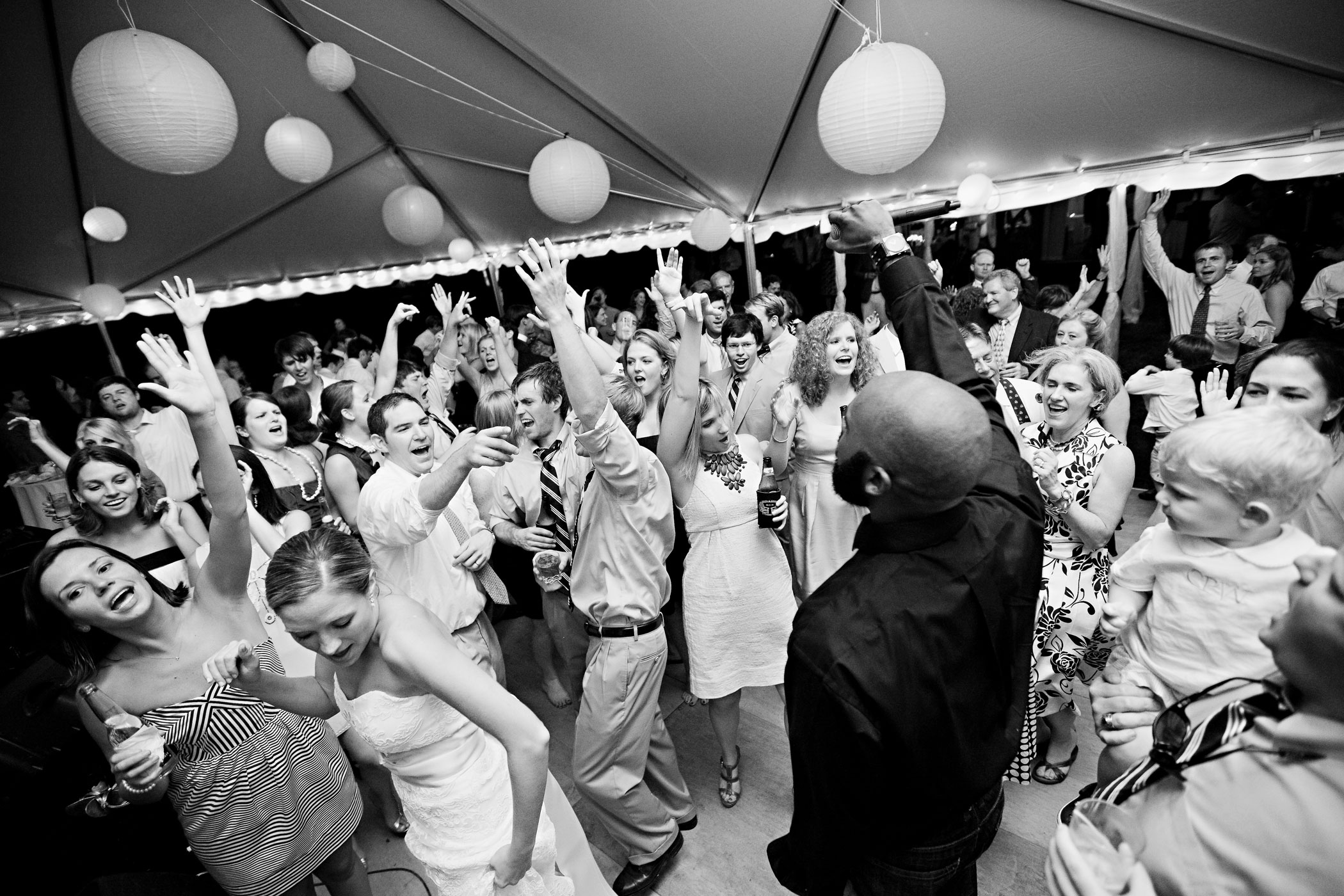 For an audience of mixed ages we pick the most popular songs from all the decades which we know everyone enjoys, and make sure they're in the right order so the setlist flows.  Any awkward changes between songs might send the more apprehensive dancers rushing back to the safety of their seats.
We follow Radio 1 and learn the modern hits as they come in, but some have a short shelf life so we might only use them for a few months.
There are plenty of timeless classics which all ages love to dance & sing along to, such as 'Don't Stop Me Now' by Queen and 'Livin' on a Prayer' by Bon Jovi.
There are more up to date songs which all ages enjoy like 'Mr. Brightside' by The Killers and 'Sex On Fire' by Kings Of Leon. In fact we've seen the most respectable grannies sit out an Elvis number then fight their way to the dance floor for Sex on Fire!
These songs I have mentioned are played by most pop/rock covers bands because people at parties love to dance to them, and it would be reckless to avoid them. Like trying to serve chips without salt & vinegar to the British public!
It's extra special if a band can add a bit of originality to their set by choosing some tunes which are still extremely popular but not played across the board because they only suit certain line-ups. Some of our less standardized crowd-pleasers are 'Take On Me' by A-ha and 'Wake Me Up' by Avicii.
We always talk to our clients before a gig and offer them to choose their favourites from our list of songs and let us know any tracks they don't want us to play.
Occasionally, we are booked by a groom who is convinced his extended family will all enjoy his personal favourites by bands like Motorhead, Incubus and Iron Maiden. Although we salute such an exquisite selection we have to compromise on his requests, otherwise we know we'd be clearing tumbleweed from the dance floor by the end of the night. Having said that we have plenty of rock standing by if a wedding party do turn out to be universal lovers of the heavy stuff!
An experienced band will read their audience early on and make a few seamless alterations during their show if necessary. For example, if we get a standing ovation to 'Johnny B Goode' by Chuck Berry we'll follow it with a few more rock 'n roll classics. Or if everyone goes crazy to the modern pop numbers we'll add some extra ones for good measure.
We have some tunes we're proud to play to the more discerning music lover like 'Uprising' by Muse and 'Purple Haze' by Jimi Hendrix. We also have some quality cheese for the party animals to kick their heels up to like 'I Gotta Feeling' by the Black Eyed Peas and 'Party Rock Anthem' by LMFAO.
Like most bands we regularly add songs to our repertoire as it keeps us up to date and is fun for the band. It's important to choose new songs wisely as it takes time to prepare a song for gigging. Each band member has to work out and learn their part separately, then we meet up at a rehearsal room to try it out all together. If the sparks fly and our bass player looks pleased we know if it's going to be a keeper… Then it's ready to launch!
So there you have it… Setlist creation is an art and a science. The only path to enlightenment is via as many parties as possible! That's why it's advisable to hire a professional band as they should be fully qualified with first class honours in packing out that dance floor and rocking the roof off your event!
Abi x"
Thanks Abi… keyboard extraordinaire and setlist expert –  as proven in 100's of packed dance floors all across the UK and Europe! The proof is in the video :o)
Published by Warble Entertainment