Warble Entertainment's
Blue Suede Shoes to Rubix Cubes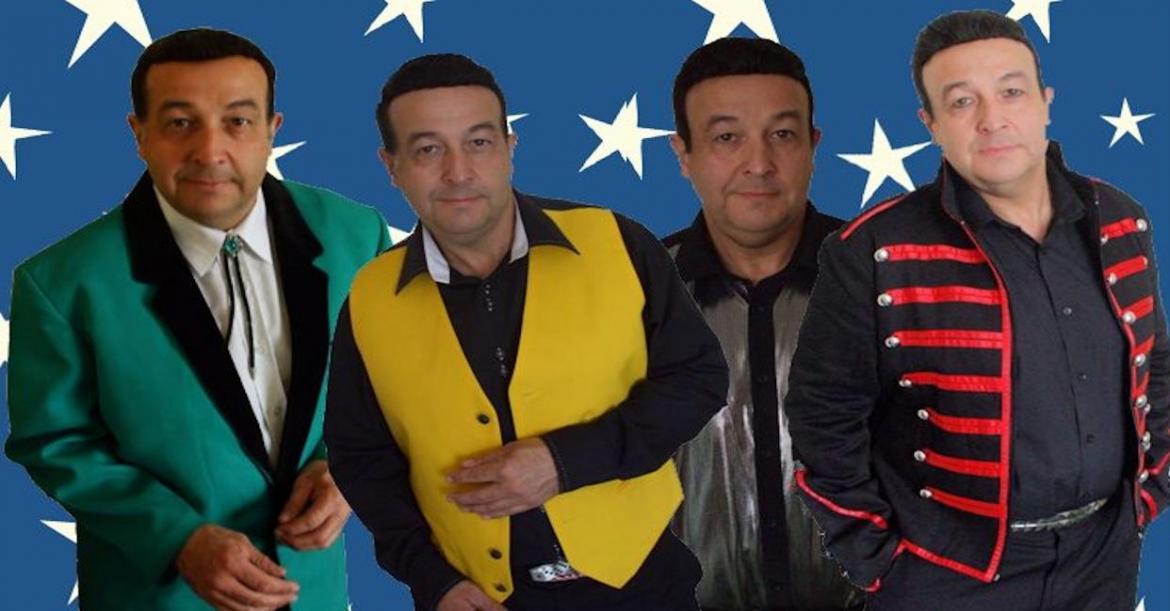 Location Birmingham
Starting from £300.00
A fantastic night to remember with a "Retro Party" of classic hits.
Step back in time with "Blue Suede Shoes to Rubix Cubes" on a journey into the past with hits from the fabulous fifties, swinging sixties, super seventies and electric eighties. An energetic performance of favourite party numbers which the whole audience will enjoy.
Jive, Twist, Boogie, Hustle, Bump, Disco, Groove or just dance around your handbag to the sounds of the bygone days of fun and fantasy.
An experienced and professional performance ideal for family parties, special tribute and theme evenings, weddings, corporate functions, anniversary and birthday celebrations, shows, clubs, holiday parks, live music venues and more.
3 reviews
Song List
1950s
All Shook Up : Elvis Presley
Beyond the Sea : Bobby Darin
Blue Suede Shoes : Elvis Presley
Cmon Everybody : Eddie Cochran
Crazy Little Thing Called Love : Queen
GI Blues : Elvis Presley
Greased lightning : John Travolta
Halfway toParadise: Billy Fury
Happy days : TV Theme (The Fonz)
Heartbeat : Buddy Holly
Hello Mary Lou : Ricky Nelson
Hound Dog : Elvis Presley
It Doesn't Matter Anymore: Buddy Holly
Its Only Make Believe : Billy Fury
Johnny B Goode : Chuck Berry
La Bamba : Richie Valens
Livin Doll : Cliff Richard
Move It: Cliff Richard
No Particular Placeto Go
Oh Boy : Buddy Holly
Pretty Woman : Roy Orbison
Return to sender : Elvis Presley
Rock Around the Clock : Bill Haley
Runaround Sue : Dion
Shake Rattle n Roll : Bill Haley
Singing the Blues : Tommy Steele
Summer Holiday: Cliff Richard
Summertime Blues : Eddie Cochran
Sway : Dean Martin (Michael Buble)
Teddy Bear : Elvis Presley
Teenager in Love : Marty Wilde
Things : Bobby Darin
TrueLove Ways: Buddy Holly
Whole Lotta Shakin : Jerry Lee Lewis
Young Ones : Cliff Richard
1960s
All My Loving : The Beatles
All You Need Is Love : The Beatles
Another Saturday Night : Sam Cooke
Bad Moon Rising : Creedance Clearwater
Build Me Up Buttercup : Foundations
Calendar Girl : Neil Sedaka
Can't Buy Me Love: The Beatles
Congratulations : Cliff Richard
Daydream Believer : The Monkees
Do Wah Diddy : Manfred Mann
Everlasting Love : Love Affair
Help : The Beatles
Hi Ho Silver Lining : Jeff Beck
I'd Never Find Another You : Billy Fury
I'm A Believer : The Monkees
Itsy Bitsy Teeney Weeney : Brian Hyland
My Generation : The Who
Please Please me : The Beatles
Simon Says : 1910 Fruitgum Company
Sugar Sugar : The Archies
There's A Kind Of Hush : Hermans Hermits
Twistin the Night away : Sam Cooke
When You Walk In The Room : The Searchers
With a Little Help From My Friends : Joe Brown/Ringo Starr
You Really Got Me : The Kinks
You Were Made For Me : Freddy and the Dreamers
1970s
Blockbuster : Sweet
Bye Bye Baby : Bay City Rollers
Come up and See Me : Steve Harley
Cracklin Rose : Neil Diamond
Disco Inferno : The Tramps
Is this the way toAmarillo: Tony Christie
Jean Jeanie : David Bowie
Knock Three Times : Dawn
More than a Number in my little red book : Drifters
My Life : Billy Joel
My Sweet Lord : George Harrison
Rebel Rebel : David Bowie
Ride a White Swan : T Rex
Saltuns of Swing : Dire Straits
Saturday Night at the Movies : The Drifters
Spirit in the Sky : Norman Greenbaum
Sweet Caroline : Neil Diamond
There goes my first love : The Drifters
Tie a Yellow Ribbon Round the Old Oak Tree : Dawn
Tiger Feet : Mud
Under the Moon of Love : Showaddywaddy
Y.M.C.A : The Village People
Wonder of you : Elvis Presley
1980s
Ain't no stoppin us now : McFadden and Whitehead
Best Years of our Lives : Modern Romance
Blue Monday : New Order
Cars : Gary Numan
Celebration : Kool and the Gang
Crazy Little Thing Called Love : Queen
Don't you forget about me : Simple Minds
Don't you want me : Human League
Everybody wants to rule the world
Fantastic Day : Haircut 100
Ghostbusters : Ray Parker Jnr
Girls on Film : Duran Duran
Just can't get enough : Depeche Mode
Karma Chameleon : Culture Club
Kiss Me : Tin Tin
Ladies Nite : Kool and the Gang
Lets dance : David Bowie
Lets Give it Up : KC and the Sunshine Band
Love Action : Human League
Poison Arrow : ABC
Stool Pigeon : Kid Creole
Tainted Love : Soft Cell
The Heat is on : Glen Fry
The Model : Kraftwerk