Warble Entertainment's
C'est Si Bon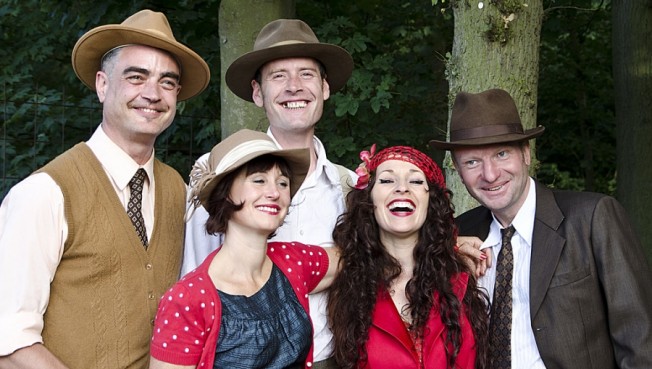 Location Sussex
Starting from £1,320.00
....... from the dimly-lit cafes and humid dance halls of Paris in the 1940's. C'est Si Bon bring to life the romance and drama of Paris in the golden era of Chanson, Jazz and Swing.
Perfect for any occasion!
1 reviews
Song List
La Mer
La vie en Rose
Menilmontant
Je ne regrette rien
Nuages
Que reste-t'il
Domino
Je suis Swing
Swing Reverie
A paris dans chaque faubourg
Sur les Quais du vieux Paris
Si tu n'etais pas la
La goualante du pauvre Jean
Padam
Maman, Papa
C'est Magnifique
C'est mon Quartier
C'est si Bon
Boom
Coucou
Petite Fleur
Emporte moi
J'attendrai
Pigalle
Tel qu'il est
Le Soir
Serenade sans espoir
Johnny
Le tango corse
Les feuilles mortes
Romance de Paris
Le Petit Bateau
Lily Marlene
3 Petites notes de musique
Mon amant de Saint Jean
Plus Many More....