Warble Entertainment's
Emily The Flautist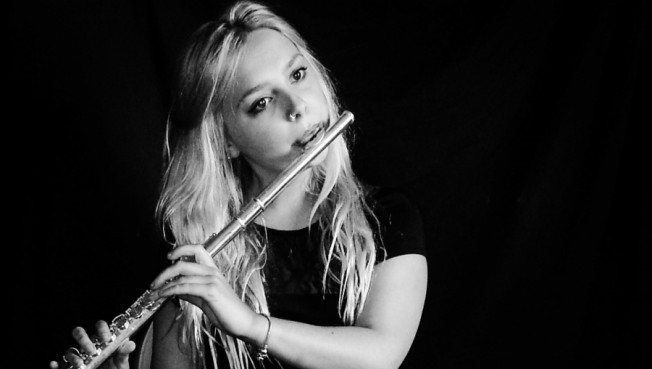 Location Merseyside
Starting from £240.00
Emily is an exceptionally talented flautist who has been captivating audiences since the age of 8. Her graceful delivery and the stunning tone that she naturally produces from her flute have become her trademarks, together with a rich and diverse repertoire that is suited to almost any occasion.
Emily's music will add sophistication and elegance to your special occasion.
1 reviews
Song List
Emily possess a wide ranging and varied repertoire that features Classical Music, Jazz, Well Known Popular music, and songs from Musicals.
Sample Setlist:
Classical & Jazz
Air on a G String
Alla Hornpipe
Allegro
Arrival of the Queen of Sheba
Ave Maria
Badinerie
Canon
Dance of the Blessed Spirits
Desifinado
Flower Duet
Four Seasons- Winter
Four Seasons- Spring
Jesu Joy of Man's Desiring
Meditation from Thais
Minuet and Trio
Pavane
Plaisir D'amour
Polovstian Dance
Reverie
Salut d'Amour
Sheep May Safely Graze
Sonata in F Major
Spanish Dance
Trumpet Voluntary
The Swan
Well Known Music / Films & Musicals
All I Ask of You
Annies Song
Beyond the Sea
Bridge over Troubled Water
Everybody Needs A Best Friend
Fawkes the Pheonix
Game of Thrones Theme
Hallelujah
Harry's Wondrous World
I Dreamed a Dream
In Dreams
Moon River
Music of the NIght
On my Own
Walking In The Air
What a Wonderful World
Somewhere
Summertime
Think of Me
Time After Time
Songbird
True Colours