Warble Entertainment's
Evan Young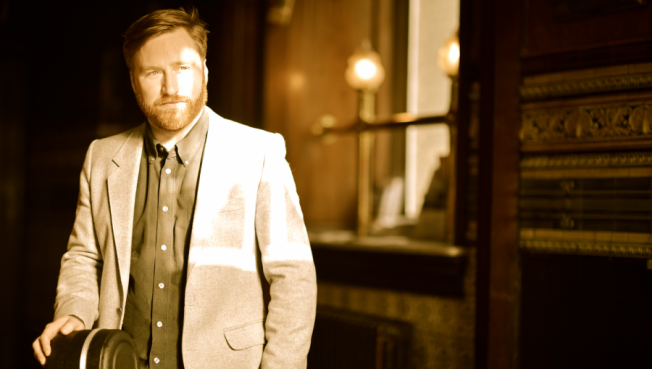 Location South Yorkshire
Starting from £240.00
Evan Young is a Solo Singer Guitarist for Hire in Sheffield, South Yorkshire and throughout the UK.
Bringing a fresh, sophisticated and imaginative approach to the covers act format, Evan Young plays original, quirky and contemporary arrangements of classic songs from the fifties to the present day.
20 reviews
Song List
from the 1950's
Elvis, Buddy Holly, Louis Armstrong, Sam Cooke, Billie Holliday, Hank Williams, The Carter Family, Johnny Cash, Nat King Cole...
... from the 1960's
The Beach Boys, The Beatles, The Everly Brothers, The Drifters, The Ronettes, Neil Young, Roy Orbison, The Rolling Stones, David Bowie, Jimi Hendrix, The Kinks, The Band, Marvin Gaye, Otis Redding, Bob Dylan...
... from the 1970's
Paul Simon, Bill Withers, The Eagles, Fleetwood Mac, Steelers Wheel, Barry White, The Bee Gees, Billy Joel, Peter Frampton, George Harrison, Bob Marley, Kate Bush, Stevie Wonder, Elvis Costello, Blondie, Tom Petty, Dionne Warwick, The Band, Stevie Wonder, Brian Ferry...
... from the 1980's
The Cure, Foreigner, The Bangles, Madonna, The Smiths, Prince, Bruce Springsteen, Chaka Khan, Madness, Hall and Oates, Michael Jackson, Chaka Khan, Bonnie Tyler, Peter Gabriel, Roxette, Eurythmics, INXS, Pet Shop Boys, New Order, Tears for Fears, Frankie Goes to Hollywood....
... from the 1990's
Jeff Buckley, REM, Radiohead, The Verve, PM Dawn, Vanessa Williams, Blur, The Stone Roses, Nirvana, Red Hot Chili Peppers, The Lemonheads, Oasis, N'Sync, Eric Bibb, Beck, Supergrass, Edwyn Collins, The Beautiful South, Pulp, Super Furry Animals...
... from the 2000's +
Adele, Katy Perry, Rihanna, Alicia Keys, MGMT, Justin Timberlake, The Shins, Laura Marling, Mystery Jets, Amy Winehouse, Bombay Bicycle Club, Elbow, Josh Rouse, Feist, The Magic Numbers, Jamie Lidell, Doves, Gnarls Barkley, Beyonce, Pink...