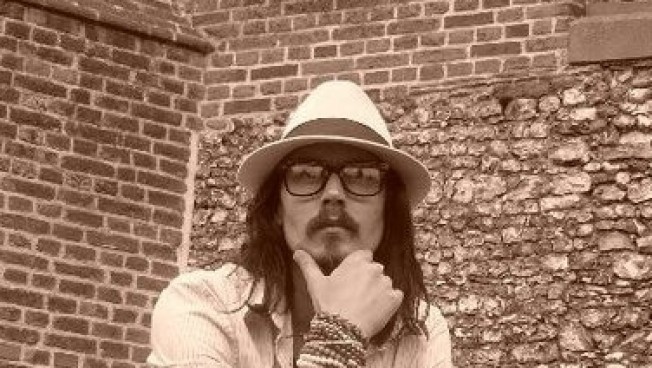 Location Berkshire
Starting from £480.00
The UK's Number One Award Winning Johnny Depp / Captain Jack Sparrow Lookalike / Impersonater. Arguably the best in the UK as Melo was chosen to be Johnny Depp's photodouble on the new Pirates of the Caribean Movie........
Melo is a natrual born entertainer. He has the looks, the mannerisms, the voice, the charm and the swagger, The closest looking lookalike to the real thing you'll find, so much so that people often believe him to be the real deal and frequently stop him for photos and even autographs! He has the whole package and is natrually entertaining, funny, charming and portrays the character of Captain Jack Sparrow to a T.
Melo has appeared at many prestigious events including corperate functions for Bluechip companies, private parties, weddings and charity functions.
Melo was the first Captain Jack Sparrow lookalike/impersonater in the UK and is hugely popular as the loveable rogue but is equally dashing and charming when portraying Johnny Depp. He is regarded as one of the best in the business with a vast amount of experience.
Number of Reviews and Counting... 1!
Melo has appeared on many TV and Radio shows including Ant & Dec's Push the Button, Chris Moyles Quiz Night, Stars and Their Doubles, E! Entertainment, CNN, Dragons Den, The Sharon Osbourne Show, This Morning, TV commercials here and abroad, BBC Radio, Kerrang and local stations all over the country, He has worked many times all over Europe and around the UK with celebrities and even been booked by them after they've seen his work, plus appearances with the hugely popular Chippendoubles (as seen on Britains Got Talent 2010) including Pride in the Park (Brighton 2010), Butlins in Minehead, Skegness and Bognor and Potters in Great Yarmouth.
Melo has appeared at many charity events including When you Wish Upon A Star, Rainbowchild Foundation and Breast Cancer Awareness, Children in Need . He has featured in many magazines and newspaper articles including OK Magazine, TV Times, Radio Times, Daily Mail, The Observer......
Melo Sparrow is available as a Lookalike for Corporate events, parties (including: birthday, Bon Voyage, engagement, weddings and Christmas), Open days, charity events, TV, media and promotional work, mix and mingle, meet and greet, photo's, compere, presentations, award ceremonies. Hollywood themed parties, Red Carpet Events, Cinema premiers, Melo is also a musician so has the added value of being able to perform songs of any genre.
Joe Wilde

, Private Party, West Yorkshire
He was so brilliant, the guests loved him and he was the highlight of the party! Please tell him we were very impressed and will definitely use him in the future.
---
Clients include: Virgin Media, Nintendo, Orange, Merlin Sea World, Madam Tussuads, Buona Vista, Chrysler, O2, Samsung, Cadbury's, Hamley's, Alton Towers, Drayton Manor, Lloyds TSB, Eddie Stobart, Hastings Pirate day Guinness World Record where he performed to over 6000 people live on stage, Rainbowchild Foundation, Breast Cancer Awareness, Wish Upon A Star, Starlight Charity, Children in Need, Leicester Sound Radio, Electronica 2010 for the Digi-Key Corporation, HSBC, POTC 4 (as photodouble for JD)... and many many more
Please Note: The fees indicated below are approximate and based on a central location for each county. They are intended to provide a rough guide only and exact quotes can only be given once the date and exact location of your event have been provided.
Scotland
Aberdeen
£720.00
Inverness
£720.00
Perth
£720.00
Sutherland
£720.00
Ayrshire
£720.00
Fife
£720.00
Stirlingshire
£720.00
West Lothian
£720.00
Dumfries-shire
£720.00
East Lothian
£720.00
Lanarkshire
£720.00
Midlothian
£720.00
North East
Durham
£600.00
Northumberland
£600.00
North Yorkshire
£600.00
South Yorkshire
£480.00
Tyne and Wear
£600.00
West Yorkshire
£600.00
Yorkshire
£600.00
North West
Cheshire
£600.00
Cumbria
£600.00
Manchester
£600.00
Lancashire
£600.00
Merseyside
£600.00
East Midlands
Derbyshire
£600.00
Leicestershire
£600.00
Lincolnshire
£600.00
Northamptonshire
£600.00
Nottinghamshire
£600.00
Rutland
£600.00
East
Cambridgeshire
£600.00
Norfolk
£600.00
Suffolk
£600.00
Wales
Anglesey
£720.00
Caernarvonshire
£720.00
Denbigh
£720.00
Flint
£720.00
Cardigan
£600.00
Brecon
£600.00
Carmarthen
£600.00
Glamorgan
£600.00
Monmouth
£600.00
Pembroke
£600.00
West Midlands
Gloucestershire
£600.00
Herefordshire
£600.00
Shropshire
£600.00
Staffordshire
£600.00
Warwickshire
£600.00
Worcestershire
£600.00
South East
Bedfordshire
£600.00
Berkshire
£480.00
Buckinghamshire
£480.00
East Sussex
£600.00
Essex
£600.00
Hampshire
£600.00
Hertfordshire
£600.00
Isle of Wight
£720.00
Kent
£600.00
Oxfordshire
£480.00
Surrey
£480.00
Sussex
£600.00
West Sussex
£600.00
London
£600.00
Middlesex
£600.00
South West
Cornwall
£600.00
Devon
£600.00
Dorset
£600.00
Somerset
£600.00
Wiltshire
£600.00