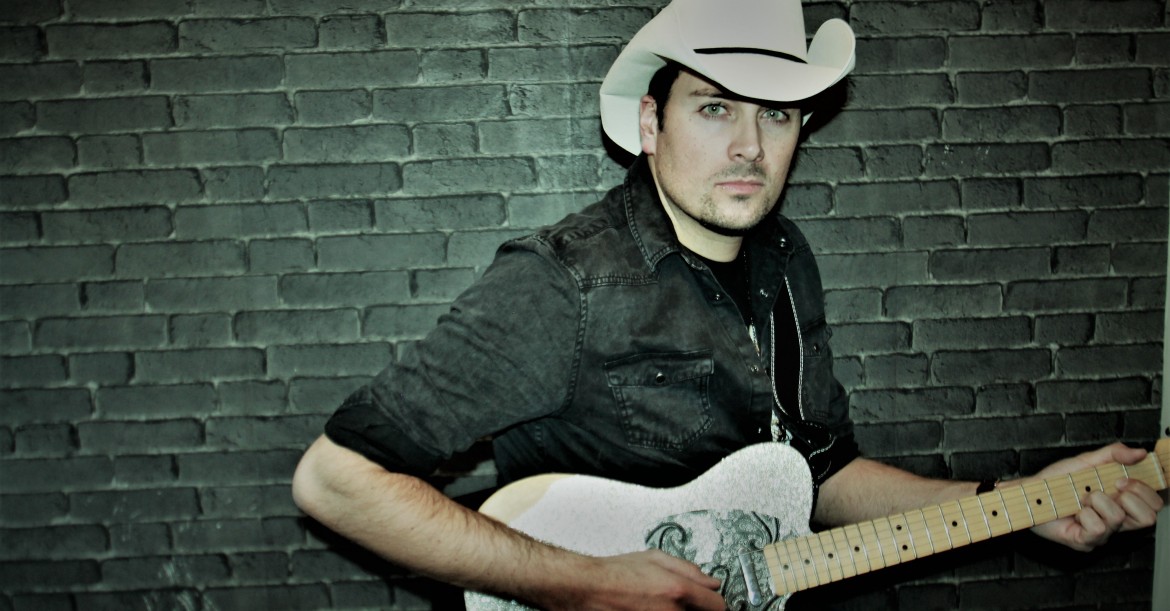 Location Kent
Starting from £540.00
Hold on to your hat!!!
This Nashville style country singing, guitar picking cowboy will bring a little honky tonk to your wedding, event or party. Nashville Country Nights brings the very best in modern and classic country to your event with a flair and panache straight from Tennessee!
This act is avalible solo or with a band.
Number of Reviews and Counting... 1!
No need to get on a plane, Nashville Country Nights brings the country sounds of tennessee right to you!
Songs old and new with a more current cowpunk feel, Nashville Country Nights is a unique and experienced performer who knows how to work a crowd - Whether that's classic country or a room of rowdy farmers and truck drivers.
Everything country is covered here, but an authentic way that truly represents the genre catering for Country, Southern Rock, Cowpunk, Traditional Country, Modern Country, Love songs and those dammm drinking tunes.
Nashville Country Nights carries a selection of country telecaster guitars, with full sound and lights and backdrop.
Performing songs from Brad Paisley, Alan Jackson, Garth Brooks, Johhny Cash, Brooks and Dunn, George Straight, Zac Brown, Toby Keith, Lonestar, Dwight Yoakam, Billy Ray Cyrus, John Denver and many more...
One of the UK's only - and probably most authentic - tributes to the sounds of current Nashville country music.
If you're looking for country, you just got lucky, partner!
Solo Singer / guitarist
Band
Folsom Prison Blues - Johnny Cash
Johnny B Goode - Chuck Berry
Country Roads - John Denver
Sweet home alabama - Lynyrd Skynyrd
Take it Easy - The Eagles
Amazed - Lonestar
Chattahoochee - Alan Jackson
Hey Good Looking - Hank Williams
Ring of fire - Johnny Cash
American Saturday Night - Brad Paisley
Don't Rock The Jukebox - Alan Jackson
I Like It, I Love It - Tim McGraw
Flowers - Billy Yates
Five 0'Clock Somewhere - Alan Jackson
Guitars cadillacs - Dwight Yoakam
Achy breaky heart - Billy Ray Cyrus
Boot Scootin' Boogie - Brroks and Dunn
Working On My Next Broken Heart - Brad Paisley
The Gambler - Kenny Rogers
Honky Tonk Man - Dwight Yoakam
Chicken Fried - Zac Brown Band
Honk if your Honky Tonk - George Strait
Little Sister - Dwight Yoakam
Friends in Low Places - Garth Brooks
Then - Brad Paisley
Letter To Me - Brad Paisley
Wrapped Around - Brad Paisley
Who's Cheating Who? - Charley McLain
Remember When - Alan Jackson
Dance The Night Away - The Mavericks
Should've Been A Cowboy - Toby Keith
Designated Drinker - Alan Jackson
Your Man - Josh Turner
Online - Brad Paisley
Route 66 - Chuck Berry
and more...
Alan Arnold

, Private Party, Kent
We wanted real country sounds and not cheesy country music and this act fits the bill perfectly!
---
The show can be booked as
2 x 45 Minutes
1 x 60 Minutes
Please Note: The fees indicated below are approximate and based on a central location for each county. They are intended to provide a rough guide only and exact quotes can only be given once the date and exact location of your event have been provided.
Scotland
Aberdeen
£1,200.00
Inverness
£1,200.00
Perth
£1,200.00
Sutherland
£1,200.00
Ayrshire
£1,200.00
Fife
£1,200.00
Stirlingshire
£1,200.00
West Lothian
£1,200.00
Dumfries-shire
£1,200.00
East Lothian
£1,200.00
Lanarkshire
£1,200.00
Midlothian
£1,200.00
Glasgow
£1,200.00
Edinburgh
£1,200.00
Dundee
£1,200.00
Foreign Locations
Europe
£1,800.00
Rest of the world
£4,800.00
North East
Durham
£720.00
Northumberland
£720.00
North Yorkshire
£720.00
South Yorkshire
£600.00
Tyne and Wear
£720.00
West Yorkshire
£600.00
Yorkshire
£600.00
East Yorkshire
£600.00
Leeds
£600.00
North West
Cheshire
£600.00
Cumbria
£600.00
Manchester
£600.00
Lancashire
£720.00
Merseyside
£600.00
Liverpool
£600.00
East Midlands
Derbyshire
£600.00
Leicestershire
£570.00
Lincolnshire
£570.00
Northamptonshire
£570.00
Nottinghamshire
£570.00
Rutland
£600.00
East
Cambridgeshire
£570.00
Norfolk
£570.00
Suffolk
£570.00
Norwich
£570.00
Wales
Anglesey
£720.00
Caernarvonshire
£720.00
Denbigh
£720.00
Flint
£720.00
Cardigan
£720.00
Brecon
£720.00
Carmarthen
£720.00
Glamorgan
£720.00
Monmouth
£720.00
Pembroke
£720.00
Wrexham
£720.00
Cardiff
£720.00
West Midlands
Gloucestershire
£600.00
Herefordshire
£600.00
Shropshire
£600.00
Staffordshire
£600.00
Warwickshire
£570.00
Worcestershire
£570.00
Birmingham
£600.00
South East
Bedfordshire
£570.00
Berkshire
£570.00
Buckinghamshire
£570.00
East Sussex
£570.00
Essex
£570.00
Hampshire
£570.00
Hertfordshire
£570.00
Isle of Wight
£660.00
Kent
£540.00
Oxfordshire
£570.00
Surrey
£540.00
Sussex
£540.00
West Sussex
£540.00
London
£540.00
Middlesex
£570.00
South West
Cornwall
£720.00
Devon
£660.00
Dorset
£600.00
Somerset
£600.00
Wiltshire
£570.00
Bath
£570.00
Bristol
£600.00