Warble Entertainment's
Photon Glow Show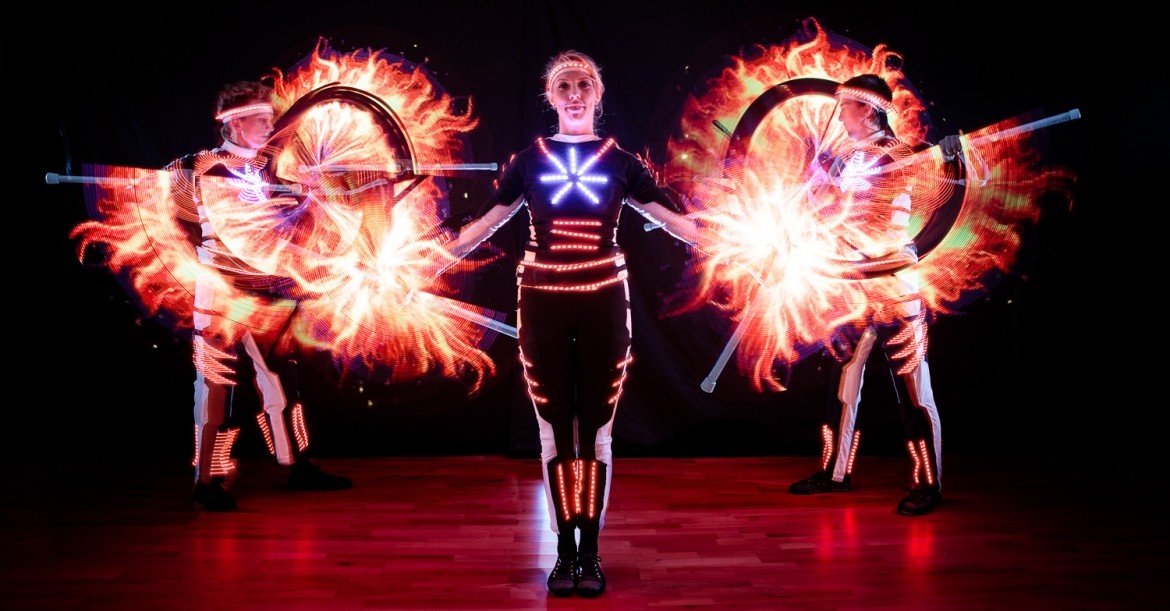 Location Bristol
Starting from £2,340.00
Ideal for indoor venues and evening events, The Photon Glow show will amaze and delight audiences with its huge range of spectacles: from the Laser Animation System to graceful UV flags and high impact LED hoop cubes!
This two person 10 minute show is performed in custom-made Glow suits, programmed to 0.01 of a second, that allows them to react to the glow performer and music to create a stunning visual feast.
Logo, short messages or images can be added to lasers and props to create a stunning visual effect (see images).
3 reviews