Warble Entertainment's
The Dominoes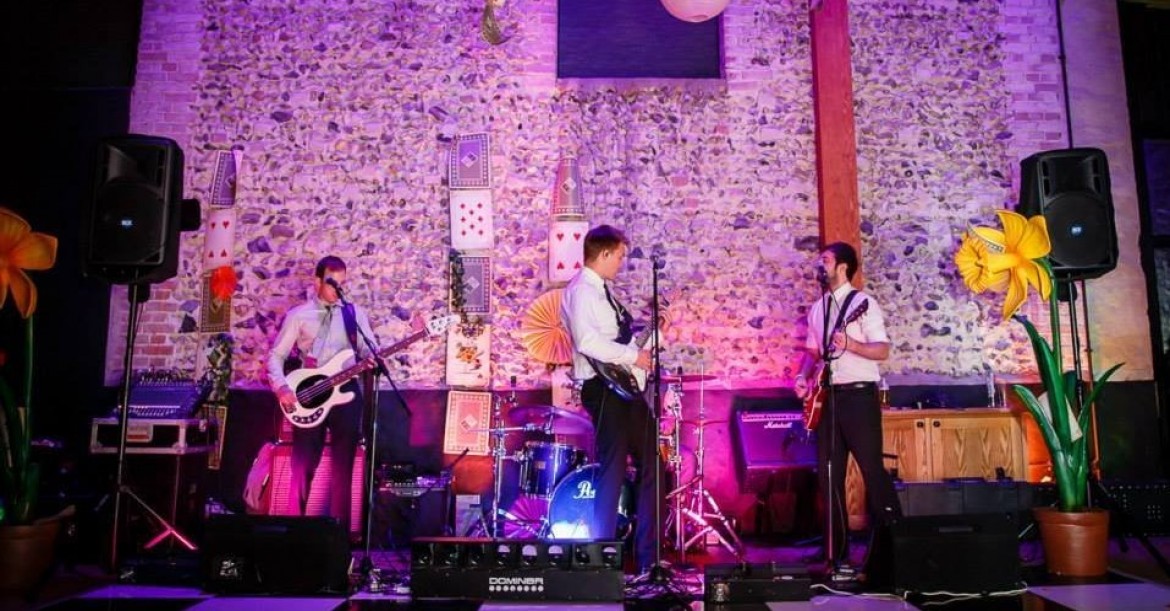 Location Cambridgeshire
Starting from £960.00
Looking for a party band that packs a punch?
Want an event to remember?
Want a band that goes that extra mile to give you a performance like you've never seen before?
With great guitar riffs, driving bass and rocking drums, The Dominoes will guarantee an explosive set of great music to make your event unforgettable!
From Blink 182 & AC/DC to Oasis & Arctic Monkeys, this band will bring the party to you!
2 reviews
Song List
All the small things - Blink 182
Are you gonna be my girl - Jet
Are you gonna go my way - Lenny Kravitz
Back in the USSR – The Beatles
Beat it - Michael Jackson
Born to be wild - Steppenwolf
By the way - Red hot chili peppers
Can't take my eyes off you - Muse
Candy - Paolo Nutini
Chelsea dagger - The Fratellis
Dani California - Red hot chili peppers
Deeper Underground - Jamiroquai
Don't look back in anger - Oasis
Dreaming of you - The Coral
Feeling Good – Muse
Great balls of fire - Jerry Lee Lewis
Half the world away – Oasis
I saw her standing there - The Beatles
I'm sexy and I know it - Various
Jonny B Good - Chuck Berry
Last night - The Strokes
Live and let die - GnR
Live forever - Oasis
Many of horror - Biffy Clyro
Molly's chambers - Kings of Leon
Mr Brightside - The Killers
My Generation - The Who
Naive - The Kooks
Park life - Blur
Purple Rain - Prince
Ruby - Kaiser chiefs
Sex on fire - Kings of Leon
Steady as she goes - The Raconteurs
Sweet Child of Mine – Guns and Roses
Take me out - Franz Ferdinand
When the sun goes down - Arctic Monkeys
When you were young - The Killers
You really got me - The Kinks
You shook me all night long - AC/DC