Warble Entertainment's
The Feathers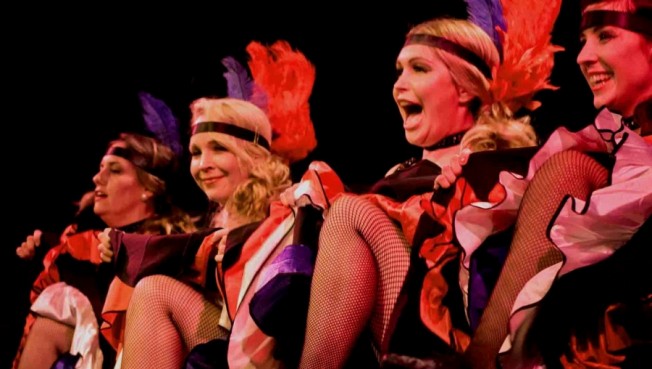 Location Bristol
Starting from £254.40
Location Bristol
Starting from £254.40
Introduction
Get a feel for them
Intro
The Feathers are the UK's top vintage dance troupe with over 30 diverse acts covering:
Burlesque
Showgirl style
Feather Fan Dancing
Chorus Kick Lines
20's Charleston
Swing & Jive
Latin, & Samba
Fosse Jazz (Chicago, Cabaret tributes)
And, of course their famous Can-Can!
7 reviews
Gallery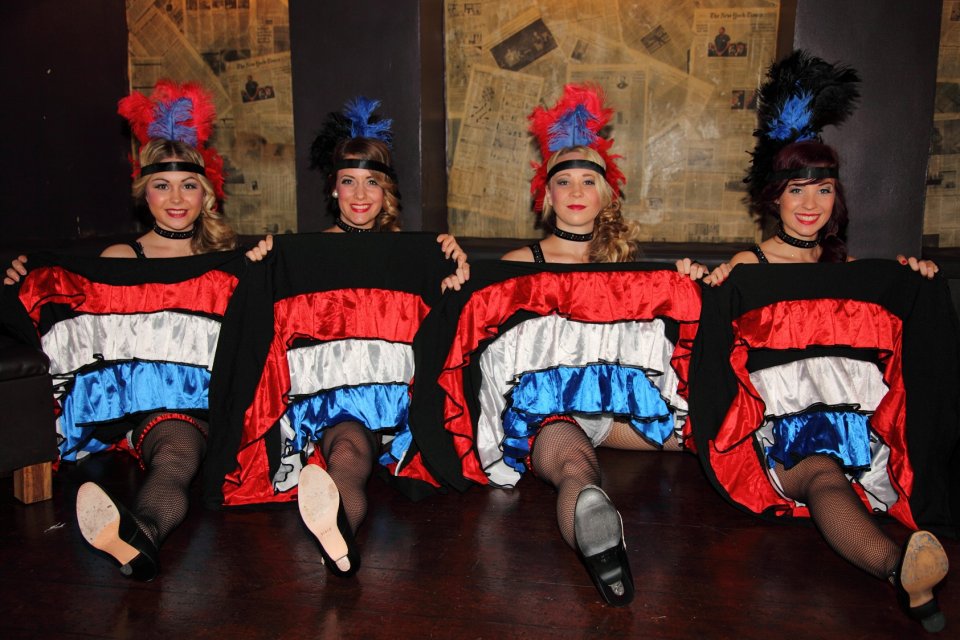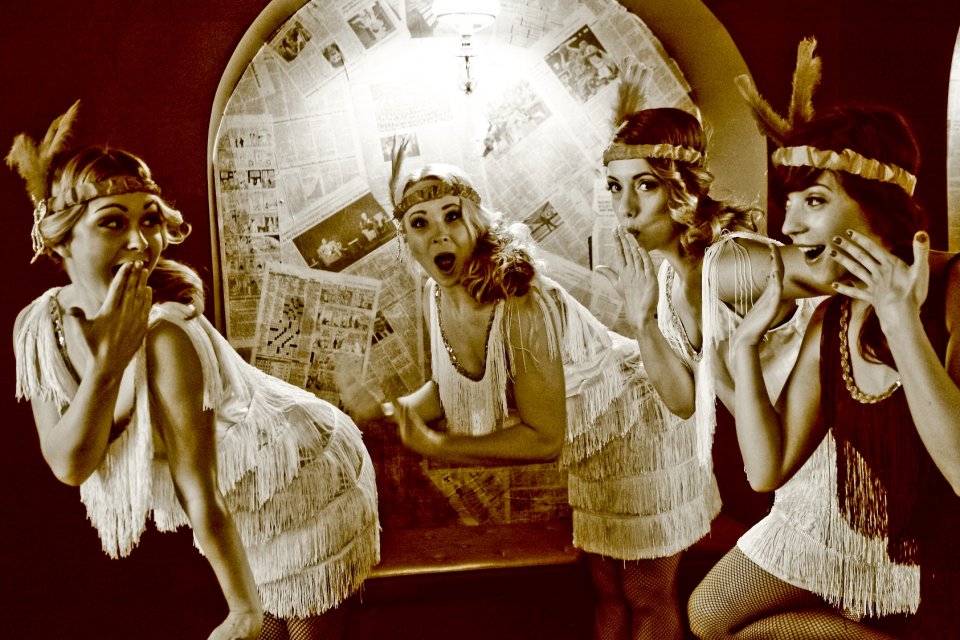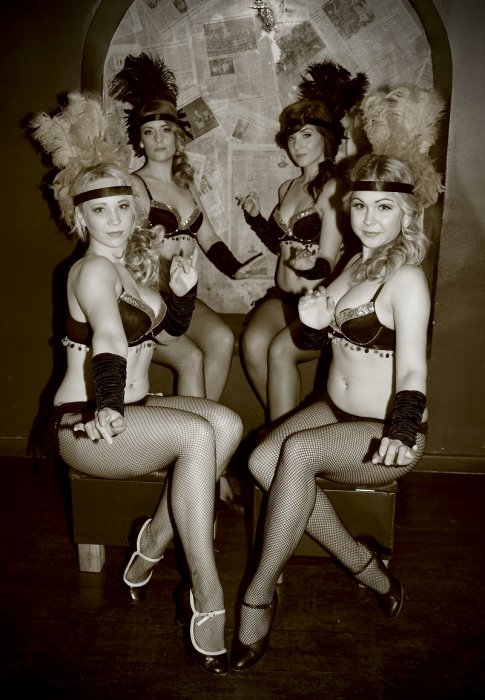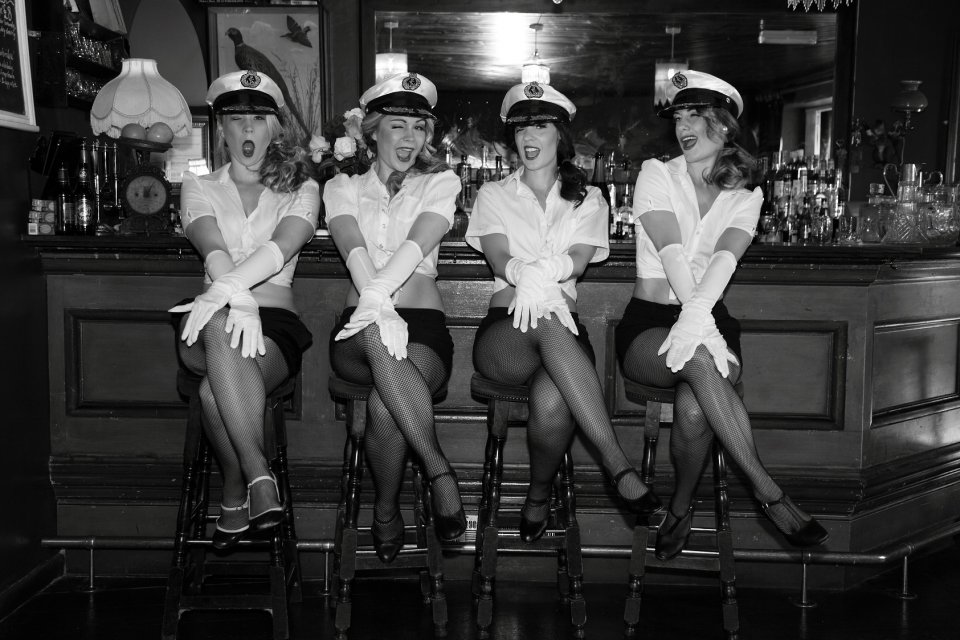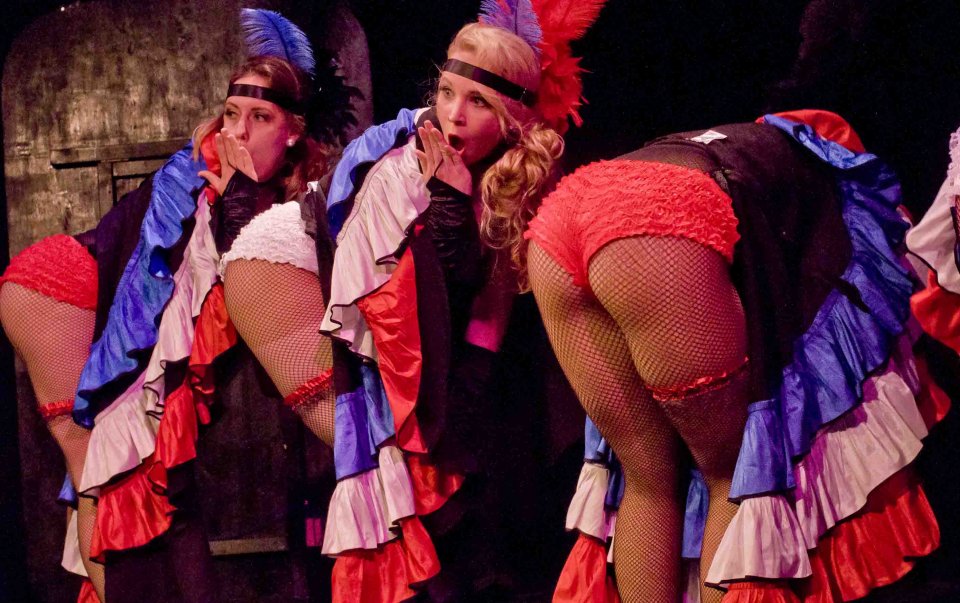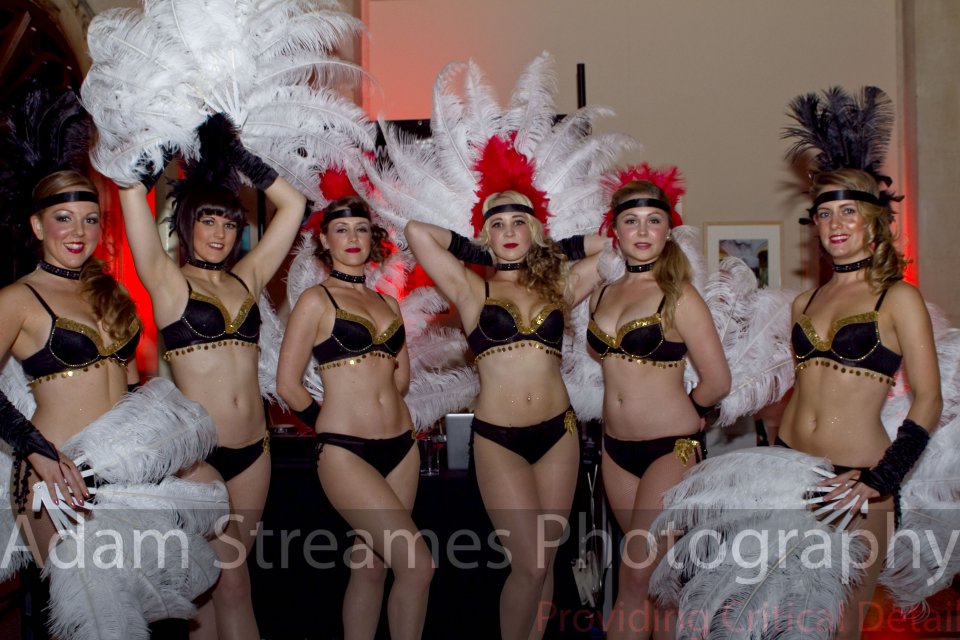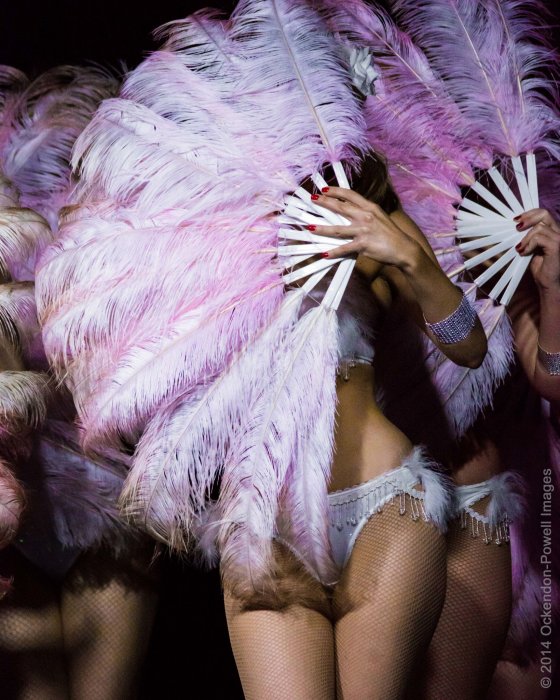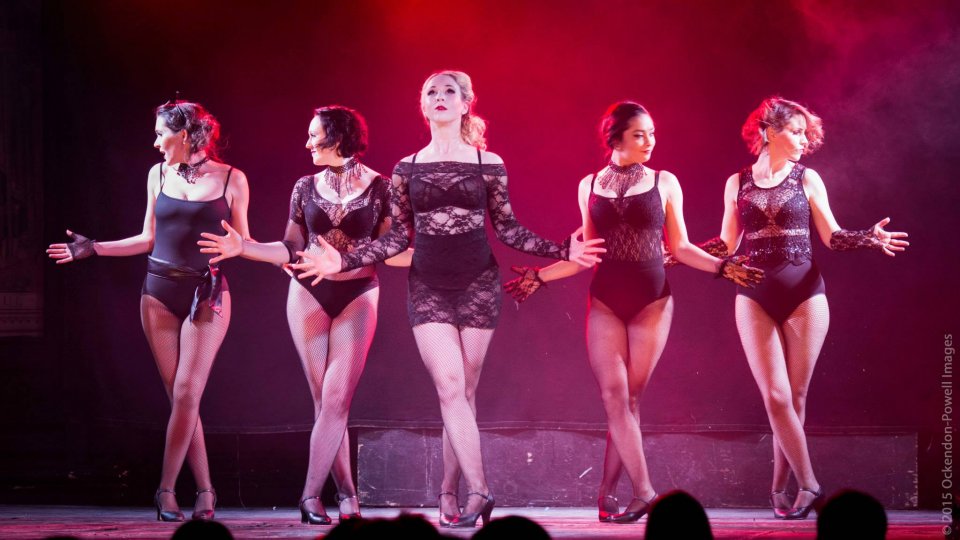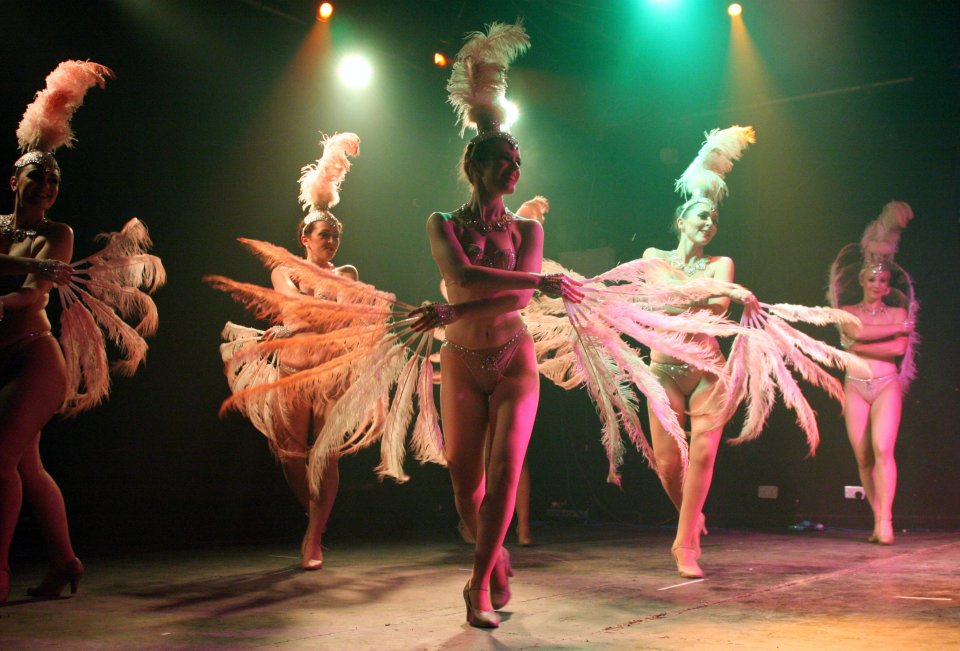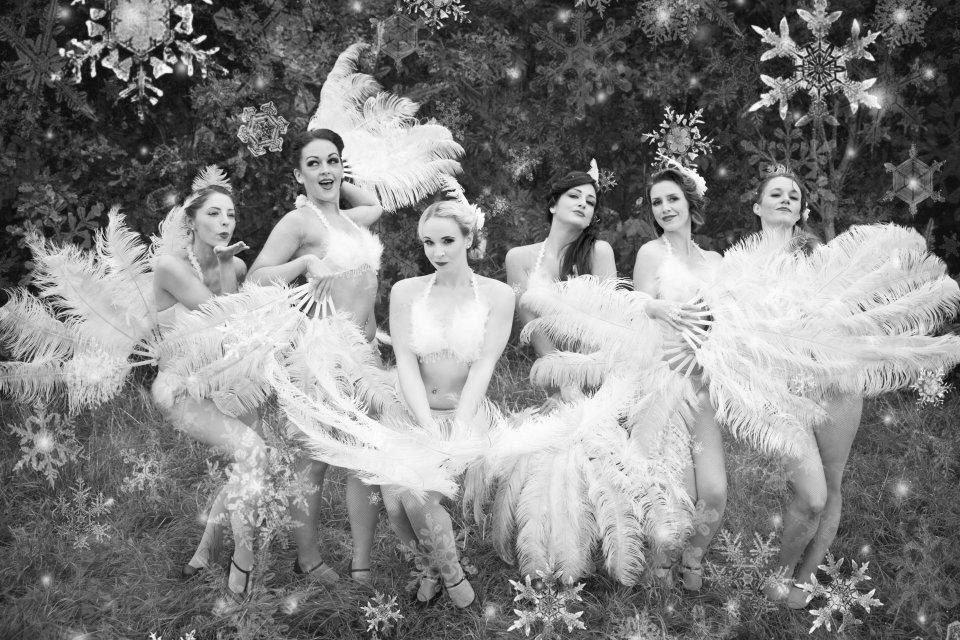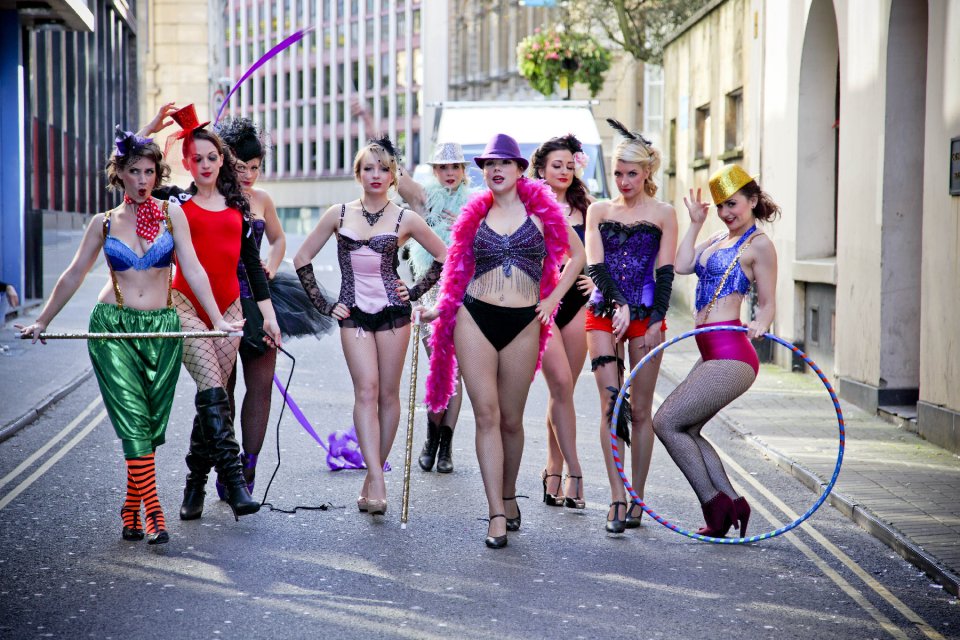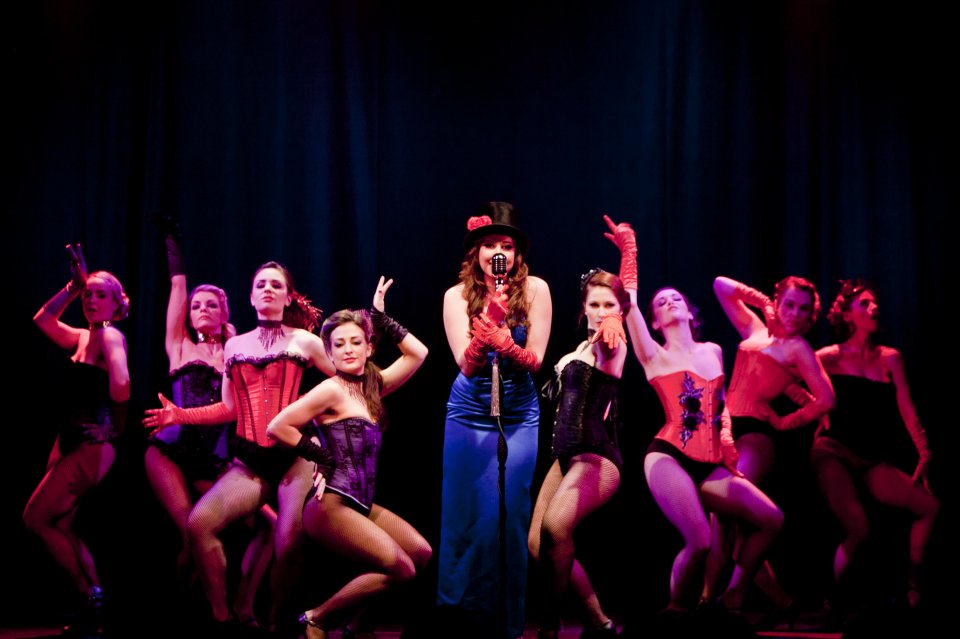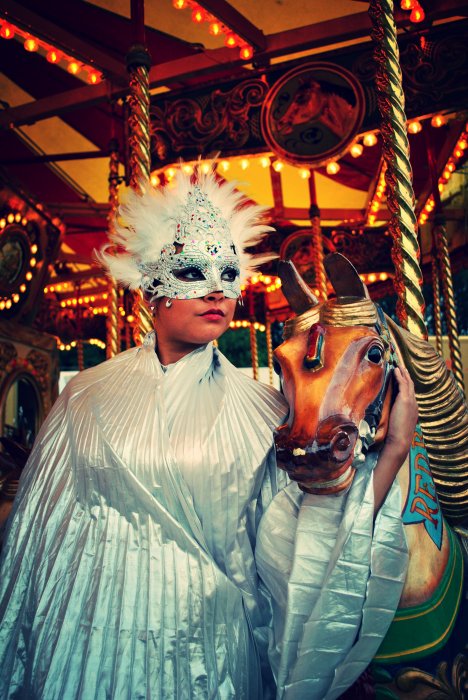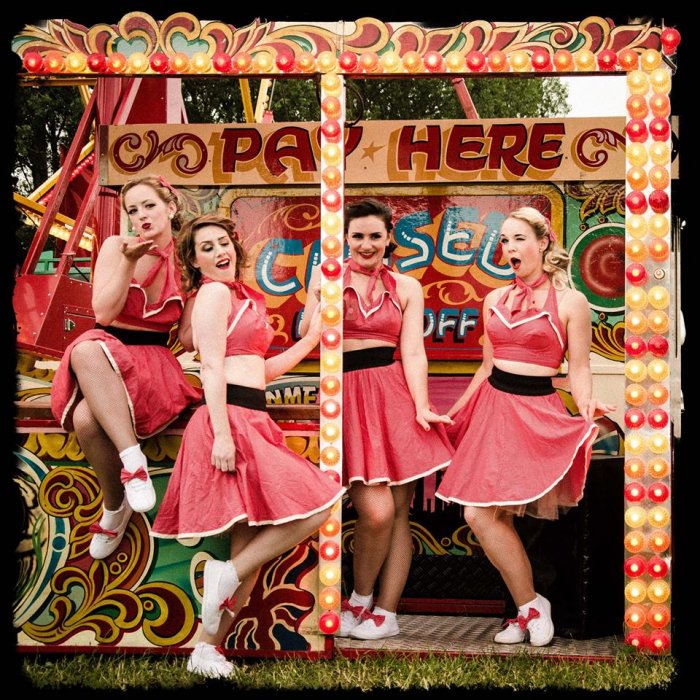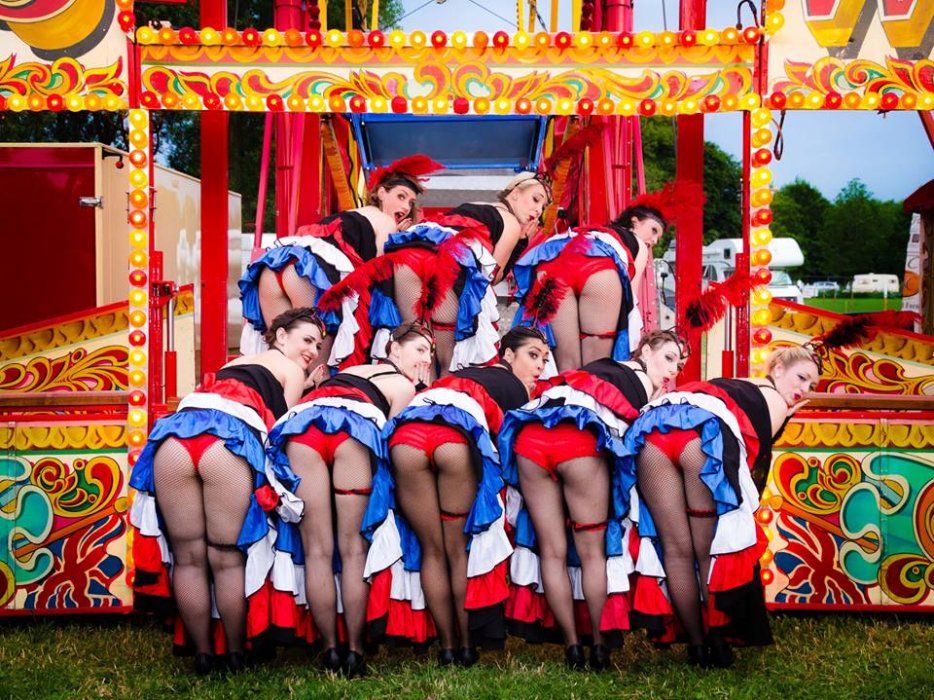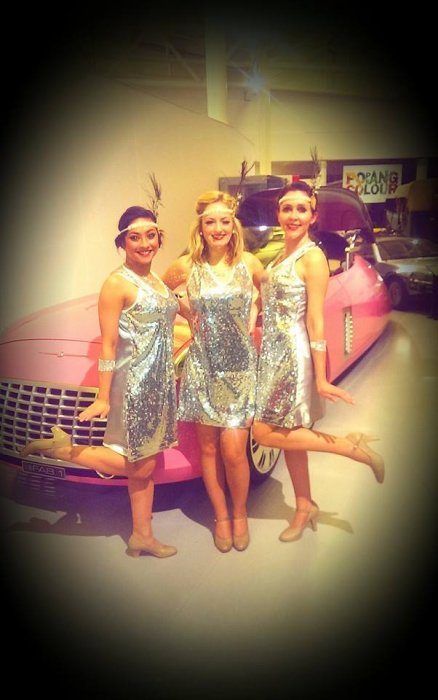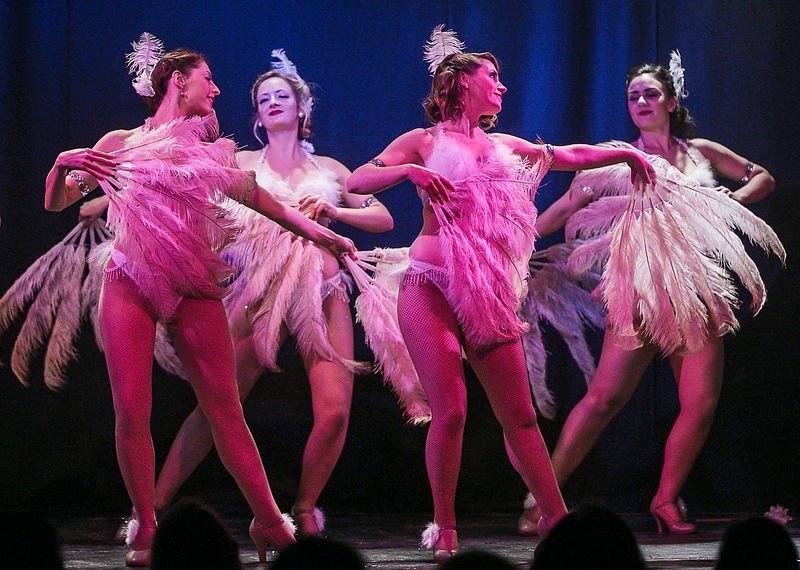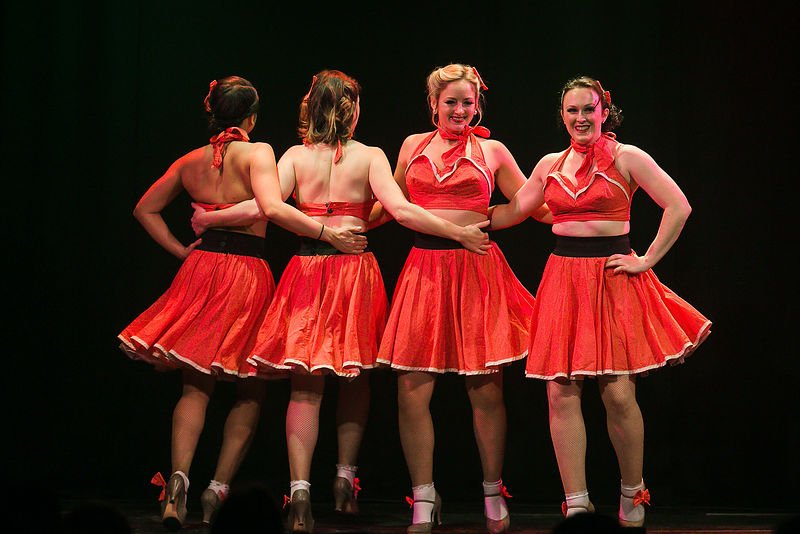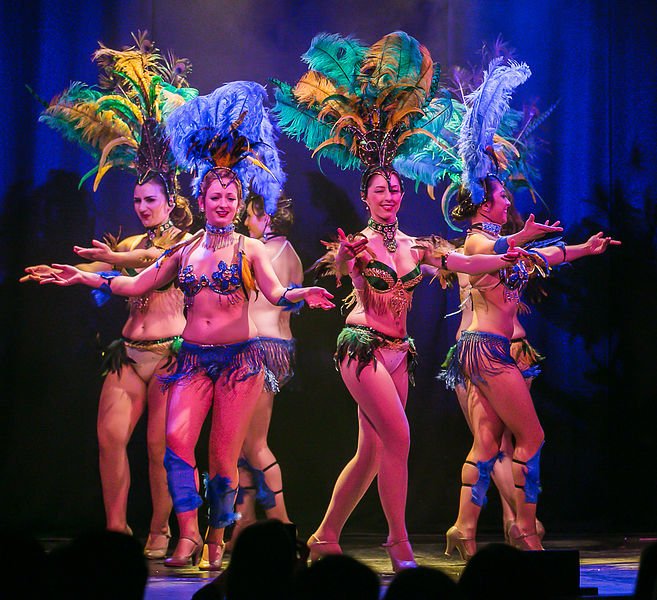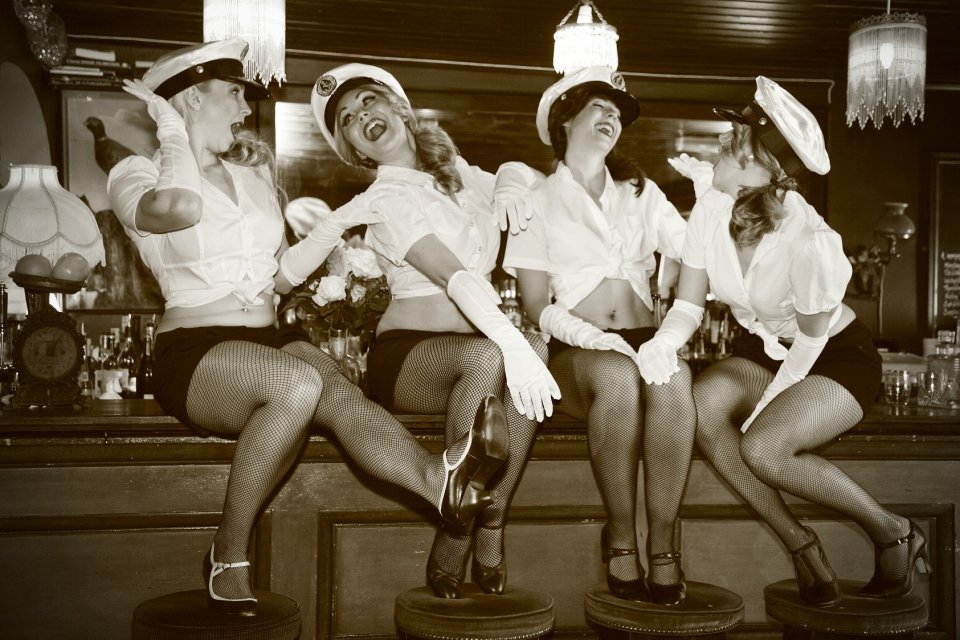 The Feathers
Number of Reviews and Counting... 7!
Guaranteed to bring wit, glamour and high energy dance routines to any show or event this talented troupe consist of 12 classically trained and talented dancers (can be booked from 3 dancers upwards)
Expect frilly knickers, scantily clad showgirls, tongue in cheek humour and plenty of sparkle and feathers to tickle your fancy! Performances can be made risque or family friendly and the duration of performances can be altered to suit your needs.
They can also be booked alongside a jazz/cabaret singer and or band if requested and are available for hostessing and meet and greet as well.
Sally Timms

, Birthday Party Event, Buckinghamshire
The Feathers were very entertaining!
---
Adelle Hood

, Birthday Party Event, Somerset
Wow! The Feathers were AMAZING!! Professional, friendly and generally awesome. What a fantastic start to a party. Booking was easy, and the guys at Warble did all the work, no stress at all. We can't wait to see The Feathers again and several people at the party took their details. Highly recommended.
---
Michael Walden

, Private Party Event, Warwickshire
Everything about my booking was fantastic. Sam, the agent looking after me was always responsive, friendly and helpful in every aspect from the initial booking to the final payment details. The Feathers themselves performed five amazing routines, the girls were very pleasant, obviously enjoyed what they did and I have no faults with any of it! Would definitely book through Warble again and would definitely consider these girls!
---
Denise Bignell

, Birthday Party Event, Kent
Would happily recommend the Feathers for any Burlesque/ Moulin Rouge themed event. Very professional and great outfits! Went down a storm at the party. Extremely good value for money compared to other quotes.
---
Stella Brooks

, Birthday Party Event, Essex
The girls were truly and utterly superb, the routines were amazing, they looked stunning and the really made the evening sparkle, they are absolutely brilliant x
---
Tracy Rosher

, Wedding Event, Essex
ABSOLUTELY FANTASTIC!!!!! We all totally loved the girls... young, old, children, female, male!!! The Girls were amazing... lovely, friendly, wonderful!! That's all I can say... I shall book the girls again most definitely! Thank you so much... xxxxx
---
Christine Handley

, Wedding Event, Somerset
Fantastic is all we can say! The Feathers turned up on time and entertained our guests. They are still talking about it now (it was a total surprise to them). Great energy and really friendly wished we'd booked them for longer as I know they have a lot more dances. Would definitely recommend.
---
The BBC
Koko London
Pinewood Studios
Blackpool Tower Ballroom
Celtic Manor, Wales
The Lord Mayors Mansion House, Bristol
Komedia, Bath
RNAS Yeovilton (The Royal Navy)
The Britannia Royal Naval College, Dartmouth
The Royal Marriott Hotels
Worthing Pier
The Royal Welsh Showground
Please Note: The pricing is based on 4 dancers performing 2 - 3 acts. When booking more dancers or a longer showcase this will increase the price.
Performances:
The Copa Cabana
A deliciously cheesy showgirl number accompanied by large ostrich feather fans, big smiles and plenty of tongue'n'cheek. A great show opener and always a crowd pleaser. (Approx. 4.00 mins)
Yes Sir..That's My Baby!
The feathers literally clean up their act with this cheeky Charleston. See them transform from Mrs. Mop to sparkling 20's dancers with more swivel and flexibility than your average hoover. It's amazing what a bit of spit and polish can do… Yes Sir that's my Baby! (Approx. 3.15 mins)
Flamenco Tap
A beautifully unique act combining tap and flamenco for an authentic latin feel with a twist! Featuring acapella steps, this is guaranteed to give you itchy feet! (Approx. 3.00 mins)
Soda Pop Pop
Transporting you back to the 1950's to serve you a healthy portion of youth culture. At the local diner the waitresses gather round the jukebox and then it all kicks off, literally jive kicks and flicks all over this town – very tutti fruitti! (Approx. 3.15 mins)
30's Fan Dance
An elegant fan dance to the voice of Jeanette Macdonald from the 30's all talking picture 'Love Me Tonight'. Complete with beaded showgirl outfits and white ostrich feathers this act oozes with femininity and is guaranteed to have you in awe. Perfect for Great Gatsby events. (Approx. 3.25 mins)
Swing Fever
The Feathers are waiting to board the cho-cho-cha boogie train..all aboard! Showcasing a mixture of swing dance styles from the 40's, this routine sees the feathers dancing as men in an energetic, authentic and impressive routine. Guaranteed to make you fall in love with swing dancing, and want to get up and do it yourself! (Approx. 3.45 mins)
Latin Showgirls
A hot latino number combing mambo, salsa and cha-cha-cha steps for the ultimate carnival atmosphere, complete with showgirl shimmeys, vibrant colours and impressively fast steps. A medley of Mambo Italiano & Mas Que Nada! (Approx. 3.45 mins)
CandyMan
'40's/50's pin up burlesque routine full of cute naivity and some swing and jive dancing. Completed with white gloves and sailor hats. Can be kept risqué or made family friendly if preferred. (Approx. 3.15 mins)
The Can Can
The classic french can-can danced at its very best, with full height kicks, splits, cartwheels and screams. A troupe dance full of action and humour – The ultimate finale act for any show wanting the WOW factor. (Approx. 4.10 mins)
Rio Carnival Samba
The act to book for any carnival or Rio themed night. Danced to a samba percussion called Batucada, this impressively fast samba number showcases the finest in hip wiggling and booty shaking, at a speed one would think was impossible. Complete with blue and gold hand made showgirl outfits. (Approx. 4.30 mins)
Hot Honey Rag
Perfect for cabaret evenings and corporate dinners the infectious music from hit musical Chicago is guaranteed to get everyone's feet twitching with some classic fosse jazz and charleston. (Approx. 3.25 mins)
Welcome to Burlesque
A glamorous show opener danced alongside our singing scarlet Miss Laura Mai, complete with plenty of feathers, corsets and a cheeky glint in our eyes. Burly-cabaret at its best. (Approx. 2.45 mins)
Rockabilly Jive
High paced jive medley with impressive flicks and kicks, blink and you'll miss it. Rockabilly music from the amazing King Cats for a real 40's – 50's feel and complete with polka dot dresses and leather bomber jackets, which come off, naturally… (Approx. 3.00 mins)
Diamonds
Perfect for Moulin Rouge themed events or anyone wanting to give their event a WOW factor. Danced to 'Diamonds are a girls best friend' this classic upbeat showgirl number features hips, kicks and white osstrich feather fans. (Approx. 3.15 mins)
Burlesque
Classic striptease with a detective theme to the Pink Panther. Complete with stripper macs and trilby hats, the Feathers set out to hunt down the master criminal… A risqué number sure to get you hot under the collar and wanting more. (Approx. 5.00 mins)
The Codfish Ball
The Feathers discover that something very fishy is going on when they attend the Codfish Ball. The charleston and swing moves cleverly play on the lyrics with impressive stylising and formation work. Do you support the prohibition amendment? These girls certainly don't! (Approx. 3.05 mins)
All That Jazz
Normally performed with our singing scarlet Miss Laura Mai, but can be performed without her also, our debut to Westend hit musical Chicago shows original Bob Fosse choreography alongside some of our own. Impressive attention to detail and the infectious sounds of Chicago's All that Jazz, makes this act unforgettable. (Approx. 4.00 mins)
If you're not sure of what routine/act to book then please speak to your Warble agent, who can advise.
An average routine lasts approx 3.30 - 4.30 minutes long
The Feathers can perform several routines with costume changes / breaks in-between or the girls can run a non-stop cabaret show of your chosen duration (normally 30 - 40 minutes)
The Feathers are highly flexible & professional and can work to your specific needs
The Feathers have a wide variety of routines, themes and impressive costuming
Please Note: The fees indicated below are approximate and based on a central location for each county. They are intended to provide a rough guide only and exact quotes can only be given once the date and exact location of your event have been provided.
North West
Cheshire
£435.60
Cumbria
£732.00
Manchester
£562.80
Lancashire
£580.80
Merseyside
£571.80
East Midlands
Derbyshire
£441.60
Leicestershire
£426.60
Lincolnshire
£568.80
Northamptonshire
£417.60
Nottinghamshire
£438.60
Rutland
£441.60
East
Cambridgeshire
£577.80
Norfolk
£720.00
Suffolk
£586.80
Wales
Anglesey
£715.20
Caernarvonshire
£717.00
Denbigh
£693.00
Flint
£693.00
Cardigan
£562.80
Brecon
£272.40
Carmarthen
£411.60
Glamorgan
£260.40
Monmouth
£272.40
Pembroke
£411.60
West Midlands
Gloucestershire
£260.40
Herefordshire
£266.40
Shropshire
£417.60
Staffordshire
£417.60
Warwickshire
£290.40
Worcestershire
£272.40
South East
Bedfordshire
£423.60
Berkshire
£290.40
Buckinghamshire
£296.40
East Sussex
£565.80
Essex
£567.00
Hampshire
£284.40
Hertfordshire
£426.60
Isle of Wight
£637.80
Kent
£565.80
Oxfordshire
£284.40
Surrey
£302.40
Sussex
£568.80
West Sussex
£568.80
London
£417.60
Middlesex
£296.40
South West
Cornwall
£556.80
Devon
£296.40
Dorset
£278.40
Somerset
£254.40
Wiltshire
£254.40
You may also like
Customers who have enquired for The Feathers have also been interested in the following Dancers and Dance Acts available to hire in Bristol, Avon and throughout the UK. For more information or further options, please call 0845 643 9384.