Warble Entertainment's
The North Wales Harpist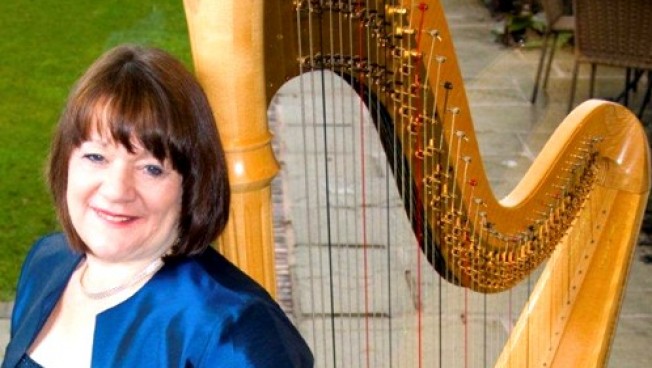 Location Denbigh
Starting from POA
The North Wales Harpist has performed for many years throughout Great Britain and Europe. She has a large, varied repertoire of Classical, Romantic, Easy Listening, Film, Show and Traditional Welsh, Scottish and Irish Folk Music.
She is proud to play her recently acquired Lyon and Healy Harp made in Chicago. The functions covered include: Weddings, Civil Partnerships, Restaurant, Background Music, Corporate Events, Medieval Banquets, Anniversaries and Candle Lit Dinners. Whatever your requirements, The North Wales Harpist can provide a sophisticated and relaxed ambience for all present.
*Friendly, professional and an exceptional talent, a harpist for any event*
2 reviews
Listen




Song List
Easy Listening and Classical
Intermezzo from Cavelaris Rusticana
Pachelbel Cannon in D
Ave Maria, Bach/ Gounod
Green Sleeves
Ashokan Farewell
When I fall in love (Nat King Cole)
Moon River
Unchained Melody
Can you Feel the Love Tonight from Lion King
I Cant Help Falling in Love
Lara's Theme
Only You
If I Fell by the Beatles
Memories from Cats
Love Changes Everything
Love Me Tender
Anniversary Waltz
Theme Tune for the Film God Father
Honesty
Welsh, Scottish and Irish traditional
Watching the White Wheat
My love is like a Red Red Rose
Danny Boy
All Through the Night
David of the White Rock
Aderyn Pyr
Llety'r Bugail ( Shepherd's Abode)
Morranedd
Down by the Sally Gardens
Tra Bo Dau
Myfanwy
Men of Harlech
Suo Gan
Last Rose of Summer
Calon Lan
The Welsh March
Breuddwyd y Frenhines (The Queen's Dream)
Over The Sea to Sky
Tros y Garreg (Over The Stone)
Merch Megan ( Megan's Daughter)
Y Ferch o Blwy Penderyn
Gelliwig
And many many more!!!